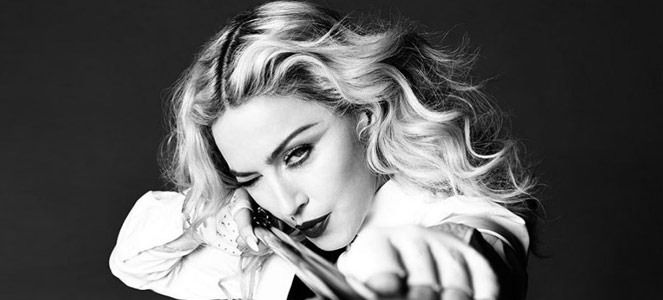 25 Madonna Facts
1 Madonna was the third of six children: Martin, Anthony, Paula, Christopher, and Melanie. She was the eldest daughter.
2 Upon securing the role for the 1996 film Evita, Madonna underwent intense vocal training and studied the history of Argentina, as well as Eva Perón.
3 Madonna's style became one of the female fashion trends of the 1980s. Created by stylist and jewelry designer Maripol, the look consisted of lace tops, skirts over capri pants, fishnet stockings, jewelry bearing the crucifix, bracelets, and bleached hair.
4 Nile Rodgers from Chic was chosen as the primary producer of Madonna's 1984 Like A Virgin album, due to his work with David Bowie.
5 Madonna has often remarked that she regrets recording "Material Girl" as its title became a nickname for her in the mainstream media.
6 Madonna was on the cheerleading squad at Rochester Adams High School.
7 She dropped out of college in 1977 and moved to New York City with only $35 in her pocket.
8 In 2010, Madonna released the Material Girl clothing line, which she designed with her daughter, Lourdes. The 1980s inspired clothing line, borrowed from Madonna's punk-girl style when she rose to fame in the 1980s, was released under the Macy's label.
9 Madonna holds the record for the most number-ones on all combined Billboard charts, including twelve number-one songs on the Billboard Hot 100 and eight number-one albums on the Billboard 200.
10 In 2008, Billboard magazine ranked Madonna at number two, behind The Beatles on the Billboard Hot 100 All-Time Top Artists, making her the most successful solo artist in the history of American singles chart.
11 About one fifth of Madonna's £300m fortune is in property. The singer owns six houses in London, England and the 18th Century Mayfair pub, The Punchbowl.
12 On her 2004 Re-invention World Tour Madonna didn't play any Friday night gigs as the teaching of the Kabbalah who the singer follows, forbids it.
13 Madonna's 2005 album Confessions On A Dance Floor went to No.1 in 40 countries setting a new record. The Beatles previously held this record when The Beatles 1 went to No.1 in 36 countries in 2000.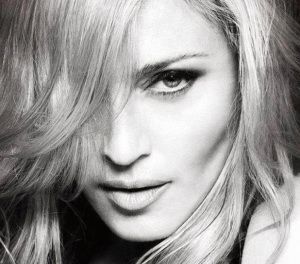 14 Madonna dated Vanilla Ice for eight months.
15 Having sold more than 300 million records worldwide, Madonna is recognized as the best-selling female recording artist of all time by Guinness World Records.
16 Madonna's first children's book, The English Roses, debuted at the top of The New York Times Best Seller list and became the fastest-selling children's picture book of all time.
17 Sire Records had marketed Madonna's debut single "Everybody" single as if she was a black artist.
18 The filmmakers for Desperately Seeking Susan had initially wanted Diane Keaton and Goldie Hawn to play the roles of Roberta and Susan, but the director decided to cast newcomers Rosanna Arquette and Madonna instead.
19 Madonna worked several minimum wage jobs to make ends meet, including one at a Dunkin' Donuts.
20 Madonna made her first appearance in the UK in 1984, when she appeared on C4 TV music program The Tube performing 'Holiday'. The show was broadcast live from the Hacienda Club in Manchester.
21 In July of 1985, both Penthouse and Playboy published nude photos of Madonna, which were taken when she first moved to New York.
22 In 1990, Madonna starred as "Breathless" Mahoney in Dick Tracy opposite of Warren Beatty. They dated while filming.
23 The video for "Justify My Love," was banned by MTV. It featured bondage and two girls kissing.
24 Her performance of Eva Perón in Evita earned her a Golden Globe for Best Actress. She also earned a Guinness World Record for the most costume changes in a film.
25 Sting and his wife, Trudie Styler, introduced Madonna to Guy Ritchie. On August 11, 2000, she gave birth to their son, Rocco Ritchie, and they were married at Skibo Castle in Scotland that December.