Musicians who died in 2015
15th Jan 2015, American record producer, singer and musician Kim Fowley died of bladder cancer in Hollywood, California at the age of 75. He is best known for his role behind a string of novelty and cult pop rock singles in the 1960s, and for managing The Runaways in the 1970s. He wrote 'Nut Rocker' for B. Bumble and the Stingers, which became a No.1 hit in the UK in 1962.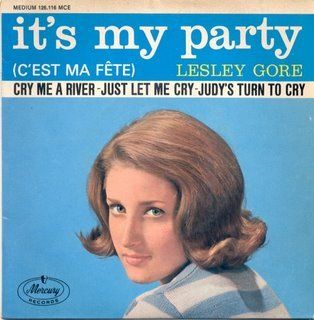 12th Feb 2015, Steve Strange, lead singer of 1980s pop band Visage, died aged 55 following a heart attack in hospital in Sharm el-Sheikh, Egypt. His band, Visage, formed in 1979 and their breakthrough single, 'Fade To Grey', peaked at No.8 in the UK in 1981.
16th Feb 2015, American singer, songwriter, actress and activist, Lesley Gore, who had the 1963 US No.1 & UK No.9 single 'It's My Party', died at the NYU Langone Medical Center in Manhattan, New York City, of lung cancer.
11th March 2015, Jimmy Greenspoon, keyboardist with Three Dog Knight died after a long battle with cancer at the age of 67. During the course of their career, Three Dog Knight had 21 top 40 hits, including three No.1 singles.
15th March 2015, Mike Porcaro bassist with Toto died following a battle Lou Gehrig's Disease. He was the middle brother of Toto members Jeff Porcaro and Steve Porcaro. Toto who formed in 1978 are best known for such classic rock hits as 'Hold the Line,' 'Rosanna' and 'Africa' and won an Album of the Year Grammy for 1982's Toto IV.
16th March 2015, Andy Fraser songwriter and bass guitarist with Free died in California aged 62. The London-born musician became a founding member of the British group when he was just 15 and went on to write most of the material with Free lead singer Paul Rodgers, including Free's 1970 hit 'All Right Now'.
20th March 2015, American drummer A. J. Pero died from an apparent heart attack. He was a member of Twisted Sister and Adrenaline Mob. Adrenaline Mob's band members attempted but failed to wake Pero on their tour bus traveling from Baltimore to Poughkeepsie.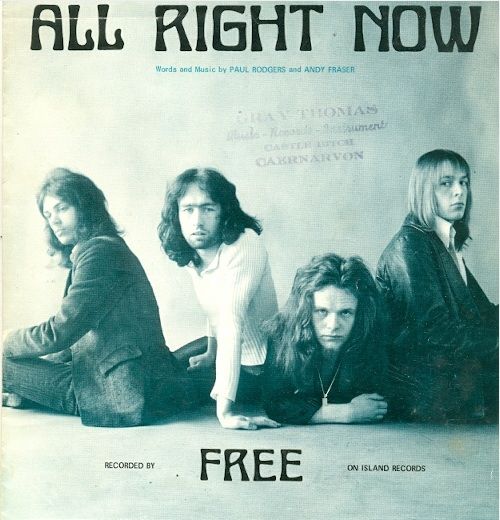 21st March 2015, English singer-songwriter, and actress Jackie Trent died in hospital, aged 74, in Minorca, Spain, after a long illness. Her 1966 hit, 'I Couldn't Live Without Your Love' was inspired by the ongoing affair between Trent and record producer Tony Hatch, who she later married. The couple went on to write songs for Scott Walker, Frank Sinatra, Nancy Wilson, Des O'Connor, Val Doonican, Shirley Bassey, Vikki Carr, and Dean Martin.
23rd March 2015, British artist Lil' Chris was found dead in Suffolk at the age of 24. Chris Hardman first rose to fame on the UK reality show Rock School in 2006 when he was just 15 years old. He later released a hit single, 'Checkin' It Out,' which reached No.3 on the UK singles chart.
1st April 2015, Cynthia Lennon, first wife of The Beatles' John Lennon died at her home in Spain following a short battle with cancer. At the height of The Beatles' early success she was, at the insistence of the band's management, kept in the background so their legions of female fans were not aware of her existence. The couple divorced in 1968 after Cynthia discovered her husband's affair with Yoko Ono.
3rd April 2015, Bob Burns, the American drummer who was in the original line-up of the Southern rock band Lynyrd Skynyrd died in a car crash in Georgia when his car struck a mailbox and a tree with the front of the vehicle. Burns was the only occupant of the car and was not wearing a seat belt at the time of the crash. He appeared on the band's 'Sweet Home Alabama,' 'Gimme Three Steps' and 'Free Bird.'
14th April 2015, American R&B and soul singer Percy Sledge died of liver cancer at his home in Baton Rouge aged 73. The inspiration behind his 1966 US No.1 hit 'When a Man Loves a Woman', came when Sledge's girlfriend left him for a modelling career after he was laid off from a construction job in late 1965.
28th April 2015, Jack Ely died at the age of 71 after a long illness. The Kingman singer's hit 'Louie Louie' reached the top of the charts in 1963 and sparked an FBI investigation into whether or not its lyrics were obscene.
30th April 2015, Ben E King, (Benjmin Earl Nelson), soul and R&B singer with The Drifters, died at the Hackensack University Medical Center at the age of 76. The Driffters had the 1960 US No.1 & UK No.2 single 'Save The Last Dance For Me', and King scored the the 1987 UK No.1 solo single 'Stand By Me', (first released in 1961).
6th May 2015, British-Jamaican singer and songwriter Errol Brown, best known as the frontman of the soul and funk band Hot Chocolate died of liver cancer at his home in the Bahamas. Their hits included 'You Sexy Thing', 'So You Win Again' and 'Brother Louie'. His break in music came in 1969 when he recorded a version of 'Give Peace a Chance' with some friends. Unable to change the lyrics without John Lennon's permission, he sent a copy to his record label, Apple, and the song was released with Lennon's approval.
14th May 2015, Blues singer, songwriter and guitarist B.B. King died in his sleep aged 89 from a series of small strokes caused by type 2 diabetes. He is widely regarded as one of the most influential blues guitarists of all time, Rolling Stone magazine placed him behind only Jimi Hendrix and Duane Allman in its list of the 100 greatest guitarists of all time.
30th May 2015, Jeremy Brown, guitarist for Scott Weiland and the Wildabouts, died of unknown causes at the age of 34. Brown began playing with the Stone Temple Pilots singer in 2008.
19th June 2015, Blues musician Wendell Holmes died aged 71. He released 12 albums as part of The Holmes Brothers, a family band that included his siblings Sherman and Willie. During their career, the brothers played with many artists including Van Morrison, Peter Gabriel, Rosanne Cash, Levon Helm and Willie Nelson.
27th June 2015, Chris Squire, the bass guitarist and co-founder of 1970s British progressive rock band Yes, died at the age of 67 after battling leukemia. He was the only member to appear on each of their 21 studio albums, released from 1969 to 2014.
30th July 2015, American country music singer, Lynn Anderson, died aged 67. The multi-award-winning singer scored the 1970 US No.3 & 1971 UK No.3 single 'Rose Garden', and charted 12 No.1, 18 Top 10, and more than 50 Top 40 hits. Anderson was the first female country artist to win the American Music Award (in 1974), as well as the first to headline and sellout Madison Square Garden that same year.
1st Aug 2015, English singer, actress and entertainer Cilla Black died at her holiday home near Marbella, Spain, aged 72. Along with a successful recording career in the 1960s and early 1970s, Black hosted her own eponymous variety show, Cilla, for the BBC between 1968 and 1976 and later shows such as Blind Date (1985–2003) and Surprise Surprise (1984–2001).
4th Aug 2015, Influential country producer Billy Sherrill, who worked with artists like George Jones, Charlie Rich, and Tammy Wynette and is known for pioneering the "countrypolitan" sound, died after a short illness at the age of 78. Sherrill also co-wrote many hit songs, including 'Stand by Your Man' (written with Tammy Wynette).
14th Aug 2015, Jazz Summers, manager of bands such as Wham!, Snow Patrol, Scissor Sisters and The Verve, died from lung cancer. He co-managed Wham! and is credited with the duo breaking into the United States market in 1985 and to go onto to become the first western pop group to tour China.
4th Sept 2015, Cuban-born Jamaican ska and reggae trombonist Rico Rodriguez died aged 80. He recorded with many artists including Karl Pitterson, Prince Buster, and Lloyd "Matador" Daley. He was known as one of the first and most distinguished ska artists, and from the early 1960s performed and recorded in Britain, with the Specials, Jools Holland, Paul Young, and others.
13th Sept 2015, Gary Richrath, lead guitarist and songwriter for REO Speedwagon died at the age of 65. Richrath recorded 12 albums with the band before leaving in 1989 and released his own solo album in 1992.
8th Oct 2015, Scottish singer-songwriter Jim Diamond died at the age of 64. His first hit was 'I Won't Let You Down' (1982), as the lead singer in the trio PhD, and the solo hit 'I Should Have Known Better', a UK No.1 hit in 1984.
10th Oct 2015, American tenor saxophone player Steve Mackay who worked with the Stooges, Violent Femmes, Snakefinger, Commander Cody and others died from sepsis at a hospital in Daly City, California at the age of 66.
11th Oct 2015, Camera Obscura keyboardist Carey Lander died from osteosarcoma, a rare form of blood cancer aged 33. The Scottish indie pop band's first album, Biggest Bluest Hi Fi, was released in 2001.
10th Nov 2015, Allen Toussaint the American musician, songwriter, composer, record producer, and influential figure in New Orleans R&B died aged 77 while on tour in Madrid, Spain.
11th Nov 2015, Phil Taylor better known as "Philthy Animal" Taylor and drummer with Motorhead died aged 61. He was in the The classic mark IV Motörhead line-up of Lemmy, Taylor, and Fast Eddie Clarke who recorded ten studio albums and the live album No Sleep 'til Hammersmith.
3rd Dec 2015, American musician and singer-songwriter Scott Weiland died aged 48. He was found in cardiac arrest on his tour bus in Bloomington, Minnesota, just before he was scheduled to go on stage with his band The Wildabouts. He was 48 years old. Weiland was best known as the lead singer for Stone Temple Pilots from 1986 to 2013, as well as Velvet Revolver from 2003 to 2008.
27th Dec 2015, Singer Stevie Wright died aged 68. During 1964–69 he was lead singer of Sydney-based band the Easybeats, who had the 1966 world-wide hit 'Friday on My Mind'. The Easybeats were widely regarded as the greatest Australian pop band of the 1960s.
28th Dec 2015, Lemmy lead vocalist and bassist with Motorhead died at his home in Los Angeles, California, four days after his 70th birthday following a short battle with an extremely aggressive cancer.
28th Dec 2015, John Bradbury, the longtime drummer for the British band the Specials, died aged 62. He joined the band in 1979 after the original drummer left and was made a permanent member after playing at the recording session for the single 'Gangsters.'
31st Dec 2015, American singer, songwriter Natalie Cole died aged 65 due to congestive heart failure. The daughter of Nat 'King' Cole, she had the 1989 UK No.2 single 'Miss You Like Crazy', and the hits 'This Will Be', 'Inseparable', and 'Our Love'. In the 1990s, she re-recorded standards by her father, resulting in her biggest success, Unforgettable... with Love, which sold over seven million copies and also won Cole numerous Grammy Awards.



MORE FROM THIS DAY IN MUSIC

See music landmarks in our free iPhone and iPad app - Rocking All Over The World