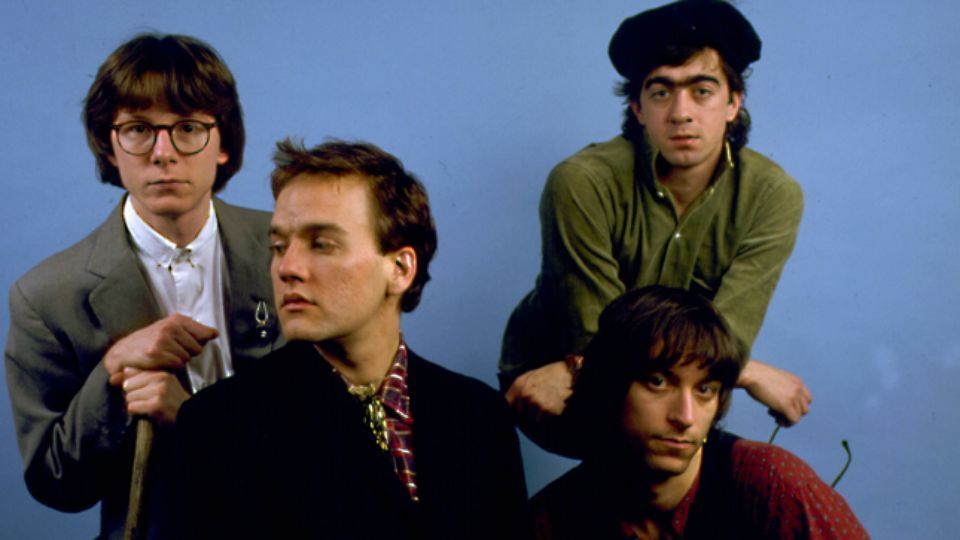 R.E.M. Timeline
6-Dec-1956, Born on this day in Berkeley, California, Peter Buck, guitarist. After spending time in Los Angeles and San Francisco, the Buck family moved to Atlanta, Georgia.
31-Jul-1958, Born on this day, in in Duluth, Minnesota, Bill Berry, drummer. In 1972, the Berry family made their final move, to Macon, Georgia, just in time for Bill to start high school at Mount de Sales Academy.
17-Dec-1958, Born on this day in Orange County, California, Mike Mills, bassist. He moved to Macon, Georgia when he was 10 years old. Mills met Bill Berry, who would later be his bandmate in R.E.M., in Macon. Mills and Berry started out in bands together. Early projects included the band Shadowfax (later called The Back Door Band).
4-Jan-1960, Born on this day, in Decatur, Georgia, Michael Stipe. His father was a serviceman in the United States Army whose career resulted in frequent relocations for his family. Stipe graduated from high school in Collinsville, Illinois, in 1978. (His senior photo is pictured in the album art work of Eponymous). While attending college in Athens, Stipe frequented the Wuxtry record shop, where he met store clerk Peter Buck in 1980.
19-Apr-1980, R.E.M. played their first gig as R.E.M. at the 11:11 Koffee Club, Athens, Georgia to 150 people. The show ended at 2am when police closed it down due to the venue being unlicensed.
8-Feb-1981, R.E.M. made their first ever-recording sessions at Bombay Studios Smyrna, Georgia. Tracks included 'Gardening At Night', 'Radio Free Europe' and '(Don't Go Back To) Rockville.'
31-May-1982, R.E.M. signed a five-album deal with I.R.S. Records, an independent label based in California.
12-April-1983, R.E.M. released their debut studio album Murmur on I.R.S. Records. Murmur drew critical acclaim upon its release for its unusual sound, defined by singer Michael Stipe's cryptic lyrics, guitarist Peter Buck's jangly guitar style, and bassist Mike Mills' melodic basslines.
18-Nov-1983, R.E.M. made their first appearance outside the US when they appeared on Channel 4 UK TV show The Tube. The following night they made their live UK debut when the played at Dingwalls, London.
9-April-1984, R.E.M. released their second studio album Reckoning which was recorded at Reflection Sound Studio in Charlotte, North Carolina over 16 days in December 1983 and January 1984.
10-June-1985, R.E.M. released their third studio album Fables of the Reconstruction, recorded in the UK, a concept album of Southern Gothic themes and characters.
28-July-1986, R.E.M. released their fourth studio album Lifes Rich Pageant, which was recorded at John Mellencamp's Belmont Mall Studios in Belmont, Indiana. The source for the title of the album is based on an English idiom, according to guitarist Peter Buck, from the 1964 film A Shot in the Dark, minus the apostrophe.
1-Sept-1987, Document was released. The fifth studio album by R.E.M. was the first album on which the band worked with producer Scott Litt. The album featured "The One I Love," R.E.M.'s first Top 10 hit on the Billboard Hot 100.
16-Nov-1987, It's the End of the World as We Know It (And I Feel Fine) was released as a single. The track is known for its quick flying, seemingly stream of consciousness rant with a number of diverse references, including a quartet of individuals with the initials "L.B." (Leonard Bernstein, Leonid Brezhnev, Lenny Bruce and Lester Bangs). Michael Stipe claimed that the "L.B." references came from a dream he had in which he found himself at a party surrounded by famous people who all shared these initials.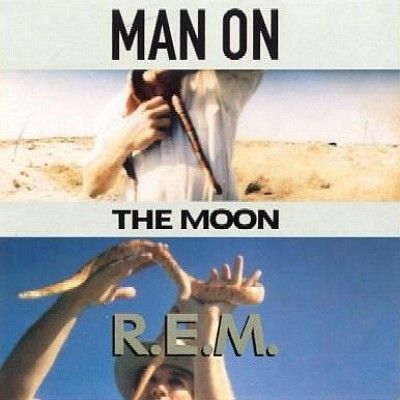 7-Nov-1988, R.E.M. released their sixth studio album Green, (their first release for Warner Bros. Records). To promote Green, the band embarked on an 11-month world tour and released four singles: "Orange Crush", "Stand", "Pop Song 89", and "Get Up". R.E.M. supported the album with its biggest and most visually developed tour to date, (11-month world tour), featuring back-projections and art films playing on the stage.
14-Mar-1991, R.E.M. played the first of two nights at London's Borderline Club under the name of 'Bingo Hand Job.'
18-May-1991, Out of Time, the bands the seventh studio album gave R.E.M. their first US & UK No.1 album. The album won three Grammy Awards in 1992: one as Best Alternative Music Album, and two for the first single, "Losing My Religion", and spent 109 weeks on American album charts and 183 weeks on the British charts. The video for 'Losing My Religion' won two Grammy Awards and six MTV Awards.
2-May-1991, The video for the R.E.M. song "Losing My Religion", was banned in Ireland because its religious imagery was seen as unfit for broadcast.
5-Mar-1992, R.E.M. cleaned up in The Rolling Stone Music Awards winning Album of the year, for 'Out Of Time', Artist of the year, Best single for 'Losing My Religion', Best video for 'Losing My Religion' and Best band, Best guitarist and Best songwriter awards.
30-Mar-1992, R.E.M. started recording sessions for their Automatic For The People album at Bearsville Studios, Woodstock, New York.
10-Oct-1992, R.E.M. scored their second UK No.1 album with 'Automatic For The People', featuring the singles 'Drive', 'Everybody Hurts', 'Man On The Moon' and 'The Sidewinder Sleeps Tonight.' The album, which has sold over 18 million copies worldwide featured string arrangements by former Led Zeppelin bassist John Paul Jones.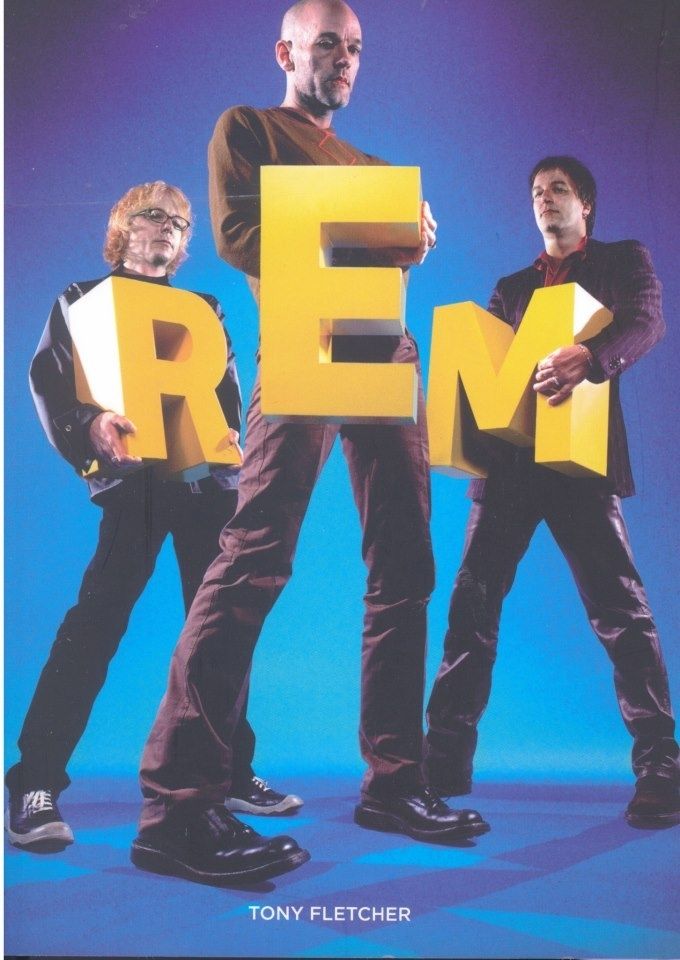 23-Jul-1995, Two R.E.M. fans died at Dublin's Slane Castle gig, one drowned in the River Boyne and the other was allegedly pushed from a bridge.
1-March-1995, During a gig at the Patinoire Auditorium in Lausanne, Switzerland, Bill Berry collapsed on stage from a ruptured brain aneurysm. He recovered and later re-joined the band.
5-Sept-1995, What's the Frequency, Kenneth? was released as a single. Taken from the Monster album, the song's title refers to an incident in New York City in 1986, when two then-unknown assailants attacked journalist Dan Rather, while repeating "Kenneth, what is the frequency?"
9-Sept-1996, R.E.M. released their tenth studio album New Adventures in Hi-Fi, (the last album recorded with founding member Bill Berry), which topped the charts in over 10 countries.
26-0ct-1998, R.E.M. released their eleventh studio album Up, the band engaged the production assistance of Pat McCarthy, who was assisted on most tracks by engineer Nigel Godrich, Radiohead's producer. The single "Daysleeper" became a Top 10 UK hit, and "Lotus", The Beach Boys influenced "At My Most Beautiful" and "Suspicion" were also released as singles.
28-Oct-1997, R.E.M. drummer Bill Berry announced that he was leaving the group after 17 years, becoming a farmer.
17-Oct-1998, UK newspaper the Daily Star ran a story claiming that R.E.M. singer Michael Stipe had admitted that he was gay during an MTV interview shown in the US. Stipe was voicing his disgust at the killing of a young gay student in the US.
21-Apr-2001, R.E.M. guitarist Peter Buck was charged by police at Heathrow airport with being drunk on an aircraft and assaulting British Airways crew. Buck was taken into custody after landing on a flight from Seattle and questioned by police for 12 hours.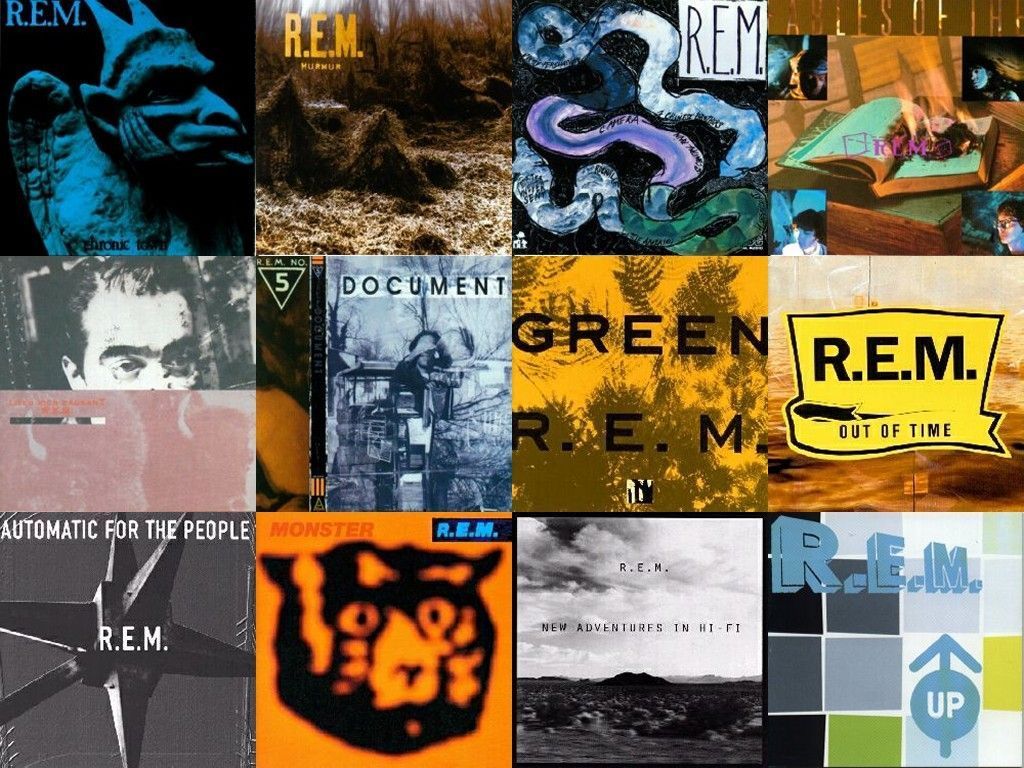 14-May-2001, R.E.M. released Reveal their twelfth studio album. The lead single, "Imitation of Life," became another U.K. Top 10 hit as well as the band's first number one single in Japan.
25-Mar-2002, Bono from U2 made a appearance at the air rage trial of R.E.M. guitarist Peter Buck, telling the court "I came to court because Peter is actually famously known for being a peaceable person. I once had to twist his arm to get him to a boxing match". Buck was later cleared of all charges. He had been accused of attacking two cabin staff and covering them in yoghurt, knocking over a trolley and trying to steal a knife.
30-Jun-2007, R.E.M. played a five-night series of shows at Dublin's Olympia Theatre. Dubbed 'working rehearsals' by the band, many songs from their forthcoming album 'Accelerate' were debuted, with many of them still as works in progress.
6-Apr-2008, R.E.M. went to No.1 on the UK album chart with 'Accelerate' the bands fourteenth studio album. Accelerate was the band's highest-charting release since 1996's New Adventures in Hi-Fi. It debuted at number two on the Billboard 200.
7-March-2011, Collapse into Now was released, the fifteenth and final studio album from R.E.M. To promote the album, the band released music videos for each song on the album.