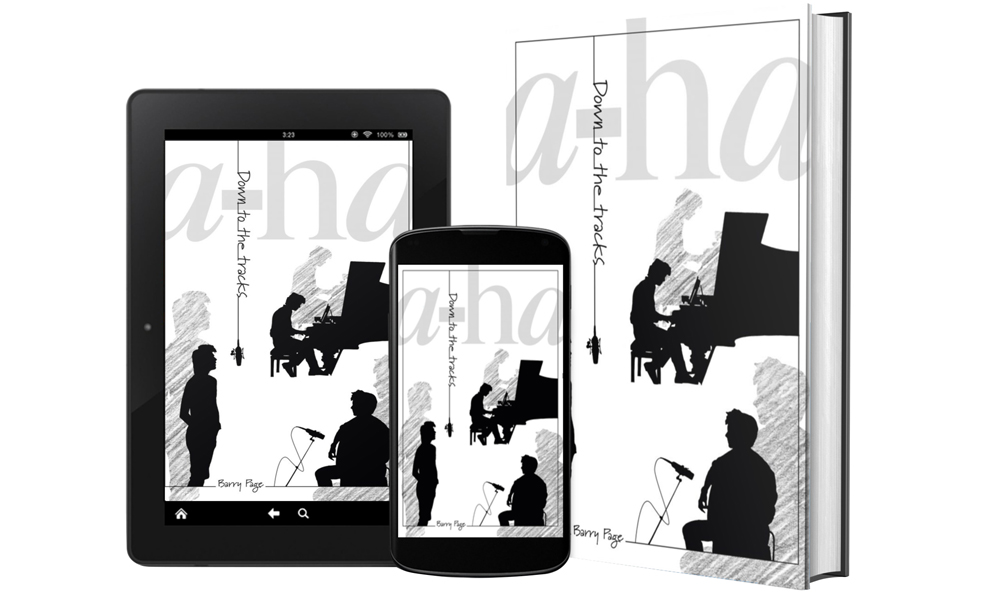 A-ha – Down to the Tracks has been nominated for the 2021 Association for Recorded Sound Collections Awards for Excellence in Historical Recorded Sound Research.
Against all the odds, a-ha scored a huge hit in 1985 with 'Take on Me'. Seemingly overnight, the Norwegian band were topping charts all over the world; a success propelled in part by an innovative video that captured the imagination of an MTV-loving generation. In truth, however, their success had been the culmination of years of hard work and financial struggle; from their origins in bands such as Bridges and Souldier Blue, through to a period of relative squalor in London as they determinedly sought their breakthrough.
At their commercial peak, a-ha recorded the theme song for the James Bond blockbuster, The Living Daylights, and, since their formation in September 1982, have sold over 35 million albums worldwide, influencing bands such as Coldplay, Keane and Radiohead along the way. Since reforming in 2014, the band have continued to record and perform. Their iconic 'Take on Me' video is edging closer to one billion views on YouTube.
In the first a-ha book of its kind, Barry Page looks back on an extraordinary 40-year musical odyssey. Aside from showcasing each a-ha album in track by track detail, the book includes a comprehensive look at both the band's pre-fame years and each of the three members' side projects, up to and including the release of Magne Furuholmen's revered new solo album, White Xmas Lies.
Told from a number of different perspectives, this fresh take on the story mixes archived interviews and reviews, along with exclusive new input from a wide-ranging number of contributors, including a-ha's Magne Furuholmen and Pål Waaktaar-Savoy, plus Dag and Jørun Bøgeberg, Viggo Bondi, Pål H. Christiansen, Anneli Drecker, Espen Farstad, Zoë Gnecco, Erik Hagelien, Matt Letley, Sven Lindvall, Robert Alan Morley, Tini Flaat Mykland, Martyn Phillips, Mark Saunders, Tonje Waaktaar Gamst, Harald Wiik and more.
About the author:
Barry Page is a lifelong fan of a-ha's and even shares a birthday with their singer, Morten Harket. In recent years he has written a number of popular articles about a-ha and the three members' various side projects, some of which were featured on the band's official social media channels.
In 2018 he was commissioned by guitarist and songwriter Pål Waaktaar-Savoy to pen extensive liner notes for the special vinyl edition of Våkenatt, the near-mythical second album by Bridges, an Oslo-based progressive rock band featuring two thirds of a-ha.
Based in Sussex, Barry has previously written for the monthly music magazine Record Collector and various websites such as The Electricity Club, which specialises in both classic and contemporary electronic music.
Hardback edition – 320 pages, colour images
Price: UK £12.99
Publication date: 26th March 2020