Bob Dylan: The Day I Was There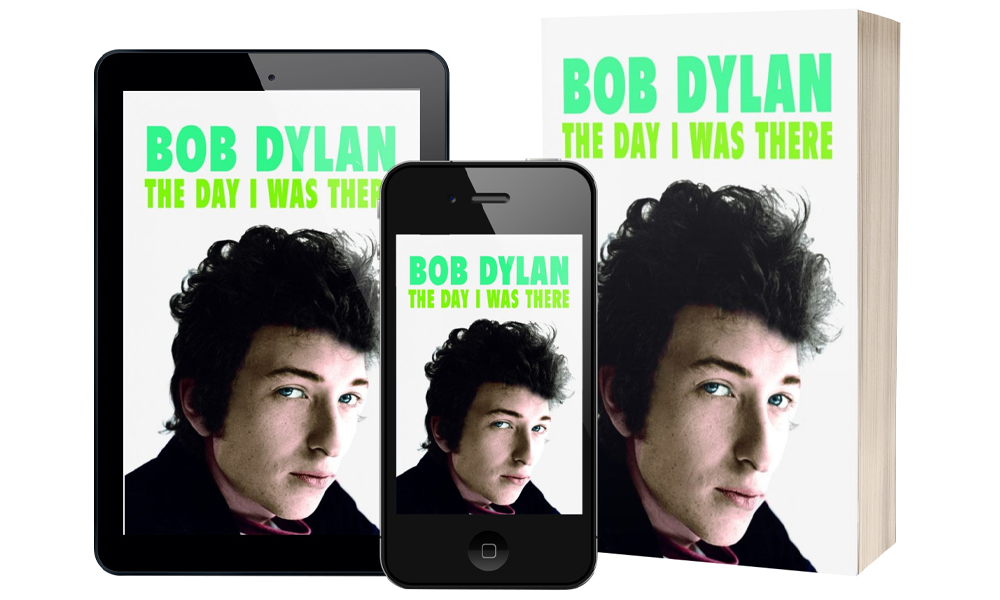 More than 400 fans, friends and colleagues tell their stories of seeing, knowing and working with Bob Dylan from his hometown of Hibbing right through to finding Jesus – with first-hand accounts of seeing him live from the smallest of venues to festivals and arenas.
From early recording sessions through the 1966 tour; from the rural seclusion of Woodstock to turning gospel this book reveals a contemporary view of the younger Dylan. This book follows Dylan through those who knew, worked with and saw him and offers a unique perspective on the man and the times.
Fans, friends and colleagues who were there take you back to an amazing era with personal photographs, memorabilia, fascinating anecdotes, and stories that have never been published before.
"It's a wonderful, wonderful book and I'd love for you to read it because I'm sure you'd enjoy it as much as I did." Beat Magazine
"The book combines many impressions of Dylan into a panoramic eye witness account of both his recorded output and live perfomances throughout the 60s and 70s." 4 Stars Shindig!
"The fans-eye views of seeing Bob live make for a very interesting read. Some great stories from his early days as well as musicians and producers who worked with him through the 60's and 70's. Its one of those books you can dip in and out of and always find something new." Amazon
Available in print and as an eBook on Amazon, iTunes and Google Play.