Howard Jones – We're In This Together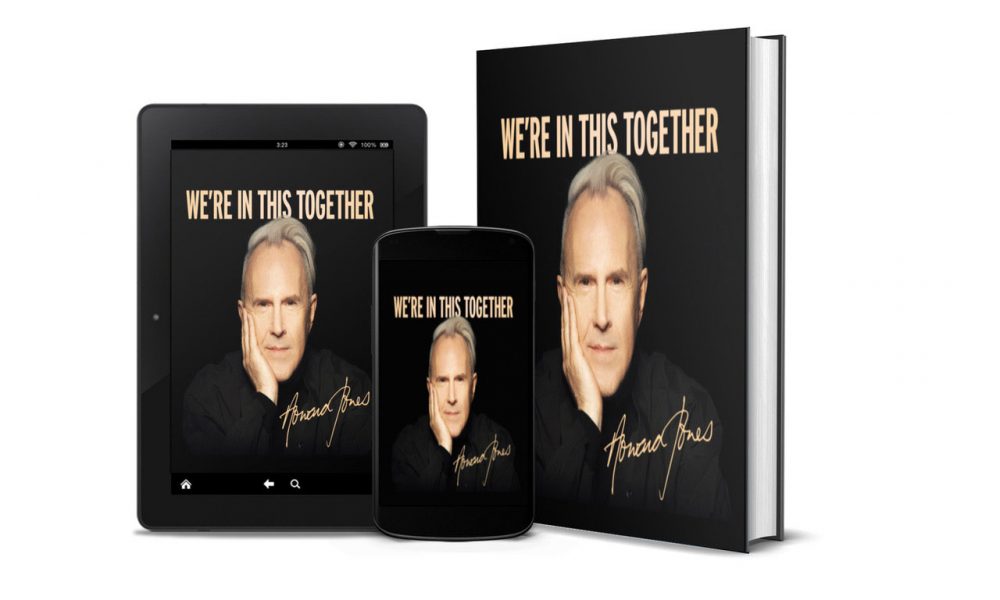 Available in three formats, Super Deluxe Edition, Deluxe Edition and hardback.
Super Deluxe Edition limited to 250 copies includes the following items:
426 page full colour book signed by Howard with a personal dedication and video message
A genuine part of a synthesiser owned and played by Howard
2 x exclusive, certified prints of record sleeve art for 'I.G.Y' and the unseen 'Those Who Move Clouds'
Moog synthesiser USB stick containing new unheard Music from Howard – a unique piano medley of 8 of Howard's hits recorded for, and only available with, this book plus a video message from Howard
Set of 6 Howard Jones postcards
2 VIP tour passes and lanyards
Howard Jones fan club wallet
2 sets of reproduced handwritten lyrics
Set of Howard Jones badges
Numbered certificate of authenticity
This new official 'Fanthology' brings together over 350 anecdotes from fans who share their experiences of seeing Howard perform and what his music has meant to them over the past 40 years of recording and performing. The book also features a narrative from Howard, sharing some of his own personal memories.
It was in 1983 that Howard Jones first burst upon the music scene with his pioneering synthesizers and thought-provoking lyrics. Along with 'New Song', The first two albums, Humans Lib and Dream into Action, brought Howard a host of hits including 'Things Can Only Get Better', 'What is Love?', 'Pearl In The Shell', 'Like to Get To Know You Well', 'Hide And Seek' (performed at Live Aid), and 'No One Is To Blame', which reached No.1 in the US. Howard has sold over 8 million albums across the globe and over 140 million streams on Spotif. Howard is one of a select group of British artists who have comprehensively 'broken America'.
Howard's Synthesiser-driven debut influenced a new generation of electronic and dance musicians. Widely regarded as a pioneer of synths such as the Roland Juno 60, Jupiter 8 and Moog Prodigy. Howard Jones continues to tour across the world every year performing to many hundreds of thousands of music fans.