Kim Wilde: Pop Don't Stop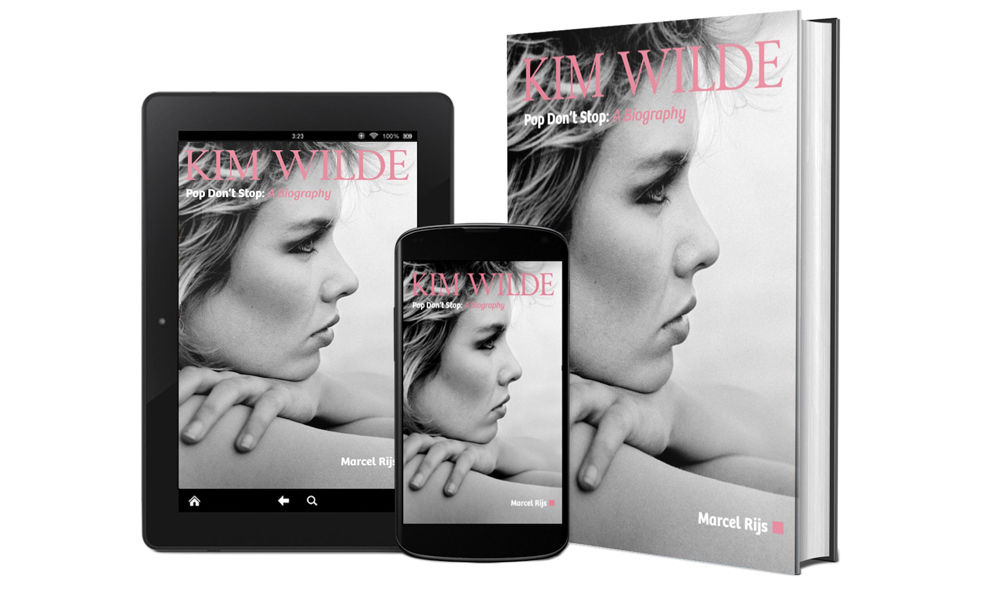 A Biography by Marcel Rijs.
Kim first saw success in 1981 with her debut single "Kids in America", which reached number two in the UK. In 1983, she received the Brit Award for Best British Female solo artist. In 1986, she had a UK number two hit with a reworked version of the Supremes' song "You Keep Me Hangin' On", which also topped the US Billboard Hot 100 in 1987. Between 1981 and 1996, she had 25 singles reach the Top 50 of the UK singles chart.
Worldwide, Kim has sold over 10 million albums and 20 million singles. She holds the record for being the most-charted British female solo act of the 1980s, with seventeen UK Top 40 hit singles. Starting in 1998, while still active in music, she has branched into an alternative career as a landscape gardener, which has included presenting gardening shows on the BBC and Channel 4. In 2005, she won a Gold award for her courtyard garden at the Royal Horticultural Society's Chelsea Flower Show. A return to music followed, with hit albums in Europe and a triumphant return to live stages all over Europe and in the UK.
About the author:
Marcel Rijs has followed Kim's career from the start. In 1996 he started a website about her, which eventually became her official fansite wilde-life.com. He was involved in several compilation CD's and reissues of Kim's early albums. After writing the liner notes for Kim's first three albums, released by Cherry Pop last year, he was inspired to write a full biography. The book came together over the course of a year, with Kim contributing exclusive quotes to tell the story of an astonishing career.
400 pages
Full Colour
Hardback £24.99 ($35.99)
Publication date: 3 June 2021