Live (Excerpts) – The Story of The Stranglers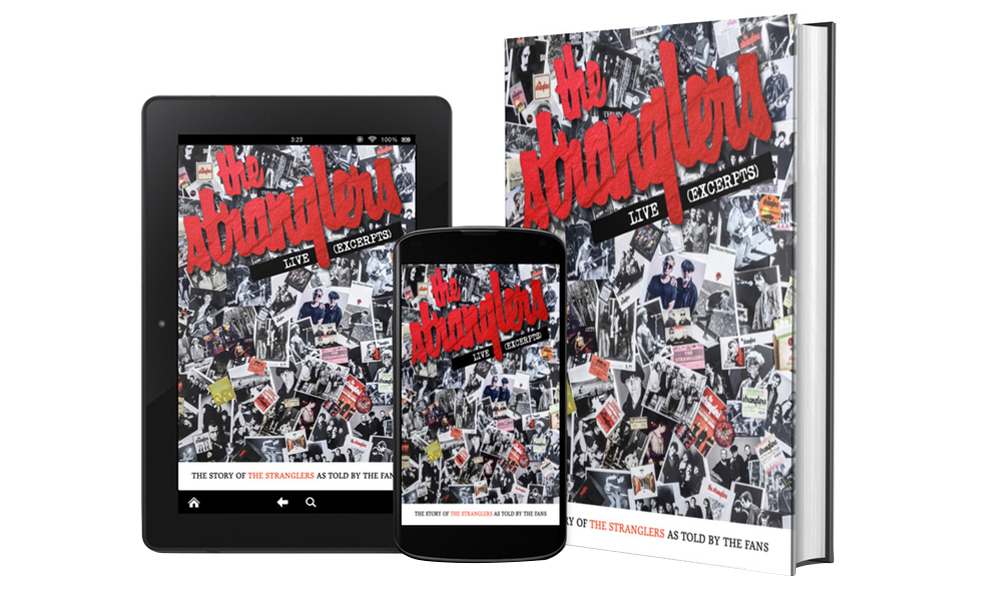 This official book is an oral history of The Stranglers, mixing hundreds of fan anecdotes with memories from the band, their collaborators, other musicians and celebrity admirers garnered from 50 years of recording and performing.

Passion, excitement, and emotion are the words that keep cropping up in the pages of this book. The music and live shows The Stranglers have created, has deeply touched and affected the lives of so many people around the world.

LIVE (EXCERPTS) is an outpouring of the stories and eyewitness accounts of concerts and precious moments experienced by fans. The book also features never before seen photographs, collectable memorabilia and fans pictures capturing their live performances.
This book comes in two editions:
Limited Edition Deluxe (500 copies) slip case priced at £69.99 comes with the following items:
A chance for 1 lucky winner to receive a 'Golden VIP laminate'. This will give the winner free admission for two people to any future Stranglers gig in the world free of charge!
• Authentic JJ bass guitar plectrum
• Authentic Baz guitar plectrum
• Handwritten lyric sheet by JJ of Go Buddy Go and And If You Should See Dave
• VIP Laminate pass
• Numbered certificate of authenticity
• Handwritten set list from Dave Greenfield's last ever gig by Baz Warne
• Collection of A6 postcards of iconic Stranglers gig posters throughout the years.
• Steve Beaumont (2022 caricature) print
And the standard full colour hardback edition is priced at £39.99