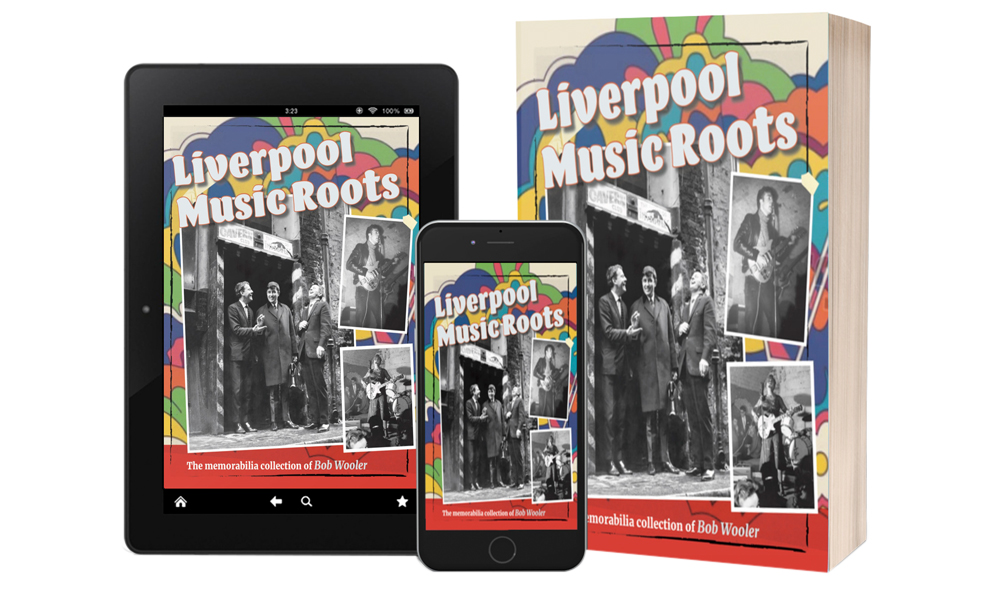 The Memorabilia Collection of Bob Wooler
Liverpool Music Roots vividly tells a tale in photographic images and words that deserves to be widely known. It's the story of the amazing career of influential Cavern DJ and compere Bob Wooler, who oversaw one of the most important periods in musical history. But it's more than that. It's about the iconic environment in which The Beatles perfected their stagecraft, readying themselves for an assault on the world. But it's more than that. From the late '50 onwards, and from jazz, skiffle and blues to rhythm and blues, rock'n'roll and beat music, it's the story of the many diverse acts from the Merseyside music scene and those who called by from America or across the UK to inspire within and in turn be inspired by that famous cellarful of noise and nearby feted venues that also played a part in a remarkable story. It's about the movers and shakers who brought them to the stage or helped spread the word too. And it's about the fans who queued to see their idols, helping create that essential buzz and vibe. But it's more than all that.
Lovingly honed from an extensive memorabilia archive of almost 1,000 individual items, initially but not exclusively collected by Bob Wooler, and in more recent years sought out, catalogued, coveted and painstakingly curated by modern-day Cavern co-owner Dave Jones, this impressive publication carries more than 400 photographs, handbills, posters, items of correspondence and rare printed matter that brings the subject to life and takes the reader right back to that momentous scene and key cultural happenings that effectively spread the news around the world about what was going on in the beating heart of Liverpool.
Dimensions : ‎ 29.9 x 2.6 x 25.6 cm
Full colour 276 pages
Price £29.99 ($39.99)
Published 29 November 2021