Madonna – The Day I Was There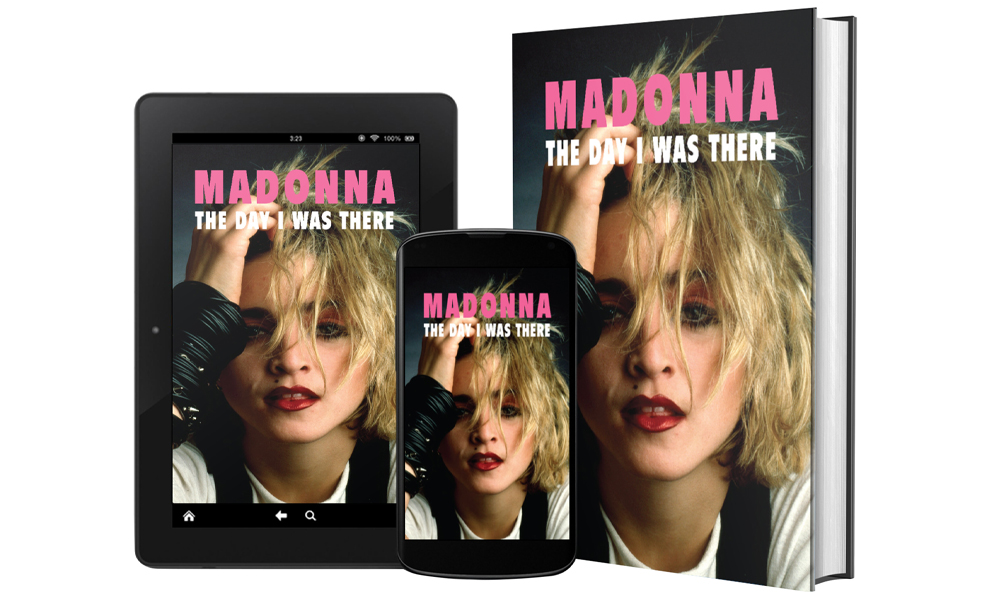 This special limited edition hardback is numbered from 1-500 and signed by the author.
We can also offer a personal dedication hand written in this book.
Having sold more than 300 million records worldwide, Madonna is the best-selling female recording artist of all time and according to Billboard, the most successful solo artist in its Hot 100 chart history. Madonna is also the highest-grossing solo touring artist of all time.
Madonna – The Day I Was There features over 350 eyewitness accounts of seeing the 'Queen of Pop' live in concert, taking readers on a fan's eye view through the career of one of the most charismatic, talented and much-loved artists in music. The book also features accounts from many people that worked with the singer including dancers, photographers and musicians.
This is a unique view of the Madonna story featuring a wealth of fascinating stories, memorabilia and photographs that have never been published before, making this book a unique portrait of one of the most influential musicians of the past four decades. From early shows in New York right through to the current Madame X Tour and everything in between.
The book also includes accounts from Peter Morse (lightning designer/director The Who's That Girl World Tour, The Blond Ambition Tour, The Girlie Show Tour, The Drowned World Tour), Elizabeth Bergmann (dance professor at the University of Michigan), Norris W. Burroughs (friend of Madonna), George DuBose (photographer in 1981), Fred Tallaksen (choreographer Confessions Tour), Dawn Noel (dancer re-Invention Tour), Vadim Kolpakov (musician Sticky & Sweet Tour)
and Marcus Leatherdale (photographer with Martin Burgoyne).
About the author:
Dirk Timmerman who was born in Belgium was inspired by Madonna when he first saw the VHS of The Virgin Tour, where Madonna made the introduction 'I went to New York, I had a dream. I worked really hard, and my dream came true'. This statement made such an impression on him that he also wanted to work in the international music industry, which he's still doing to this day. For the past 35 years, he has become a Madonna musical archeologist and writer.
Hardback edition – 226 pages
Over 200 images
Publication date: 29 June 2020
Price: UK £24.99 US $32.00