Prince – The Day I Was There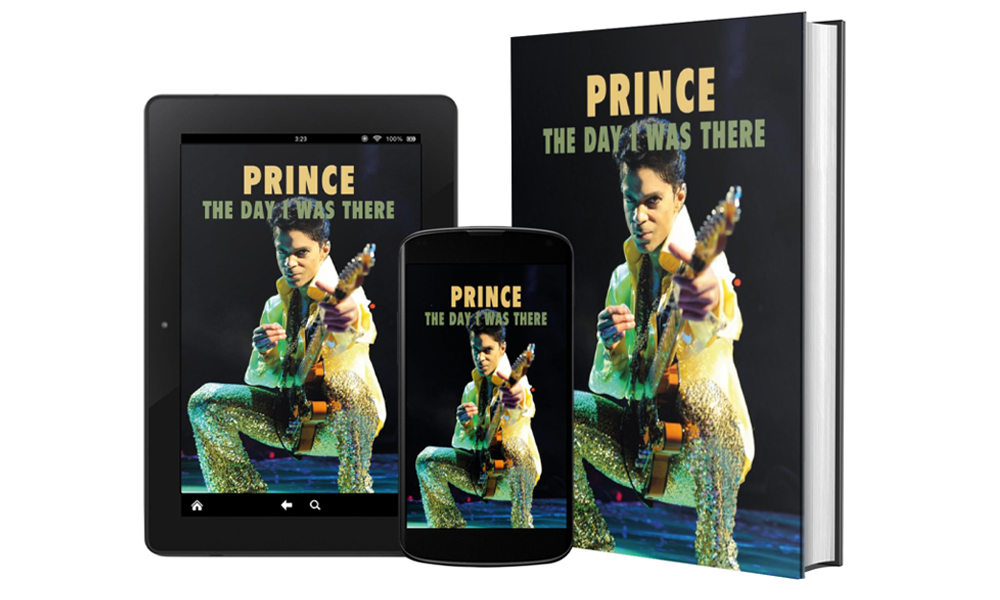 This special limited edition hardback edition is numbered from 1-500 and signed by the authors.
We can also offer a personal dedication hand written in this book.
Prince was that rare thing – a star not manufactured by a music svengali or massaged in the studio by the industry but a shining talent who burst onto the scene and played the game by his own rules.
With 19 US top 10 singles (including five No.1's) and four No.1 studio albums, Prince was a creative genius unrivalled by any solo artist.
His death in 2016 shocked the world because the world was suddenly robbed of a multi-talented instrumentalist, songwriter, hitmaker and performer who still had so much to give. His shows were the stuff of legend – frequently outrageous, always innovative, often memorable but never dull. From his live debut in January 1979 to his final performance in April 2016, Prince performed over 1,000 gigs and numerous after shows, often playing small clubs to a handful of acolytes until dawn.
This book does not attempt to catalogue every show that Prince performed. But it takes readers on a fan's eye view through the live career of one of the most charismatic, talented and much-mourned artists in music. Through the accounts of more than 300 fams, with previously unpublished photographs and an assortment of memorabilia, this is the story of Prince as it's never been told before.
About the authors:
Alison Howells DiMascio and Sue Houghton are lifelong Prince fans who between them saw him perform live over 100 times. Alison lives in Portsmouth, England and is an administrator for the 50,000 strong Facebook group Prince… The Living Legend. Sue lives in Rushden, England and like Alison is an avid collector of all things Prince and a regular attendee at fan conventions. Prince – The Day I Was There is Alison and Sue's first book.
Hardback edition – 270 pages
Over 200 images
Publication date: 14th February 2020. Price: UK £24.99 US $32.00