Rush – The Day I Was There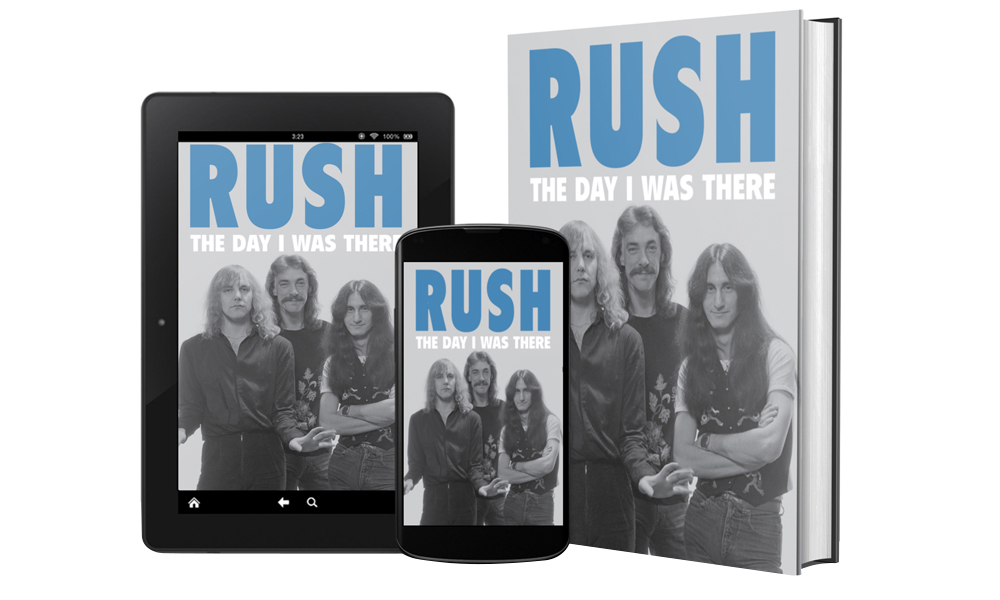 Available for pre order at a discounted price of £19.99 – $25.99 (RRP £24.99 $32.00)
When Rush concluded their R40 tour in 2015, fans of Geddy Lee, Alex Lifeson and Neil Peart knew extensive touring was off the agenda. But they hoped for a one off reunion gig or a festival appearance. With the untimely death of drummer Neil Peart in January 2020, those dreams were shattered. Across more than 40 years, the band that had sold over 40 million albums and played in excess of 2,400 shows around the world were no more.
With previously unseen photos and fan memorabilia, Rush – The Day I Was There brings together over 400 previously unpublished eye witness accounts to allow the reader to take a journey back in time and recapture the experience of seeing live the greatest ever power trio in rock.
378 pages
Colour images
Hardback
Publication date: 13 November 2020.
Price: UK £24.99 US $32.00
Order a unique book signed and dated by the author with a personal dedication of your choice. Just specify who the book should be signed for, or include a dedication message, when ordering.