Simple Minds: Heart Of The Crowd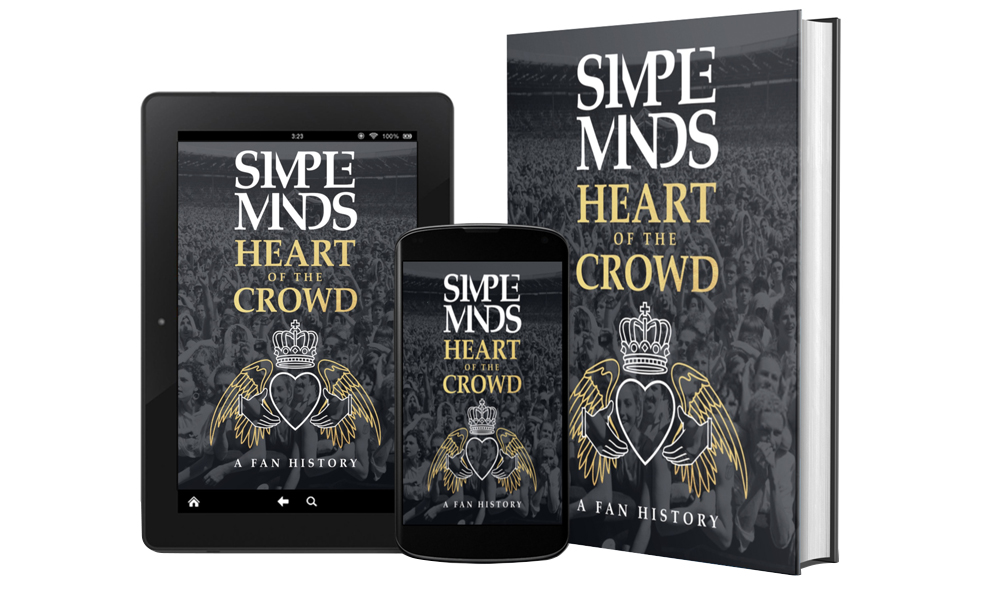 With a foreword written by Jim Kerr.
Simple Minds are one of the UK's most successful bands, having achieved six No.1 albums in the UK as well as hitting the top spot in countless other territories including Germany, Italy, France, Spain, Australia and New Zealand.
Simple Minds have been musical pioneers for 40 glittering years selling over 60 million records. Catching the mood of the post-punk era, when the angry sounds of 1977 were splintering into a thousand different shapes, they emerged with a style rooted in the art-rock of David Bowie and the electronic dance of Donna Summer. They went on to become one of the great bands of their generation, deploying rousing choruses and booming atmospherics to provide a soundtrack that has endured.
They topped the American chart with Don't You (Forget About Me) and followed suit in the UK with Belfast Child. Three of their 20 studio albums reached number one in the UK, they starred at Live Aid and they played three momentous London shows in honour of Nelson Mandela.
A spellbinding touring band, that have graced the world's biggest stadiums, Simple Minds are now marking their 40th anniversary with a live album, a career-spanning compilation and this new book.
Heart of the Crowd is an official oral history of Simple Minds, mixing over 800 fan anecdotes with those of band members and other collaborators and with an introduction written by Jim Kerr. The book also features never before seen photographs, collectable memorabilia and fans pictures capturing their live performances.
576 pages
Full colour
Publication date: 5 Dec 2020
Harback £19.99