Some Might Say – The Definitive Story of Oasis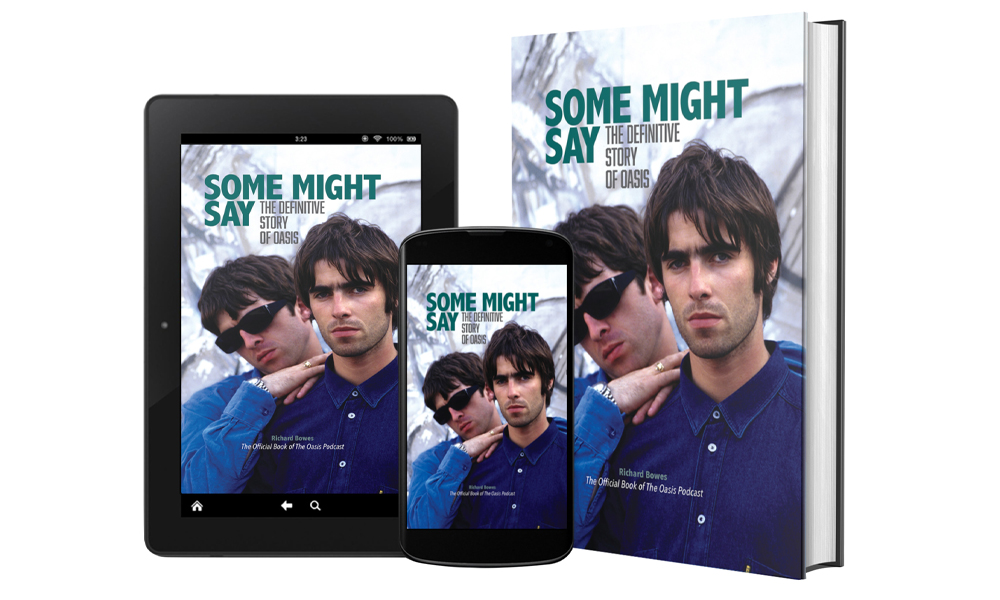 Some Might Say: The Definitive Story of Oasis has been nominated for the 2021 Association for Recorded Sound Collections Awards for Excellence in Historical Recorded Sound Research.
The rise of Oasis in the mid-1990s was nothing short of stratospheric. Yet what made Oasis truly special was that they were the people's band. This is their story, told by the people that lived through it and how our lives were changed forever.
Across the country and all around the world, millions of people felt a connection to these five working class lads from Manchester. With anthemic songs crafted by possibly the greatest songwriter of their generation, delivered with intensity and swagger by definitely the greatest frontman of their generation (also his brother), they set out with an insane level of arrogance, outrageously proclaiming themselves to be the best band in the world. And yet for a shining moment in the mid-1990s they were.
Live Forever. Definitely Maybe. (What's The Story) Morning Glory? Wonderwall. Knebworth. A level of success not seen by a British band since a certain Liverpool quartet in the 1960s. Beyond that, the ushering in of a new cultural zeitgeist. Britpop. Cool Britannia. New Labour. And at the centre of it all, the soap opera antics of the warring Gallagher brothers and their band of merry men.
But the story didn't end there. Throughout the late 1990s and 2000s they continued to inspire generations of fans with their subsequent albums and tours, while controversy was never far away. Band members were left behind, as were a handful of Liam's teeth in a Munich hotel. New members joined, bringing a different dimension to the sound and ethos… and then one eventful day in Paris in 2009 the whole thing came to a screeching halt.
With exclusive in-depth interviews extracted from the annals of The Oasis Podcast, including contributions from those involved (Alan McGee, Tony McCarroll), journalists with first hand coverage (Paulo Hewitt, Colin Paterson) and celebrity fans (Ricky Hatton) amongst many others, this is the ultimate story of Oasis.
About the author:
Richard Bowes is a freelance music writer, focussing mainly on reviews and a regular reviewer for Live4Ever website and is also a regular contributor to the Oasis Podcast, the definitive audio guide to Oasis.
368 pages
Colour images
Publication date: 29 June 2020.
Price: UK £24.99 US $32.00