Stephen Stills: Change Partners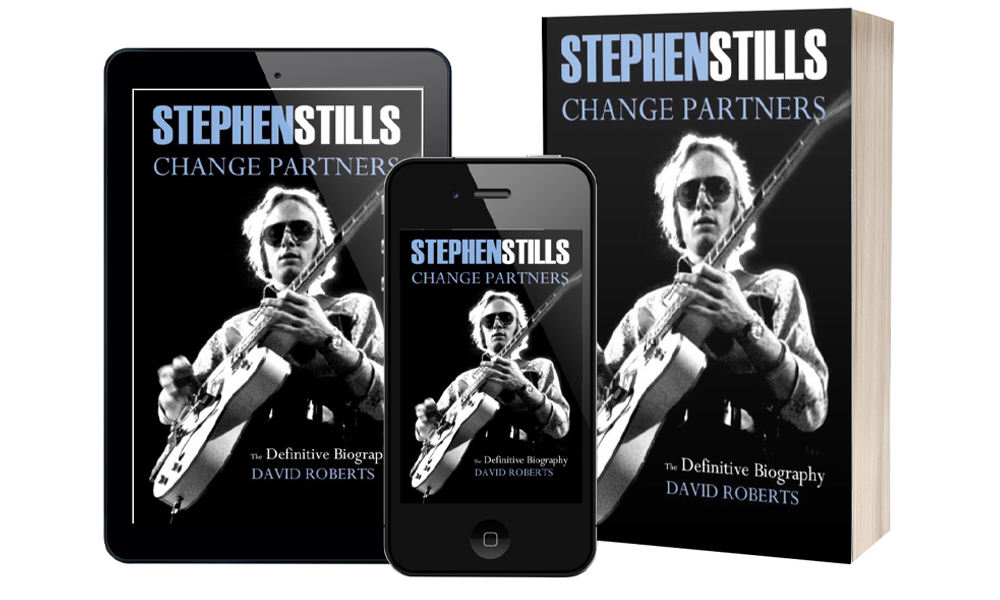 Stephen Stills is one of the last remaining music legends from the rock era without a biography. During his six-decade career, he has played with all the greats. His career sky-rocketed when Crosby, Stills & Nash played only their second gig together at Woodstock in 1969. With the addition of Neil Young, the band would go on to play the first rock stadium tour in 1974.
Stephen Stills is the only person to have been inducted twice in one night into The Rock and Roll Hall of Fame.
"The Definitive Biography is such a pleasant read because it proceeds at such a breezy pace. Roberts covers Stills' formative years in a single chapter, right to the threshold of Buffalo Springfield's formation and he applies a similar approach to the recurring reunions with Crosby, Nash and sometimes Young. Roberts performs a crucial function in clarifying the the multi-instrumentalist/vocalist/songwriter's musical roots including blues and the Latin influences he absorbed while living with his family in Costa Rica." Glide Magazine
"Roberts' book is an engrossing read and a valiant effort at stringing together all the facets of this eclectic musician's life and music. If you're a fan of Stills or any other artist who happened to fly into his orbit, you'll be hard-pressed to find a more comprehensive biography." Pop Matters
Author David Roberts was Managing Editor on numerous music books at Guinness World Records including British Hit Singles and Albums and Rockopedia and is now a pop music author and book packager and fiction publisher. He was consultant writer and film interviewer for the British Music Experience at London's 02.
Available in print and as an eBook on Amazon.