This Day In Music's Guide To Queen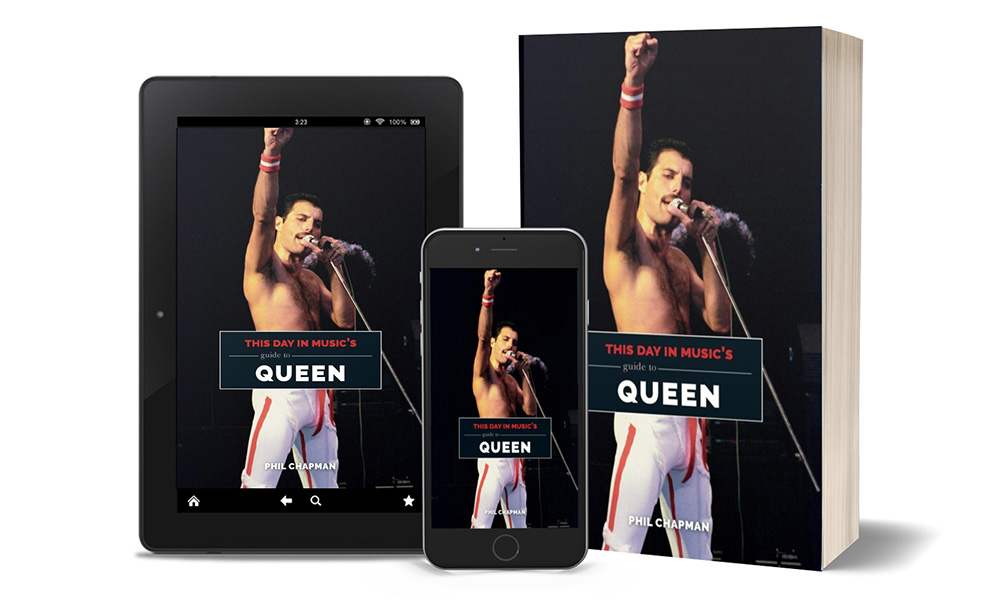 This Day In Music's Guide To Queen is the ultimate companion to the group that rocked radio and sports stadiums alike with booming, highly produced anthems like We Are the Champions, We Will Rock You and the most expensive single ever made at the time of its release, Bohemian Rhapsody.
Queen has released a total of 18 number-one albums and 18 number-one singles. This book covers the band's roots from 1967, when guitarist Brian May and drummer Roger Taylor joined singer Tim Staffell in a group called Smile, before teaming up with singer Freddie Mercury who named the group Queen. Also covered are the original studio albums, the history of all 15 original studio albums, plus a track-by-track review of every album, compilations and other releases, solo projects, unreleased tracks and official videos.
Documentaries & interviews, Queen music used in films, advertising and other media, Queen stage shows (We Will Rock You and Queen Extravaganza) and famous Queen fans. If it's anything to do with Queen, it's in this book!
Available in print and as an eBook on Amazon, iTunes and Google Play.