The Jam – The Day I Was There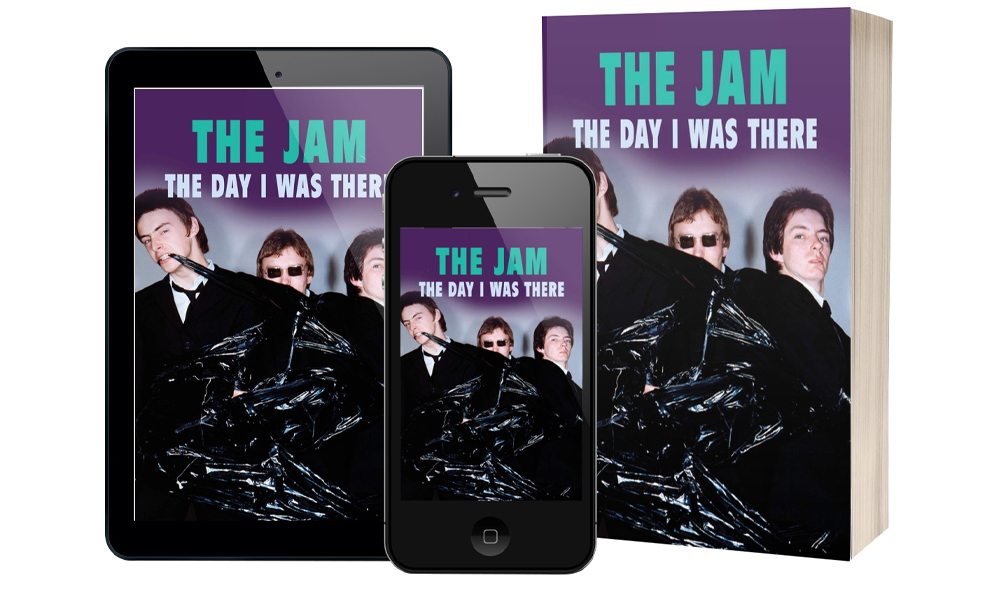 The Jam – The Day I Was There with a foreword written by Jam drummer Rick Buckler.
This is a special edition hardback numbered from 1-500 and signed by Rick.
The book tells the story of The Jam in the words of over 400 fans. With memories from the earliest shows at clubs and pubs around Woking and London, UK and North American tours through to their last ever gig in Brighton, England on 11th December 1982.
Told by the perspective of fans, promoters, studio engineers, photographers and support acts the book includes personal photographs, memorabilia, anecdotes and stories that have never been published before.
Formed in 1972 at Sheerwater Secondary School in Woking, the band drew upon a variety of stylistic influences over the course of their career, including 1960s beat music, soul, rhythm and blues and psychedelic rock, as well as 1970s punk and new wave.
Between 1977 and 1982, there were six albums and 18 singles, including four number ones, and a journey which encompassed no end of influences, styles, and textures.
We can also offer a personal dedication hand written in this book.
Hardback edition – 298 pages
Over 200 images
Available to pre order
Publication date: 5th December 2019. Price: UK £24.99 US $32.00