This Day in Music's Guide to The Jam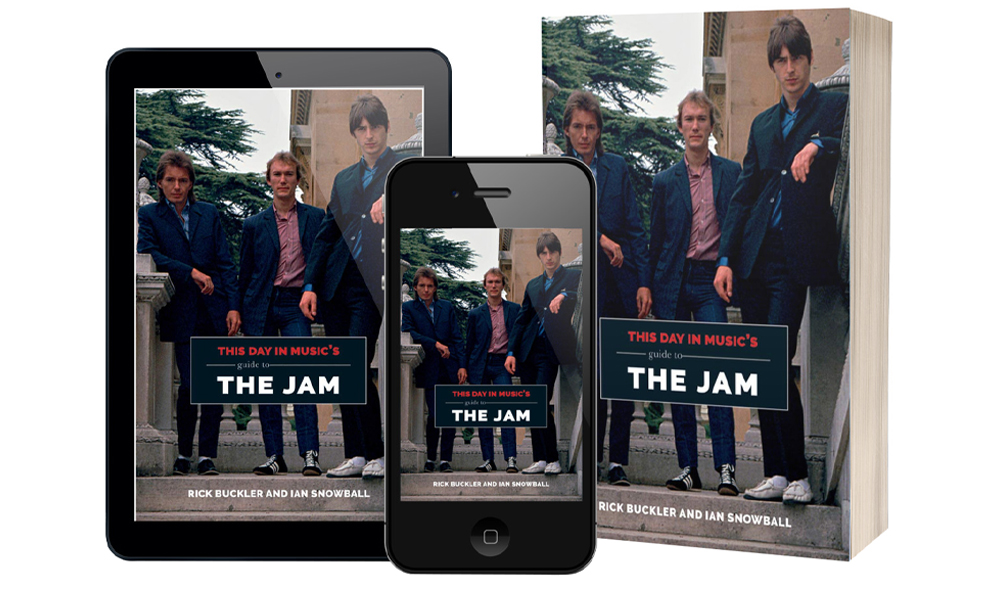 Jam drummer Rick Buckler talks us through the formation of The Jam and their early days – being signed by Polydor, their first No 1 record, the video shoots, tours and beyond.
Buckler also picks the 50 greatest Jam tracks and tells us how they were written, recorded and the stories behind every one of these classic songs. This book also critiques every Jam studio album as well as listing every Jam tour, The Jam on TV, Awards, video locations and more.
"An incredible book – anyone who considers themselves a fan of The Jam has to get this." Johnny Walker – BBC Radio 2
Available in print and as an eBook on Amazon, iTunes and Google Play.