June 24th: The Biggest Music Headlines
Scroll down the page to see all the music headlines, stories and events for June 24 throughout music history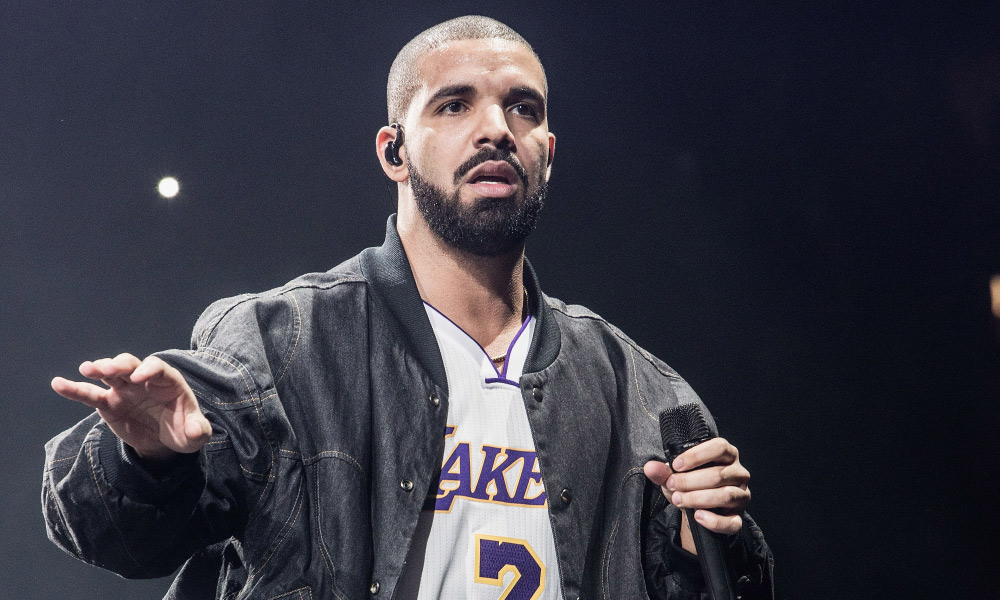 Drake Sets New UK Chart Record in the Digital Era
In 2016, Drake set a new UK chart record for the digital age when "One Dance" feat. Wizkid & Kyla became the longest-running No.1 single since downloads and streams were included in the ranking. The song, which appeared on the Canadian rapper, singer, and songwriter's fourth studio album, Views, spent 11 weeks on the chart, while it also marked Drake's first No.1 hit as a lead artist in 15 countries, including the US, Australia, and Canada.
In 2007, The White Stripes topped the UK chart with their seventh and final album, Icky Thump. The release marked their second No.1 LP in the UK (following 2003's Elephant) while across the Atlantic, Icky Thump earned the duo their third Grammy for Best Alternative Music Album.
In 1965, The Hollies scored their first No.1 hit in the UK with "I'm Alive." The song, which spent three weeks in the top position, was one of 25 Top 40 singles for the long-running group.
In 1967, Procol Harum's "A Whiter Shade of Pale" began its run on the Billboard Hot 100. The enduring Baroque pop tune, which has been covered more than 1,000 times, peaked at the No.5 position, while it would top the UK pop chart. One of the world's best-selling singles of all time, the song would later be inducted into the Grammy Hall of Fame and included on Rolling Stone's 500 Greatest Songs of All Time ranking.
In 1965, John Lennon released his second book, A Spaniard in the Works. A follow-up to his 1964 debut, "In His Own Write," the book's title was a play on the saying "a spanner in the works." Much like its predecessor, it featured a variety of drawings and nonsensical stories by The Beatle.
Looking for more things that happened on this day in music?
Keep scrolling for all of the headlines for June 24.
BORN ON JUNE 24:
1944: Jeff Beck
1944: Chris Wood (Traffic)
1944: Arthur Brown
1945: Colin Blunstone (The Zombies)
1947: Mick Fleetwood (Fleetwood Mac)
1949: John Illsley (Dire Straits)
1957: Astro (UB40)
1961: Curt Smith (Tears for Fears)
1967: Richard Zven Kruspe (Rammstein)
1986: Solange
Looking for more artists born on this day?
Keep scrolling for all of our June 24 birthdays.
---
What to find another day?
---
June 24th
24 Jun 2021
A section of Van Arsdale Place in Teaneck, New Jersey, was renamed The Isley Brothers Way in honor of The Isley Brothers, who formed there and named their record label, T-Neck, after the township. The Isley Brothers have sold over 18 million records in the United States alone, with their first major hit 'Shout' charting in 1959.
24 Jun 2016
Drake
has achieved a notable feat by having the longest-running UK number one single since legal music downloads began counting towards chart positions. The rapper topped the singles chart for an 11th straight week with One Dance, his collaboration with Wizkid and Kyla.
24 Jun 2016
A US jury concluded that
Led Zeppelin
did not copy the opening chords of '
Stairway To Heaven
' from the US band Spirit, saying the riff Led Zeppelin was accused of taking from Spirit's 1967 song 'Taurus' "was not intrinsically similar" to Stairway's opening. During the trial, defence lawyers argued the chord progression in question was very common and had been in use for more than 300 years.
24 Jun 2014
A working draft of
Bob Dylan
's 'Like a Rolling Stone', set a record at auction after selling for $2m (£1.2m) at Sotheby's. The manuscript, said to be the only known draft of the final lyrics, was written in pencil in 1965 by the 24 year-old Dylan.
24 Jun 2013
Former Devo drummer Alan Myers died aged 58 in Los Angeles, California, following a long bout with cancer. Myers drummed for Devo between 1976 and 1986.
24 Jun 2012
The crypt in which
Elvis Presley
was first buried was withdrawn from a Los Angeles auction after protests it should be kept as a shrine. More than 10,000 fans signed a petition against the sale of the tomb at Forest Hill Cemetery in Memphis, Tennessee. Julien's Auctions said it would not sell the crypt until the cemetery "finds a plan that best suits the interests of the fans while respecting and preserving the memory of Elvis".
24 Jun 2012
Billboard.com named Olivia Newton-John's 1982 hit, 'Physical' as The Sexiest Song Of All Time. Other classic Rock songs that made the top ten were
Rod Stewart
's 'Tonight's The Night',
Marvin Gaye
's 'Let's Get It On', Donna Summer's 'Hot Stuff' and another Rod Stewart contribution, 'Da Ya Think I'm Sexy'.
24 Jun 2010
A rare oversized two-part poster featuring
Led Zeppelin
, The New Barbarians and others at Knebworth Park on August 4th & 11th August, 1971, sold for £5,000 ($7,480) at a Christie's Rock & Roll auction held in South Kensington, London. At the same auction, a print of Led Zeppelin backstage in front of blackboard taken at Tampa Stadium, June 3rd, 1977 sold for £1,500, ($2,244).
24 Jun 2007
The White Stripes went to No.1 on the UK album chart with 'Icky Thump' the duo's sixth and final studio album. 'Icky Thump' won a Grammy Award for Best Alternative Music Album in 2008.
24 Jun 2004
A Fender Stratocaster that
Eric Clapton
nicknamed 'Blackie' sold at a Christie's auction for $959,500 (£564,412) in New York, making it the most expensive guitar in the world. The proceeds of the sale went towards Clapton's Crossroads addiction clinic, which he founded in 1998.
24 Jun 2003
Beyoncé released her debut solo studio Dangerously in Love. During the recording of Destiny's Child's third studio album Survivor (2001), the group announced that each member would produce solo albums. At the 46th Annual Grammy Awards (2004), the album and its songs won five awards, including Best Contemporary R&B Album; Beyoncé consequently tied with Lauryn Hill, Alicia Keys and Norah Jones for the record of most Grammy Awards won by a woman at a single ceremony. It remains Beyoncé's best-selling album selling over five million copies.
24 Jun 2003
A man who had been deported from Sweden for stalking
ABBA
singer Agnetha Faeltskog was arrested near the singer's island retreat. Gert van der Graaf, 37, had been the singer's boyfriend from 1997 to 1999, but had been issued a restraining order barring him from seeing or talking to her in 2000.
24 Jun 1999
Eric Clapton
put 100 of his guitars up for auction at Christie's in New York City to raise money for his drug rehab clinic, the Crossroads Centre in Antigua. His 1956 Fender Stratocaster named Brownie, which was used to record the electric version of 'Layla', sold for a record $497,500. The auction helped raise nearly $5 million for the clinic.
24 Jun 1991
Frank Zappa
took part at the concert 'Adieu Soviet Army', organised in Prague, as the farewell to the last soldiers of Soviet Red Army, leaving free Czechoslovakia (the Red Army had occupied Czechoslovakia since the Prague spring). This was probably Zappa's last rock appearance on the stage and it is recorded on the album Adieu C. A. (Soviet Army).
24 Jun 1990
New Kids On The Block's Donnie Wahlberg spent two days in hospital after falling through an unlocked trapdoor mid-concert in Saratoga Springs, New York.
24 Jun 1989
Paul McCartney
scored his seventh UK No.1 solo album with 'Flowers In The Dirt', featuring the single 'My Brave Face'.
24 Jun 1989
Soul II Soul featuring Caron Wheeler started a four-week run at No.1 on the UK singles chart with 'Back To Life'. Their only UK No.1 peaked at No.4 on the US chart.
24 Jun 1988
UB40 bass player Earl Falconer was sent to prison for six months, with a further 12 suspended, after admitting to causing his brothers death in a car accident.
24 Jun 1977
The Jacksons were at No.1 on the UK singles chart with 'Show You The Way To Go.' The Jacksons were four members of the Jackson Five, including Michael.
24 Jun 1969
Led Zeppelin
recorded 'Whole Lotta Love', 'What Is And What Should Never Be', 'Travelling Riverside Blues' and 'Communication Breakdown' for BBC
Radio 1
at Maida Vale Studios, London. The session was broadcast on 29th June 1969.
24 Jun 1967
Procol Harum's
'A Whiter Shade Of Pale'
entered the Billboard chart, where it would peak at No 5. The song was written by the band around a melody composed by the group's organist, Matthew Fisher, who was inspired by the chord progression of Johann Sebastian Bach's 'Orchestral Suite in D', composed between 1725 and 1739.
24 Jun 1966
After holding a press conference aboard a yacht in New York City, The
Rolling Stones
kicked off their fifth North American tour at the Manning Bowl, Lynn, Massachusetts, with support acts The McCoys and The Standells.
24 Jun 1965
John Lennon
's second book of poetry and drawings, 'A Spaniard In The Works', was published. The book consisted of nonsensical stories and drawings similar to the style of his 1964 book 'In His Own Write'.
24 Jun 1965
The Hollies were at No.1 on the UK singles chart with 'I'm Alive', the group's first of two UK No.1's and over 25 other Top 40 singles. The Hollies originally passed the song over to another Manchester band, the Toggery Five, before changing their mind and recording the song, which was written for them by the US songwriter Clint Ballard, Jr.
Born on this day in music
24 Jun 1986
American singer, songwriter, Solange Knowles (and younger sister of singer Beyonce). She had the 2016 US No.1 album A Seat at the Table.
24 Jun 1973
Mario Calire, from American rock band
The Wall
flowers who had the 1997 US No.3 album Bringing Down The Horse.
24 Jun 1970
American singer and songwriter Glenn Medeiros, who scored the 1988 UK No.1 single 'Nothing's Gonna Change My Love For You', and the 1990 US No.1 single 'She Ain't Worth It'.
24 Jun 1967
Richard Zven Kruspe, lead guitarist for the German rock band Rammstein who formed in Berlin in 1994. Five of their albums reached No.1 on the German album charts.
24 Jun 1961
English musician Curt Smith, from Tears For Fears, who scored the 1985 US No.1 & UK No.2 single 'Everybody Wants To Rule The World', plus over 12 other UK top 40 singles. Their second album, Songs from the Big Chair, released in 1985, reached No.1 on the US Billboard 200.
24 Jun 1959
Andy McCluskey, from English electronic music band
Orchestral Manoeuvres in the Dark
. OMD released their debut single, 'Electricity', in 1979, and gained popularity throughout Europe with the 1980 anti-war song 'Enola Gay'. They have scored over 15 other UK Top 40 singles. In 1998, McCluskey founded the UK pop group Atomic Kitten. Their song 'Whole Again', co-written by McCluskey, was his first UK No.1.
24 Jun 1957
American musician Jeff Cease, guitarist with The Black Crowes who had the 1991 hit single 'Hard To Handle' and the 1992 US No.1 & UK No.2 album The Southern Harmony And Musical Companion. The band have sold more than 30 million albums.
24 Jun 1957
Terence Wilson, (Astro), vocals, with UB40, who had the 1983 UK No.1 & 1988 US No.1 single 'Red Red Wine' and over 30 other top 40 hits.
24 Jun 1949
John Illsley, English musician, best known as bass guitarist of the rock band
Dire Straits
who had the 1985 US No.1 single 'Money For Nothing' the 1986 UK No.2 single 'Walk Of Life' and the 1985 world wide No.1 album Brothers In Arms. Illsley owns a local pub, the 'East End Arms', between Lymington and Beaulieu, which has been listed by critics as one of the "Fifty Best Pubs Around Britain".
24 Jun 1947
Mick Fleetwood, drummer and co-founder of the rock band
Fleetwood Mac
who had the 1968 UK No.1 hit 'Albatross' and the hits 'Man of the World' and 'Oh Well. In 1977 they scored the US No.1 single 'Dreams' taken from their worldwide No.1 album
Rumours
which spent 31 weeks on the US chart.
24 Jun 1945
English singer, songwriter Colin Blunstone who with The Zombies had four US hits, 'She's Not There', 'Tell Her No', 'She's Coming Home', and 'Time of the Season'. His solo hits include 'Say You Don't Mind', 'I Don't Believe in Miracles' and 'What Becomes Of The Broken Hearted'.
24 Jun 1944
Arthur Brown, English rock singer and songwriter best known for his flamboyant theatrical performances. He had the 1968 UK No.1 and US No.12 single 'Fire', with The Crazy World of Arthur Brown.
24 Jun 1944
Charlie Whitney, guitarist and a founder member of the rock bands Family, Streetwalkers and Axis Point. Family, scored the 1971 UK No.4 single 'In My Own Time' and the 1973 single 'My Friend The Sun'.
24 Jun 1944
Chris Wood, English musician, most known as a founding member of the English rock band Traffic who had the 1967 UK No.2 single 'Hole In My Shoe'. He also worked with
Jimi Hendrix
in 1968, appearing on Electric Ladyland,
Free
and
Small Faces
. Wood died of pneumonia on 12th July 1983.
24 Jun 1944
English rock guitarist
Jeff Beck
. He replaced
Eric Clapton
in the Yardbirds. As a solo artist, he released the 1967 single 'Hi-Ho Silver Lining', before forming The Jeff Beck Group, which featured Rod Stewart. His 1975 album Blow By Blow was produced by George Martin and set a new standard of jazz-rock fusion music. Beck had previously formed Beck, Bogart and Appice with Tim Bogert and Carmine Appice, and later recorded with The Honeydrippers, (alongside
Jimmy Page
, Robert Plant and Nile Rodgers), who had the 1984 US No.3 single Sea Of Love. Beck died on 10 January 2023 from a bacterial meningitis infection at a hospital near Riverhall, England, he was 78 years old.