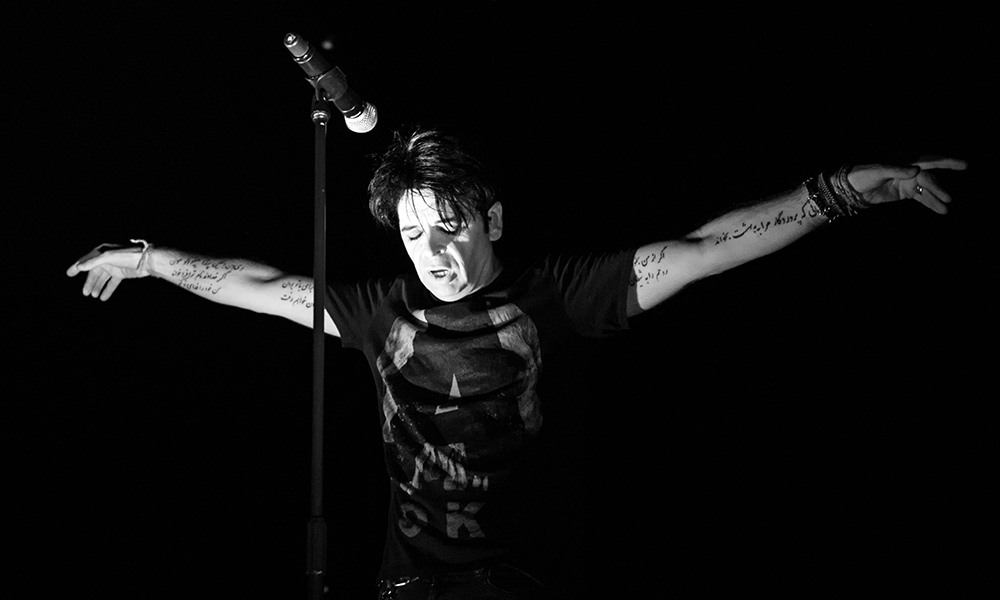 1. Born Gary Anthony James Webb in March 1958.
2. An aspiring punk rocker, he formed his first proper band in early 1977 called Riot, which quickly changed to Heroin, closely followed by, for their third and final gig with Webb as a member, Stiletto.
3. Joined punk group, The Lasers, in the summer of 1977, championing a change of name to Tubeway Army, inspired by stories of roaming groups of thugs on the London Underground who would jump on a carriage at one station, relieve the terrified commuters of their money, then leg it at the next station.
4. Adopted a few stage names, notably Valerian, for early Tubeway Army gigs and their first single, intending it to sound 'spacey and mysterious' (actually a flowering herb plant and a Roman emperor).
5. Worked in WHSmiths in a warehouse right up until the day Tubeway Army's first single, "That's Too Bad", was released in 1978 on the fledgling Beggars Banquet label.
6. Numan had by now adopted the stage name "Gary Numan", selecting the new surname while leafing through a copy of The Yellow Pages in the Earl's Court offices of Beggars Banquet. He chanced upon a plumber called 'Neumann', so, possibly inspired by the electronic krautrock band NEU! (with electronica a direction he was increasingly fascinated by), he dropped an 'e' and an 'n' and became Numan.
7. He later said he liked the dual meaning – "Numan – New man" – and liked the quirky spelling as it emulated, to a small degree, the spelling of one of his early music idols, Marc Bolan (Marc with a 'c', not Mark with a 'k').
8. Sang the vocals on the song accompanying the ad for Lee Cooper jeans, "Don't be a Dummy", but refused to sing vocals on the single when the ad became a success.
9. "Down in the Park" from the album the second album, 'Replicas', was released as a traditional 7" single early 1979, with a limited number on 12" (a format still relatively uncommon in the UK).
10. It marked a change in direction, helped by the fact that whilst the songs he'd written were still punk-orientated, the band before in a recording session had left a synthesiser in the studio set on the biggest, phatest, bone-shaking analogue setting. Hearing the menace and resonance that could be achieved with the press of one key, rather than with guitars, Numan changed the whole tone of the album.
11. Second single from the album, "Are 'friends' electric?" took seven weeks to reach the Number 1 spot in the UK. A limited edition on picture disc became an early collector's item.
12. It's half sci-fi story (the robotic 'friends' in the hallway), half dig at an ex-girlfriend during the spoken sequences, "So now I'm alone…"
13. On the cover of 'Replicas', in Numan's non-symmetrical reflection in the window, tucked away in the bottom right-hand corner, outside The Park, is a man in a grey hat and trench coat. This is based on a ghost that Numan and long-time bassist and ally, Paul Gardiner, saw at a Piccadilly Underground Station.
14. When Beggars Banquet's coffers swelled with money from the unexpected hits "Are 'friends' electric?" and the global follow-up success of "Cars", BB execs asked him what he'd like as 'thank-you' gift. He facetiously asked for a Corvette Stingray. They asked, "What colour?" It features prominently in the video for the 1980 hit single, "I Die:You Die".
15. Numan retired from touring in 1981, claiming that he didn't enjoy the experience as much as he thought he would, performing three final "farewell" sold-out concerts at Wembley Arena in April 1981.
16. Following Numan's abortive farewell, he's performed well over 600 times, commencing with a US mini-tour in 1982, and returning to the UK for "The Warriors Tour" in 1983. He's toured or performed pretty much every year since.
17. Numan's famous round the world flight of 1982 is generally perceived as a failure, with the general belief being that he experienced significant and regular crashes with the whole project ultimately abandoned. Whilst not without incident, and remember he was a co-pilot, they did succeed in the project and flight was completed.
18. Regardless of this perception that he couldn't fly, Numan became a very successful and much sought after pilot for aerial shows and wartime recreations in the mid-1980s where his plane was decorated in the style of a Japanese fighter plane.
19. Fiercely patriotic (for example, while his contemporaries were namechecking Bowie, Kraftwerk and Ultravox!, Numan cited Elgar's "Land of Hope and Glory" as his favourite song in a music magazine profile), he decamped to LA in 2012 where he continues to write and produce and is name-checked and sought out by modern artists and producers, finally recognised as a true innovator.
20. Gary Numan is the ever-present and strangely reassuring spectre that hangs over Martin Downham's novel, Remind Me To Smile – The Life and Times of a Teenage Numanoid.
We have a book you might enjoy Remind Me to Smile. This autobiography, by Gary Numan fan Martin Downham, is a unique brand of observational humour and is packed full of references to a time when Fine Fare, Betamax and Kenny Everett were all regular household names and Gary Numan was at the forefront of the synth revolution.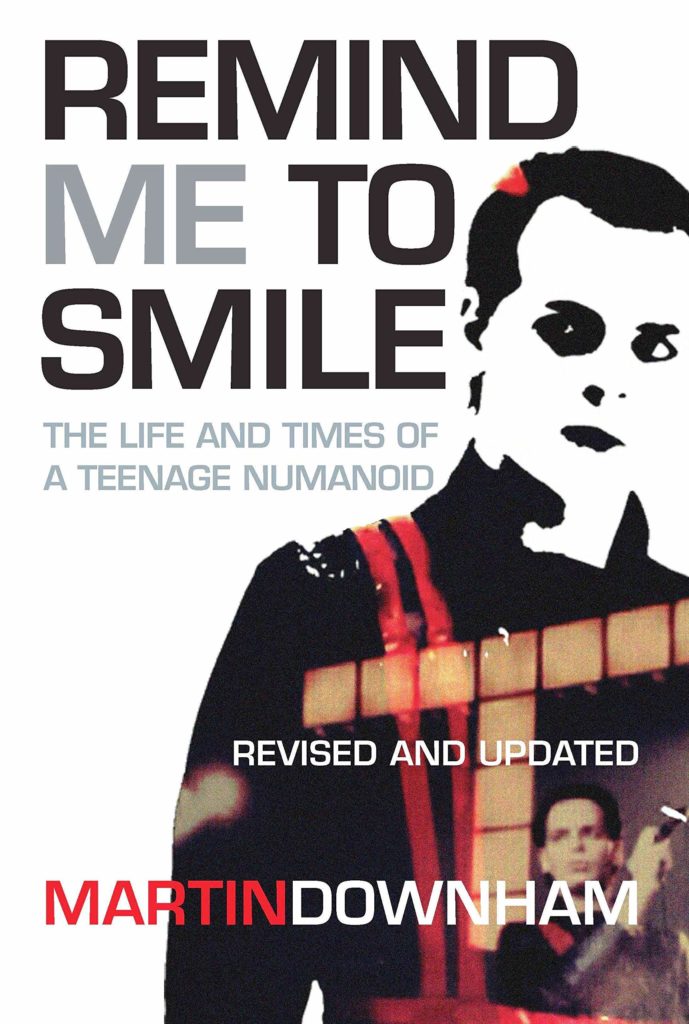 Important Dates In The Life Of Gary Numan:
28 Apr 2002
Sugababes scored their first UK No.1 single with 'Freak Like Me.' The song was originally by American Adina Howard (1995) and was mixed with the synth line from Gary Numan's 1979 hit 'Are 'Friends' Electric?'.
9 Aug 1986
250 Gary Numan fans picketed BBC
Radio 1
in London, demanding more airtime for their favourite pop star.
18 Sep 1981
Gary Numan took off on a round the world trip in a single engine Cessna plane. The attempt ended after he was forced to land in India, where local police arrested him.
14 Apr 1980
Gary Numan released 'The Touring Principle', the first long-form rock video to be made commercially available in the UK.
22 Sep 1979
Gary Numan had his second and final UK No.1 single with 'Cars'. Also on this day Gary Numan went to No.1 on the UK album chart with 'The Pleasure Principle.'
21 Jul 1979
Tubeway Army scored their first UK No.1 album with 'Replicas'. The band led by lead singer Gary Numan were the first band of the post-punk era to have a synthesizer-based hit, with their single 'Are 'Friends' Electric?'
30 Jun 1979
Tubeway Army started a four-week run at No.1 on the UK singles chart with 'Are 'Friends' Electric'. The song by Gary Numan was the first electronic/synthesizer-based record to become a hit in the post-punk era.