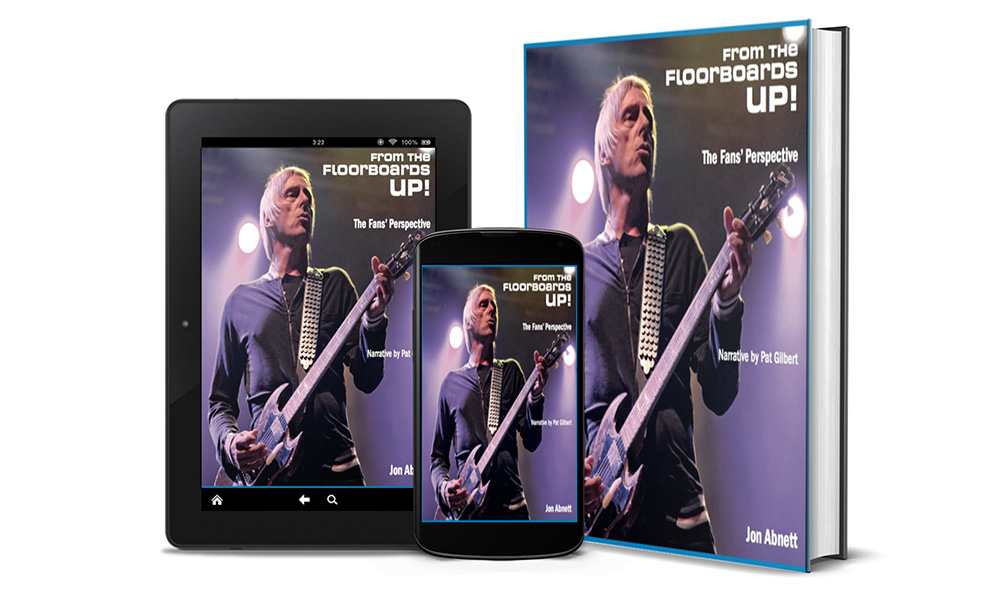 From the Floorboards Up! A unique fans' perspective photographic book following the icon that is Paul Weller.
"A splendid photographic feast for all followers of Paul Weller." Gigslutz
All the photos in this new book are from live events in the UK and overseas, taken from 1990 to 2019. Containing many unseen shots all taken by the fans! It's a very unique book, with narrative by Pat Gilbert (MOJO), interviews with fans and reflections from some bands lucky enough to have supported Paul on tour during those 30 years.
Nearly 30 years as a journalist, author, broadcaster and one-time MOJO editor have taken Pat Gilbert on an often surreal journey, spiriting him from Paul McCartney's secret hideaway in Long Island to Island label boss Chris Blackwell's retreat at Golden Eye in Jamaica; from a spot on Sex Pistol Steve Jones' LA radio show and a visit to Dubai with Paul Weller, to an animal rights protest with Chrissie Hynde in Central Park and a visit to Pentonville Prison in the company of Billy Bragg.
460 pages
Full colour
Hardback £19.99 ($25.99)
Publication date: November 2021