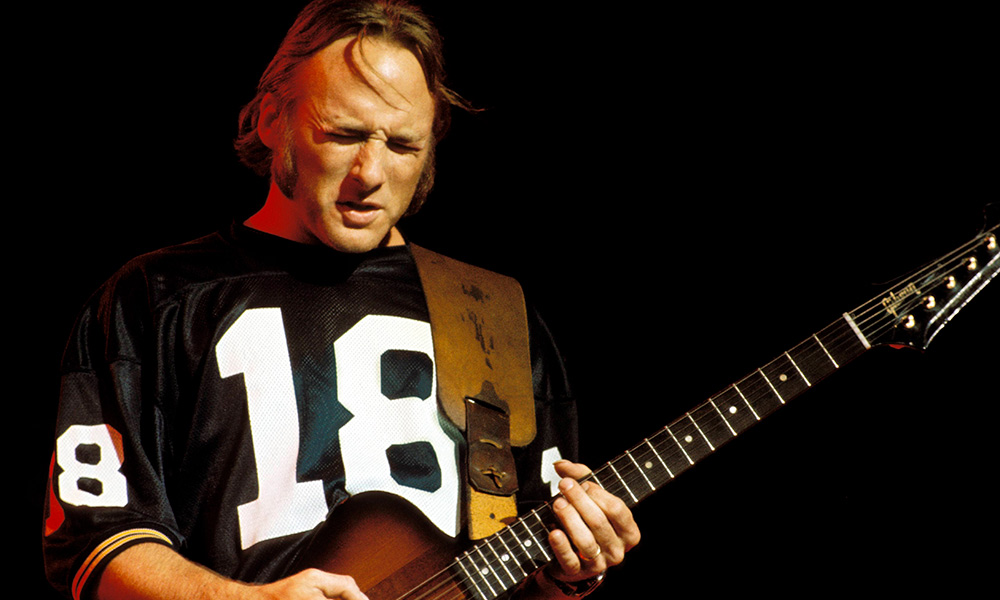 Until recently Stephen Stills was one of the last remaining music legends from the rock era without a biography. Music writer and long-time fan, David Roberts, thought that he deserved one, so he set about documenting the Texas born musician's career while the long wait continues for Still's autobiography: The result was Change Partners, published by This Day in Music Books.
In a career spanning seven decades, Stills has played with all the greats. His profile sky-rocketed when Crosby, Stills & Nash played only their second gig together at Woodstock in 1969. With the addition of Neil Young, the band would go on to play the first rock stadium tour in 1974. The only person to have been inducted twice in one night into The Rock and Roll Hall of Fame, Stills' most recent recordings and live performances have seen a return to his roots with blues/rock trio The Rides.
Although born in Dallas, in 1945, the Stills family tree was rooted firmly in Louisiana. His early years spent traveling with a family which based themselves in Florida and Costa Rica helped develop an understanding of a wide mix of music genres that would serve him well. In his late teens his music education was further expanded by watching, learning and playing in the NYC Greenwich Village music scene.
When his travels took him to Canada, then California, it was the partnership with Neil Young in Buffalo Springfield that gave him his first major break. The Springfield were doing fine as an underground band with a loyal following on the West Coast, but it was his anthemic hit single 'For What It's Worth' that broke the band nationally.
When personality clashes made it impossible for the Springfield to develop further, he teamed up with David Crosby who had been unceremoniously fired by The Byrds. When the two poached a disillusioned Graham Nash from British popstars The Hollies they soon found a sound and a vibe that would be imitated for decades afterwards. The Crosby, Stills & Nash debut was a personal triumph for Stills, who wrote and arranged most songs and played virtually every instrument on the album. By the summer of 1969 they were the darlings of the US music industry succeeding with that clever knack of being both critically acclaimed and popular at the same time. When Neil Young joined, a darker edge to the music produced Déjà vu a barnstorming release the four together would never eclipse.
Seeking to maintain control of the quartet was something beyond even the workaholic Stills so he moved to London to record solo, albeit with exciting guest contributions in the studio from Eric Clapton, Jimi Hendrix and Ringo Starr, from whom he bought his Elizabethan manor house in the Surrey countryside. Tracks like 'Love The One You're With' and 'Change Partners' further enhanced his reputation until Stills diverted from the big arrangements on his two eponymous solo albums and formed a band made up of some of America's finest musicians. Manassas, featuring Chris Hillman, Paul Harris, Joe LaLa, Calvin "Fuzzy" Samuels, Al Perkins and Dallas Taylor, produced what many Stills fans reckon to be his best work. The Manassas double LP was four sides of rock, blues and what most would describe as Americana today. Creatively, Stills had reached his peak by the early 1970s.
When returning to the CSN&Y or CSN mother ship, Stills enjoyed and suffered all the pitfalls of the rock and roll lifestyle. During the mid-70s the four of them together were one of the biggest live draws on the planet. As a great songwriter Stills powers had diminished by the 80s although his guitar playing continued to improve and amaze. Famous fallouts and reunions continued until it seemed that Crosby, Stills, Nash and sometimes, Young, really had reached the end of the road in 2016. The latest fall-out this time seemed to involve everyone except Stills who by this time was enjoying himself performing and recording with a new trio. "The blues band of my dreams" was how he described The Rides. The band featured old friend Barry Goldberg and a young blues guitarist with an already big reputation, Kenny Wayne Shepherd.
Stephen's live performances are limited these days. There is one event, however, that demands everyone's attention. The 6th Annual Light Up the Blues benefit concert hosted by its creators and organizers Stephen Stills and his wife Kristen was unsurprisingly postponed in the Spring of 2020 and rescheduled for April 10th 2021. Kirsten and Stephen's son Henry was diagnosed with Asperger's Syndrome from an early age and Kirsten became a prominent campaigner on behalf of autism science. The LA concert, to benefit and raise awareness of the non-profit organisation Autism Speaks, is due to feature, in addition to Stephen, performers including Jack Black, Neil Young, Willie Nelson and Stills family members Chris and Oliver.