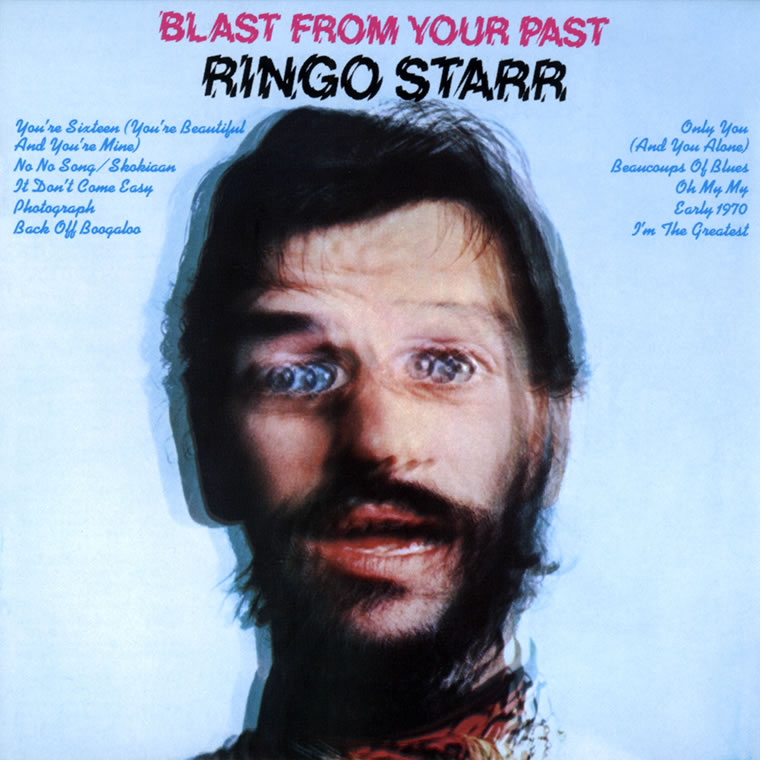 On 22nd August 1968, Ringo Starr quit The Beatles during the White Album sessions when the constant bickering and tension became too much for him. The news of Ringo's departure was kept secret, and he rejoined the sessions on September 3rd. After Ringo walked out, the remaining Beatles recorded 'Back In the USSR', with Paul on drums and John playing bass.
It must be hard being Ringo Starr. When you think, he's best remembered for his eight short years with The Beatles, he's done so much since then, but that's all anybody wants to talk about.
We all know and love his dulcet tones on The Beatles songs "With a Little Help from My Friends", "Yellow Submarine" and "Octopus's Garden". We sort of put up with knowing they're the naff tracks on the albums, but it's Ringo!
Starr has described himself as "your basic offbeat drummer with funny fills", technically limited by being a left-handed person playing a right-handed kit. He's being modest; Ringo is a great drummer, his playing was an integral ingredient that made up The Beatles' sound. From the early pop songs to the psychedelic and ground breaking period, Ringo would always inject his own personality and playing to the tracks. Listen for yourself to "Strawberry Fields" or "Rain" while the reluctant drum solo he delivered on Abbey Road is perfect.
Phil Collins, who was himself influenced by Starr, said; "Ringo is vastly underrated. The drum fills on the song "A Day in the Life" are very complex things. You could take a great drummer today and say, 'I want it like that.' He wouldn't know what to do." In 2011, Starr was picked as the fifth-best drummer of all-time by Rolling Stone readers, behind drummers such as John Bonham and Keith Moon.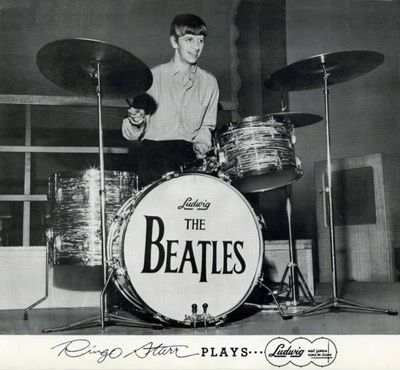 After the announcement of the break-up of The Beatles on 10 April 1970, Starr released two solo albums before the end of that year. Sentimental Journey featured Starr's renditions of many pre-rock standards and included the arranger talents of Quincy Jones, Maurice Gibb, George Martin and Paul McCartney, among others. His next album, Beaucoups of Blues, put Starr in a country context. He scored hit singles with "It Don't Come Easy" (1971) (US No.4) and "Back Off Boogaloo" (1972) (US No.9), the latter of which was his biggest UK hit, peaking at No.2. He achieved two No.1 hits in the US, with "Photograph" (co-written with George Harrison) and "You're Sixteen."
Starr has also fronted his All-Starr band since 1990, touring the US to sold-out crowds. The All-Starr band have included some great players: Joe Walsh, Dr. John, Billy Preston, The Band's Levon Helm and Rick Danko, Nils Lofgren, Clarence Clemons, Peter Frampton, Edgar Winter, Todd Rundgren, Dave Edmunds, Timothy B. Schmit, (The Eagles), and Jim Keltner.
He was the voice behind the Children's TV series Thomas The Tank Engine, and he appeared in a Pizza Hut commercial. Starr also had a mad moment when in 2008, when he posted a video on his website stating that he would not be signing autographs after 20 October 2008. He stated that he was too busy and that anything after that date sent to any address will not be signed. He also upset the people of Liverpool after saying he missed nothing about his home city.
Anyway Richard Starkey, we are so pleased you decided to join John, Paul and George, all those years ago. Between you, you changed the face of popular culture as we know it, but you don't need me to tell you that. And you were the best actor in The Beatles!
Ringo we still love you.
We have a book! The Beatles – I Was There which contains over 400 eyewitness accounts from fans who saw The Beatles live in concert. Available in print and all digital formats.