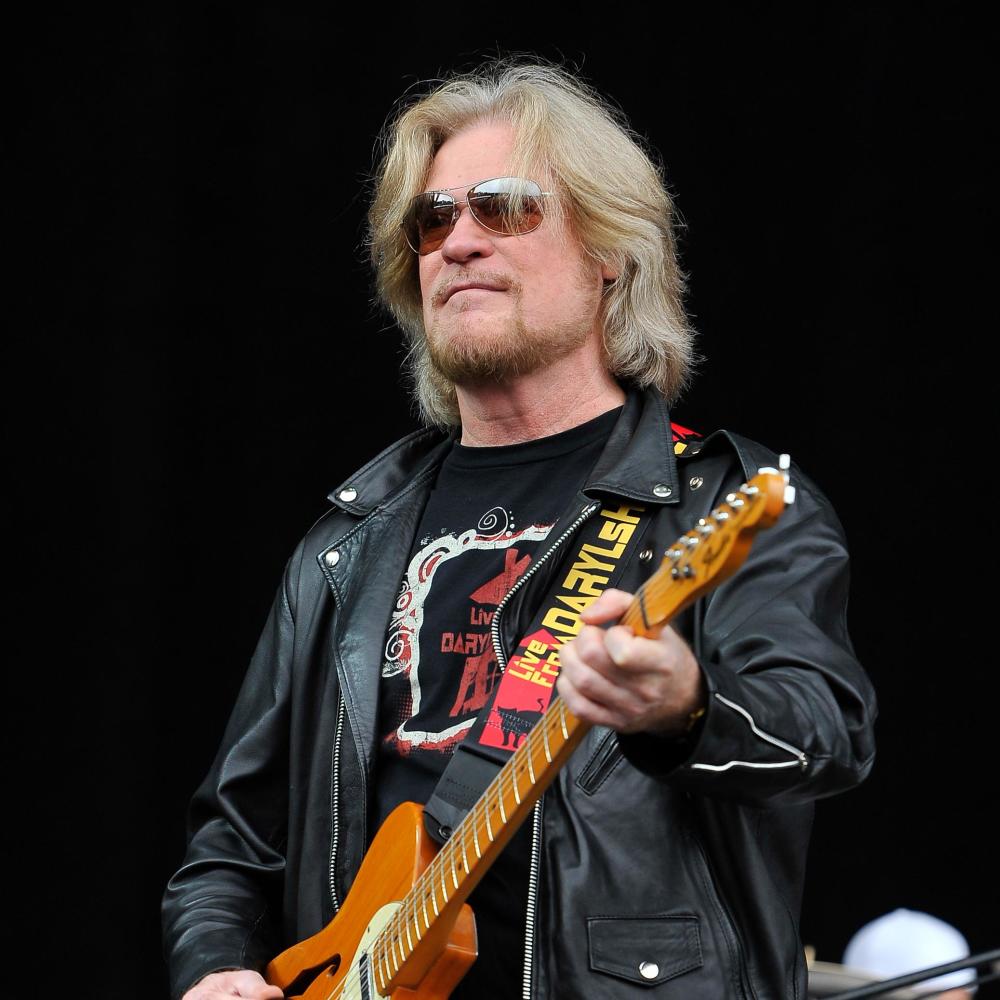 If you've never seen Live from Daryl's House then you're missing out! The show started in 2007 and features Daryl Hall performing with his band and various guest artists at his home in Millerton, New York. Part of the magic of these videos is the imperfection, the spontaneity of the musicians and Daryl Hall – what a talent.
So many great artists have appeared on the show it was difficult to pick just 10. But we have so take a look and enjoy. To see Kenny Loggins showing the band how to play "Footloose" is worth seeing!
Kenny Logins – Footloose. From the 1984 film of the same name – Loggins played guitar for the New Improved Electric Prunes in 1969 before writing songs for the Nitty Gritty Dirt Band.
Joe Walsh – Life's Been Good. From Walsh's 1978 album But Seriously, Folks… Walsh did own a Maseratti, he often rode in limousines and he does have an office with gold records on the wall.
Todd Rundgren – I Saw the Light. Rundgren began his professional career in the mid 1960s in the psychedelic band Nazz. His notable production credits include Meat Loaf's Bat Out of Hell.
Cee Lo Green – Fuck You. In an interview with NME, Green said that the song was also about the music industry itself. The version played on US radio, is called "Forget You", while the UK radio edit is entitled "FU"
Billy Gibbons – Sharp Dressed Man. Lifted as a single from their 1983 album Eliminator, the ZZ Top guitarist began his career in the Moving Sidewalks, who opened a handful of dates for the Jimi Hendrix Experience.
Darius Rucker – Wagon Wheel. The song was co-written by Bob Dylan and Ketch Secor of Old Crow Medicine Show. Dylan recorded the chorus in 1973; Secor added verses 25 years later.
The O'Jays – Love Train. Released in 1972, "Love Train" reached number one on both the R&B Singles and the Billboard Hot 100.
Diane Birch – Nothing But A Miracle. American singer-songwriter Diane Birch had a job in 2006 playing piano at the Beverly Hills Hotel. During this period Prince heard her perform and invited her to join him at his home for a music session with his band.
Shelby Lynne – Leavin. From her 1999 album I Am Shelby Lynne the song gave the American singer and songwriter her first career Grammy award as Best New Artist of 2000.
Daryl Hall – Everytime You Go Away. First recorded in 1980 by Hall & Oates but was not released as a single. The song became an international hit, under slightly different spelling, when covered by English singer Paul Young in 1985.