April 28th: The Biggest Music Headlines
Scroll down the page to see all the music headlines, stories and events for April 28 throughout music history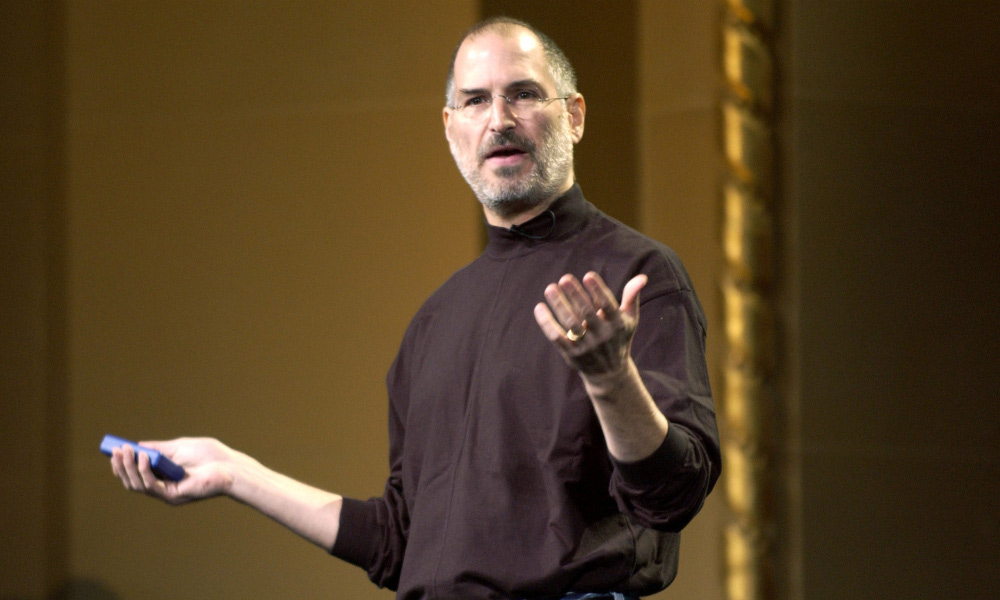 Apple Launches iTunes Store, Revolutionizing The Music Business
On this day in music, April 28, 2003, US technology company Apple Inc. broke new ground in the music industry by launching the iTunes Store, the first legally authorized download platform for buying music. The store was established after the company reached an agreement with all five major record companies to market their catalogs. By February 2010, the iTunes Store was the largest music vendor in the world.
In 2013, singer Emeli Sandé broke the UK chart record for a debut album when Our Version Of Events notched up its 63rd consecutive week in the Top 10. The record had previously been held by The Beatles with their 1963 debut, Please Please Me.
In 2020, R&B singer Bobby Lewis died at the age of 95. The Indianapolis-born artist scored one of the biggest hits of the 1960s with "Tossin' and Turnin,'" which spent seven weeks atop Billboard's Hot 100 in 1961.
In 2002, British female vocal trio Sugababes scored their first of six UK No.1 singles with "Freak Like Me." The track was a remake of singer Adina Howard's 1995 US hit but was distinguished by its repurposing of the synth hook from Gary Numan & Tubeway Army's 1979 smash, "Are 'Friends' Electric?."
In 1973, Pink Floyd's eighth album, Dark Side Of The Moon, rose to the summit of the US albums chart six weeks after its release. The iconic LP only spent a week at the top – it was supplanted by Elvis Presley's Aloha From Hawaii Via Satellite – but went on to notch up an unparalleled 741 weeks on the Billboard chart.
In 1969, Chicago Transit Authority released their self-titled platinum-selling debut album which earned them a Grammy nomination for Best New Artist. The seven-member ensemble shortened their name to Chicago for their next album, after they faced possible legal action by a same-named mass-transit operator in the Windy City.
Looking for more things that happened on this day in music?
Keep scrolling for all of the headlines for April 28.
BORN ON APRIL 28:
1945: John Wolters (Dr. Hook)
1952: Chuck Leavell (The Allman Brothers Band)
1953: Kim Gordon (Sonic Youth)
1955: Eddie Jobson (Roxy Music)
1960: Phil King (Lush)
1968: Howard Donald (Take That)
1969: Mica Paris
1973: Bigg Gipp (Goodie Mob)
1993: Tom Ogden (Blossoms)
Looking for more artists born on this day?
Keep scrolling for all of our April 28 birthdays.
---
What to find another day?
---
April 28th
28 Apr 2023
Canadian guitarist and vocalist Tim Bachman died age 71 after battling cancer. He was best known as a member of Bachman–Turner Overdrive (BTO) and scored the 1974 US No.1 hit 'You Ain't Seen Nothing Yet'. Bachman was one of the four founding members of BTO, a group that have sold nearly 30 million albums worldwide and also featured his brothers Randy (guitar/vocals) and Robbie (drums).
28 Apr 2020
American rock and roll and rhythm and blues singer Bobby Lewis died aged 95. He is best known for his 1961 hit singles 'Tossin' and Turnin'' (number 1 for seven weeks on the Billboard chart in the summer of 1961) and 'One Track Mind'.
28 Apr 2015
Jack Ely died at the age of 71 after a long illness. The Kingman singer's hit 'Louie Louie' reached the top of the charts in 1963 and sparked an FBI investigation into whether or not its lyrics were obscene.
28 Apr 2014
Scorpions drummer James Kottak was sentenced to one month in jail in Dubai for offensive behaviour after an incident at Dubai airport on 3 April of this year. He was convicted of insulting Islam, raising his middle finger and being under the influence of alcohol.
28 Apr 2014
Paul Simon
and his wife Edie Brickell appeared in court after being arrested over a domestic dispute. The arrest came after a caller from the singers' home phoned the emergency services and then hung up. Simon told a Superior Court judge in Norwalk, Connecticut, he had a rare argument with his wife on Saturday night at their home and they were now fine.
28 Apr 2013
Emeli Sande set a new record for the most consecutive weeks on the UK's Official Album Chart top 10 of any debut album. 'Our Version Of Events' was released in February 2012 and went on to become the biggest selling album that year. The album hadn't dropped out of the top 10 since its release and had been in the UK's Official Album Chart for 63 weeks. The 26-year-old singer had overtaken
The Beatles
who previously held the record.
28 Apr 2009
A TV commercial for insurance featuring Iggy Pop was ruled as misleading by the Advertising Standards Authority. In the advert, the singer was seen exclaiming that he had an insurance policy with Swiftcover but the company did not cover musicians at the time of the ad being shown. Swiftcover had since started to offer policies to musicians, and stated that Mr Pop would continue to endorse the company.
28 Apr 2008
Scott Weiland singer with The Stone Temple Pilots was sentenced to 192 hours in county jail for his November 2007 drink driving offence. He was also fined $2000, required to complete an 18-month alcohol programme and was placed on probation for four years.
28 Apr 2006
ABBA
star Bjorn Ulvaeus was accused of avoiding paying 87m Swedish kronor (£6.5m) in taxes on the band's hit songs and musicals. The Swedish government was demanding he repaid the money. Abba sold over 370 million records and he also co-wrote the musical Mamma Mia.
28 Apr 2003
Apple launched the iTunes store, the first widely successful legal music download service. Available only to Mac users, the store let US-based customers download the music they wanted for just 99 cents per song, without subscription fees. Apple also offered groundbreaking personal use rights, including burning songs onto an unlimited number of CDs for personal use and playing songs on up to three Macintosh computers.
28 Apr 2002
Sugababes scored their first UK No.1 single with 'Freak Like Me.' The song was originally by American Adina Howard (1995) and was mixed with the synth line from Gary Numan's 1979 hit 'Are 'Friends' Electric?'.
28 Apr 2000
A blaze swept through
James Brown
Enterprises, the office that co-ordinate the superstar's tours. Nobody was injured, but memorabilia and live tapes were destroyed in the blaze. An employee was later arrested charged with arson.
28 Apr 2000
Paul Atkinson was jailed for three years after being found guilty of stealing more than £25,000 from
Rolling Stone
Charlie Watts. Atkinson had been the manager of an Arabian stud farm owned by Watts.
28 Apr 1999
The tour bus carrying The Clint Boon Experience was involved in a near fatal accident when it was involved in a crash outside Glasgow. Members of the band had to be airlifted to hospital.
28 Apr 1999
Tom Petty
& The Heartbreakers, received a star on the Hollywood Walk of Fame.
28 Apr 1998
Before These Crowded Streets by the Dave Matthews Band debuted at No.1 on the US albums chart, ending the Titanic soundtrack's 16-week run at the top. Fans got a glimpse of the band's darker side with the moody lead single, 'Don't Drink The Water.'
28 Apr 1990
Guns N' Roses leader Axl Rose married Erin Everly, daughter of The Everly Brothers Don at Cupid's Wedding Chapel in Las Vegas. They divorced in January 1991 after a stormy nine months of marriage.
28 Apr 1982
The California State Assembly consumer-protection-committee heard testimony from "experts" who claimed that when '
Stairway To Heaven
' was played backward, contained the words: "I sing because I live with Satan. The Lord turns me off, there's no escaping it. Here's to my sweet Satan, whose power is Satan. He will give you 666. I live for Satan."
28 Apr 1981
Former
T. Rex
member Steve Currie was killed in a car crash returning to his home near Vale de Parra, Algarve, Portugal, he was 33 years old. Joined T. Rex (recently renamed from Tyrannosaurus Rex) as bass guitarist in late 1970, also worked as a session player, played on 'Motorbikin' by Chris Spedding.
28 Apr 1980
Marshall Tucker Band bass player Tommy Caldwell died of injuries from a car accident aged 30 in his hometown of Spartanburg, South Carolina. Caldwell was the original frontman for the Marshall Tucker Band between 1973 and 1980.
28 Apr 1979
Taken from the band's third studio album, Parallel Lines,
Blondie
's 'Heart Of Glass' was at No.1 on the US chart, the first of their four chart-toppers in the US. Debbie Harry and Chris Stein wrote an early version of 'Heart of Glass', called 'Once I Had a Love', in 1974–75. This original version was inspired by The Hues Corporation's hit disco song 'Rock the Boat'.
28 Apr 1978
The movie FM, about a radio station with a motley collection of DJs was released in the US. Linda Ronstadt, Jimmy Buffett and REO Speedwagon all appeared in the film. The theme song from the movie Steely Dan's 'FM (No Static at All)' won engineers Al Schmitt and Roger Nichols the 1979 Grammy Award for Best Engineered Recording.
28 Apr 1976
Bruce Springsteen
and the E Street Band appeared at the Grand Ole Opry at the Opryland USA theme park in Nashville, the first time a rock band has played the Opry since The Byrds in 1968.
28 Apr 1973
David Bowie
released 'Starman' as a single in the UK, which became his first hit since 1969's '
Space Oddity
' three years before. The song was a late addition to the album The Rise And Fall Of
Ziggy Stardust
And The Spiders From Mars included at the insistence of RCA's Dennis Katz, who heard a demo and loved the track, believing it would make a great single. The lyrics describe
Ziggy Stardust
bringing a message of hope to Earth's youth through the radio, salvation by an alien 'Starman'.
28 Apr 1973
Pink Floyd
's
The Dark Side Of The Moon
went to No.1 in the US. The album went on to enjoy a record-breaking 741 discontinuous weeks on the Billboard chart, and has now sold over 45 million copies world-wide. After moving to the Billboard Top Pop Catalog Chart, the album notched up a further 759 weeks there, and had reached a total of over 1,500 weeks on the combined charts by May 2006.
28 Apr 1969
The self-titled, debut album by Chicago Transit Authority was released. For their next album, the group shorten their name to Chicago. The group was later nominated for a Grammy Award for Best New Artist of the Year and the album stayed on the Billboard 200 for 171 weeks, beating the previous record for a rock album's longevity of 155 weeks.
28 Apr 1968
The Broadway musical Hair opened at the Biltmore Theatre in New York City. The show featured the songs 'Aquarius / Let the Sunshine In', 'Good Morning Starshine' and the title song. The production ran for 1,729 performances, finally closing on July 1st, 1972.
28 Apr 1964
The Beatles
recorded the TV special 'Around The Beatles' at Wembley studios England. As well as performing songs they played Act V Scene 1 of Shakespeare's 'A Midsummer Nights Dream' with John playing the female role of Thisbe, Paul as Pyramus, George as Moonshine and Ringo as Lion. Paul later named his cat Thisbe.
Born on this day in music
28 Apr 1993
Tom Ogden, English singer and guitarist best known as the frontman of the indie pop band Blossoms. Their the self-titled debut studio album peaked at No.1 on the UK chart in Aug 2016.
28 Apr 1973
Bigg Gipp (born Cameron Gipp), US rapper, member of Goodie Mob, features on the US No.1 single 'Grillz' by Nelly with Ali & Paul Wall.
28 Apr 1969
English singer, Mica Paris, who had the 1988 UK No.7 single, 'My One Temptation'.
28 Apr 1968
Daisy Berkowitz, with American rock band Marilyn Manson who had the 1998 US No.1 album, Mechanical Animals.
28 Apr 1968
Howard Donald,
Take That
(1995 UK No.1 single 'Back For Good' and seven other UK No.1 singles, 1993 UK No.1 album 'Everything Changes spent 78 weeks on the UK chart). Re-formed without Robbie Williams in 2006 for a sold-out European tour. Topped the UK singles and album charts simultaneously for the first time in their career when the single 'Patience' and album 'Beautiful World' both reached No.1 in Dec 2006.
28 Apr 1960
English musician Phil King, best known for being the bassist of Lush. Since 2007, he has been the touring bass player for The Jesus and Mary Chain.
28 Apr 1955
Eddie Jobson, English keyboardist and violinist noted for his use of synthesizers who with Curved Air had the 1971 UK No.4 single 'Back Street Luv'. Jobson has also worked with Roxy Music, Jethro Tull and
Frank Zappa
.
28 Apr 1953
Kim Gordon, bassist, artist, record producer, video director and actress. She has sung and played bass and guitar in the alternative rock band Sonic Youth, and in Free Kitten.
28 Apr 1952
28 Apr 1945
John Wolters, drums, Dr Hook, (1972 UK No.2 and US No.5 single 'Sylvia's Mother').
28 Apr 1943
American soul singer The Fantastic Johnny C, (Johnny Corley), best known for his 1967 top ten hit 'Boogaloo Down Broadway'.