June 17th: The Biggest Music Headlines
Scroll down the page to see all the music headlines, stories and events for June 17 throughout music history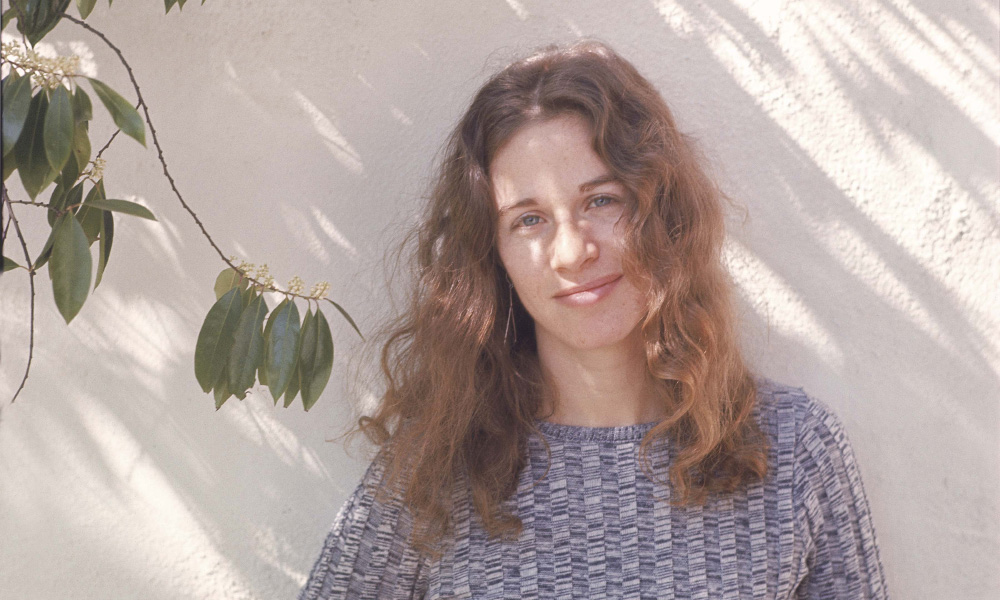 Carole King's 'Tapestry' Tops the US Album Chart
On this day in music, June 17, 1971, singer-songwriter Carole King began a record-breaking 15-week run at the top of the US album charts with Tapestry. The hugely influential album, which remained on the Billboard 200 for nearly six years, marked a significant shift for King, who spent the first decade of her career behind the scenes as a songwriter for other artists. One of the best-selling albums of all time, Tapestry featured the chart-topping lead singles "It's Too Late" and "I Feel the Earth Move," plus such enduring favorites as "You've Got a Friend" (a No.1 hit for James Taylor) and "Where You Lead." Long considered to be one of the greatest albums of all time, the multiple Grammy-winning LP was among the first 50 titles to be added to the National Recording Registry in 2003.
In 2022, thanks to an appearance in Netflix's Stranger Things, Kate Bush's 1985 single "Running Up That Hill" returned to the charts, hitting No.1 in the UK. The viral phenomenon, which peaked at No.3 in the US, also topped the charts in Australia, Switzerland, and New Zealand, among others, and was No.1 on Billboard's Global Hits chart. The song's success also broke several UK chart records – including the longest amount of time for a single to reach the top spot.
In 1978, "You're the One That I Want," a duet from the film Grease sung by John Travolta and Olivia Newton-John, began a nine-week run at the top of the UK pop chart, marking the longest stay at No.1 by any single that year. One of the best-selling singles of all time, worldwide, the song also hit No.1 in more than a dozen countries, including the US, Australia, and Israel.
In 1976, Blondie released their first single, "X Offender." The song, which led the New York City band's self-titled debut album, was originally titled "Sex Offender," but was changed at their label's insistence.
In 1978, with "Shadow Dancing," Andy Gibb made US chart history as the first solo artist to have his first three singles all reach No.1. The song followed the success of 1977's "I Just Want to Be Your Everything" and "(Love Is) Thicker Than Water."
Looking for more things that happened on this day in music?
Keep scrolling for all of the headlines for June 17.
BORN ON JUNE 17:
1946: Barry Manilow
1947: Gregg Rolie (Santana, Journey)
1957: Philip Chevron (The Pogues)
1958: Jello Biafra (Dead Kennedys)
1969: Kevin Thornton (Color Me Badd)
1987: Kendrick Lamar
Looking for more artists born on this day?
Keep scrolling for all of our June 17 birthdays.
---
What to find another day?
---
June 17th
17 Jun 2022
Kate Bush went to No.1 on the UK singles chart with 'Running Up That Hill.' Originally released in 1985, the song had enjoyed a new lease of life after featuring in the Netflix sci-fi show Stranger Things. With 44 years between her 1978 No.1 'Wuthering Heights' and 'Running Up That Hill' the singer claimed the record of the longest time taken for a single to reach the top of the charts, the longest-ever gap between No.1 singles in UK chart history and she became the oldest female artist to ever score a No.1 on the Official Singles Chart, beating fellow icon Cher who was 52 when her hit 'Believe' topped the charts in 1998.
17 Jun 2016
Prince Be one half of P.M. Dawn died of renal disease at the age of 46 at a New Jersey hospital. Their biggest hit was the early 90s hit 'Set Adrift on Memory Bliss' which reached No.1 on Billboard's Hot 100.
17 Jun 2012
Bruce Springsteen
played his longest show when he turned in a three-hour-and-48-minute, 32-song, set at the Estadio Santiago Bernabeu in Madrid. (This surpassed the previously longest show, Dec. 31, 1980 at the Nassau Coliseum, Long Island, New York, which clocked in at 3:43).
17 Jun 2011
A computer hacker who stole songs from Lady Gaga, Justin Timberlake, Leona Lewis, Kesha and
Mariah Carey
during 2009 and 2010 was sentenced to 18 months detention in Germany. A court heard how the teenager, who called himself DJ Stolen, earned more than 15,000 euros (£13,260) by breaking copyright laws and hacking personal information from a number of singers. The 18-year-old used software to steal unpublished songs and then offer them for sale on the internet. Anti-piracy teams in the UK and Germany noticed a growing number of pre-release tracks being leaked much earlier than normal. The teen was also ordered to have therapy for an addiction to the internet.
17 Jun 2009
60-year-old
Billy Joel
and his third wife, 27-year-old Katie Lee Joel announced that were splitting up after nearly five years of marriage. Joel's nine-year union with model Christie Brinkley ended in 1994. His nine-year marriage to Elizabeth Weber, for whom he wrote 'Just The Way You Are', ended in 1982. It's believed that Billy had a prenuptial agreement to protect the millions his many hits have earned.
17 Jun 2008
Welsh singer Duffy's single Mercy was named song of the year at the Mojo magazine awards held in London. Best breakthrough act went to The Last Shadow Puppets - the side project of Arctic Monkeys singer Alex Turner. Other acts honoured at the reader-voted Mojo Honours included
Led Zeppelin
, Paul Weller, the
Sex Pistols
and
Genesis
. Ska band the Specials were welcomed into the Mojo Hall of Fame and former
Creedence Clearwater Revival
frontman John Fogerty, won the inspiration award for his contribution to rock music.
17 Jun 2007
17 Jun 2005
Pete Doherty was thrown of a yacht after being found smoking crack cocaine. The Babyshambles singer had been invited onto the yacht with his girlfriend Kate Moss by Davinia Taylor, they were asked to leave the party and were dropped off in Porto Cervo.
17 Jun 1997
Fans rioted at an Ozzfest concert in Columbus Ohio, after
Ozzy Osbourne
couldn't perform due to throat problems. Angry fans broke windows, uprooted trees, and turned over a parked car.
17 Jun 1987
Florida real estate agent Vittoria Holman sued Motley Crue and their concert promoter for hearing loss allegedly incurred at a concert in December 1985. Holman and her daughter had front row seats less than 10 feet (3 meters) from the speakers. The case was settled out of court with the band's insurance company paying Holman over $30,000. (£18,200).
17 Jun 1979
Anita Ward was at No.1 on the UK singles chart with 'Ring My Bell'. The only hit for the gospel singer from Memphis, making her a One Hit Wonder.
17 Jun 1978
Andy Gibb became the first solo artist in the history of the US charts to have his first three releases reach No.1, when 'Shadow Dancing' hit the top of the chart. Spending seven weeks at No.1 it became the best selling single in the US in 1978.
17 Jun 1978
'You're The One That I Want' by John Travolta and Olivia Newton-John started a nine week run at No.1 on the UK singles chart. The song was from the film Grease.
17 Jun 1977
After Jimmy Helms pulled out of a gig at Shoreditch College, the members of the social committee decided to call upon famous local,
Elton John
who lived up the road and ask if he would perform. Elton did the gig for two bottles of wine.
17 Jun 1976
Ian Dury played his last gig with Kilburn and the High Roads before starting his solo career. The show at The Assembly Hall, Walthamstow also had The
Sex Pistols
and The Stranglers on the bill.
17 Jun 1976
Blondie
released their debut single 'X Offender'. Written by Gary Valentine and Debbie Harry, the title of the song was originally 'Sex Offender', written about an 18-year-old boy being arrested for having sex with his younger girlfriend. Debbie Harry changed the lyrics so that the song was about a prostitute being attracted to the police officer that had arrested her. Private Stock, the band's label insisted that the single be changed to 'X Offender' because they were nervous about the original title.
17 Jun 1973
Dolly Parton
recorded 'I Will Always Love You' in RCA's Studio "B" in Nashville. Written for her one-time partner and mentor, Porter Wagoner, (the two were splitting professionally at the time). The song was later a world-wide hit for
Whitney Houston
.
17 Jun 1972
Don McLean had his first UK No.1 single with 'Vincent.' The song was written about the 19th century artist Vincent Van Gogh. The song is played daily at the Van Gogh Museum in Amsterdam.
17 Jun 1972
The
Rolling Stones
album
Exile on Main Street
started a four-week run at the top of the US charts. The double album, regularly regarded as one of the band's best, features 'Rocks Off', 'Rip This Joint', 'Happy' and 'Tumbling Dice'.
17 Jun 1971
Carole King
went to No.1 on the US album chart with 'Tapestry' for the first of 15 consecutive weeks. The album contained 'It's Too Late', 'I Feel the Earth Move', 'Will You Love Me Tomorrow'' and 'You've Got a Friend'. The cover photograph taken at King's Laurel Canyon home shows her sitting in a window frame, holding a tapestry she hand-stitched herself, with her cat Telemachus at her feet.
17 Jun 1965
Working at Abbey Road studios in London
The Beatles
completed work on the new
Paul McCartney
song '
Yesterday
' with the overdubbing of an additional vocal track by McCartney and a string quartet. They also recorded 'Act Naturally' for Ringo's vocal contribution on the
Help!
album and the song 'Wait', in four takes. 'Wait' will not be included on Help!, it was included on the following LP,
Rubber Soul
.
17 Jun 1965
The Kinks
and the Moody Blues made their US concert debut at the Academy of Music in New York City.
17 Jun 1955
After a month of booking gigs in larger venues in Dallas and Houston, Colonel Tom Parker arranged a meeting with
Elvis Presley
's manager, Bob Neal, resulting in an agreement that saw the Colonel handle Presley's gigs and career strategy from now on.
17 Jun 1954
Guitarist Danny Cedrone died following a freak accident; 10 days after he had recorded the lead guitar break on 'Rock Around the Clock' with
Bill Haley
and His Comets. Session player Cedrone was paid $21 for his work on the session, as at that time Haley chose not to hire a full-time guitarist for his group. He died of a broken neck after falling down a staircase.
Born on this day in music
17 Jun 1987
Kendrick Lamar American hip hop artist. Lamar is also known as a member of the West Coast hip hop supergroup Black Hippy. At the 57th Annual Grammy Awards (2015), Lamar won Best Rap Performance and Best Rap Song for his single, "i".
17 Jun 1983
Lee Ryan, singer with English boyband, Blue who had the 2002 UK No.1 single 'If You Come Back'. The group also worked alongside artists such as
Stevie Wonder
,
Elton John
and Lil' Kim.
17 Jun 1972
Ricardo Rikrot, UK singer, who had the 2000 UK and US No.1 single with Shaggy 'It Wasn't Me'.
17 Jun 1969
Kevin Thornton, from American R&B group Color Me Badd who had the 1991 UK No.1 single 'I Wanna Sex You Up', and the 1991 US No.1 single 'I Adore Mi Amor'.
17 Jun 1965
Richard Hynd, drummer from Scottish pop rock band Texas who had the 1997 UK No.3 single 'Say What You Want', and the 1997 UK No.1 album White On Blonde which has been certified six-times platinum in the UK.
17 Jun 1962
Bap Kennedy, singer, songwriter from Belfast, Northern Ireland, noted for his collaborations with Steve Earle, Van Morrison, Shane MacGowan and Mark Knopfler, as well as for writing the song 'Moonlight Kiss' which was on the soundtrack for the film Serendipity. Kennedy who was in the rock band Energy Orchard died on 1 November 2016 in Belfast in hospice care from pancreatic and bowel cancer.
17 Jun 1958
Jello Biafra, from Dead Kennedys the American punk rock band that formed in San Francisco. The band was one of the first American hardcore bands to make a significant impact in the United Kingdom.
17 Jun 1957
Philip Chevron, guitarist from Irish-British Celtic punk band The Pogues who scored the 1987 UK No.8 single 'The Irish Rover' and the 1987 UK No.2 single with Kirsty MaCcoll, 'Fairytale Of New York'. Chevron died on October 8, 2013 in Dublin, Ireland from oesophageal cancer at age 56.
17 Jun 1952
Austin, Texas-based drummer Mike Buck who was a member of The Fabulous Thunderbirds who had two hit songs in the 1980s, 'Tuff Enuff' and 'Wrap It Up.'
17 Jun 1947
British singer and songwriter Paul Young, from Sad Cafe, who had the 1979 UK No.3 single 'Every Day Hurts'. With Mike and the Mechanics he scored the 1989 UK No.2 single 'The Living Years', (with Paul Carrick on lead vocals). He made his debut during the 60s in the British beat group the Toggery Five. Young died on 15th July 2000 from a sudden heart attack.
17 Jun 1947
American singer and keyboardist Gregg Rolie who has been a member of
Santana
and Journey. He joined Carlos Santana and others to form the Santana Blues Band in 1965. As a co-founding member of Santana, Rolie was part of the band's first wave of success, including an appearance at
Woodstock
in 1969 and central roles in several hit albums.
17 Jun 1946
American singer-songwriter, Barry Manilow, (born Barry Alan Pincus) who had the 1975 US No.1 & UK No.11 single 'Mandy', also wrote 'Could It Be Magic', and 'Copacabana.' Manilow has scored over 25 US Top 40 singles selling over 75 million records worldwide. Had the 2006 US No.1 album The Greatest Songs of the Fifties.
17 Jun 1944
Chris Spedding, session guitarist. Worked with Donovan, David Essex, Lulu, Dusty Springfield, Jack Bruce, Eno, Bryan Ferry, The Wombles. Solo, (1975 UK No.14 single 'Motor Biking'). Also a member of The Sharks.
17 Jun 1942
Norman Kuhlke, from British Merseybeat band The Swinging Blue Jeans who had the 1964 UK No.2 single 'Hippy Hippy Shake' and the hit and 'You're No Good'.
17 Jun 1930
Cliff Gallup, guitarist from Gene Vincent and His Blue Caps who had the 1956 US No.7 & UK No.16 single 'Be-Bop-A-Lula'. Gallup died of a heart attack on October 9th 1988.