September 13th: The Biggest Music Headlines
Scroll down the page to see all the music headlines, stories and events for September 13 throughout music history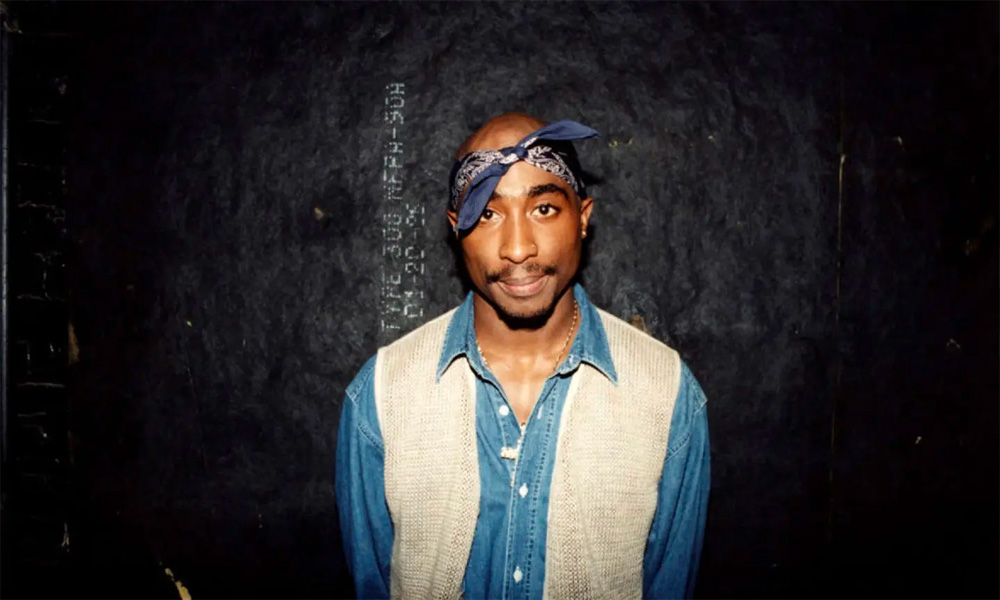 Fans Mourn The Loss Of Tupac
On September 13, 1996, rapper Tupac Shakur was pronounced dead, six days after being attacked in a drive-by shooting in Las Vegas. Rising to fame with his socially-conscious lyricism, Tupac quickly became a prominent figure in West Coast hip-hop and, later, gangsta rap. One of the best-selling rappers of all time, Tupac released four albums before his death, including the multi-platinum chart-toppers Me Against the World (1995) and All Eyez on Me (1996). In the years leading up to his death, Shakur had also established himself as a talented actor and appeared in such films as Poetic Justice, Juice, and Above the Rim.
In 1965, The Beatles released "Yesterday" in the US. The Paul McCartney-penned song was a stylistic departure for the group, featuring a solo vocal performance, a string quartet, and an acoustic accompaniment. Due to this fact, the band members chose not to release the song in their home country (it would, however, be released 11 years later in the UK).
In 1969, the Toronto Rock & Roll Revival Show took place over a 12-hour period. The epic event featured performances by many of the biggest blues and rock artists of the 50s and 60s, including Bo Diddley, Chuck Berry, Jerry Lee Lewis, The Doors, Alice Cooper, and John Lennon and Yoko Ono (as the Plastic Ono Band). The latter act released their set as Live Peace in Toronto 1969, while the festival was captured in the documentary, Sweet Toronto.
In 1991, Geffen Records threw a release party for Nirvana's "Smells Like Teen Spirit." After initiating a food fight, the band members were kicked out of the event.
In 1958, Cliff Richard made his first appearance on British TV, performing his hit "Move It" on Oh Boy!
Looking for more things that happened on this day in music?
Keep scrolling for all of the headlines for September 13.
BORN ON SEPTEMBER 13:
1944: Peter Cetera (Chicago)
1952: Randy Jones (The Village People)
1952: Don Was
1965: Dave Mustaine (Megadeth)
1977: Fiona Apple
1993: Niall Horan (One Direction)
1996: Playboi Carti
Looking for more artists born on this day?
Keep scrolling for all of our September 13 birthdays.
---
What to find another day?
---
September 13th
13 Sep 2023
Kenyan/British singer-songwriter and musician Roger Whittaker died at a hospital near Toulouse, France aged 87. He scored the 1969 UK No.12 single 'Durham Town', and the 1975 UK No.2 & US No.19 single 'The Last Farewell'. He was best known for his baritone singing voice and trademark whistling ability.
13 Sep 2019
American singer, songwriter and multi-instrumentalist Eddie Money died of cancer age 70. He released over ten albums and had a string of hits in the late Seventies including 'Baby Hold On', 'Two Tickets to Paradise' and 'Take Me Home Tonight'.
13 Sep 2015
Gary Richrath, lead guitarist and songwriter for REO Speedwagon died at the age of 65. Richrath recorded 12 albums with the band before leaving in 1989 and released his own solo album in 1992.
13 Sep 2013
Morrissey halted plans to release his autobiography, three days before it was due to be published. The memoirs were set to give details about the 54-year-old's life growing up in Manchester and his relationship with former songwriting partner Johnny Marr. But a statement on his fan website said there had been a "last minute content disagreement" with its publisher. The book was published the following month.
13 Sep 2010
George Michael
was sent to jail for eight weeks after being convicted of driving under the influence of drugs and possessing cannabis in Hampstead, north London last July. He smiled in disbelief as the sentence was passed and he was led away to the cells.
13 Sep 2009
Vera Lynn went to No.1 on the UK album chart with 'We'll Meet Again: The Very Best of Vera Lynn'. At the age of 92 it made her the oldest living artist to achieve this feat with an album. The previous oldest living artist to top the charts was
Bob Dylan
, who at 67 saw his album 'Together Through Life' become number one in the UK earlier this year.
13 Sep 2005
The home where
Jimi Hendrix
grew up in Seattle was saved from demolition after a new location was agreed at the last minute.
The Jam
es Marshall Hendrix Foundation and the City of Seattle agreed to renovate the building into a community centre opposite the cemetery where the guitarist was buried in 1970.
13 Sep 2005
The
Sex Pistols
were among new names added to a celebrity Walk of Fame in Covent Garden London. Other musical celebrities to immortalised on the Avenue of the Stars include
Bob Geldof
, Tom Jones, Gracie Fields and Bob Hope.
13 Sep 2000
Elton John
threw a tantrum when he was set to appear at a sell-out show at the Estoril Casino near Lisbon. Elton was unhappy after the audience were slow in leaving a VIP dinner before the concert, Elton left the building and flew home on his private jet without playing a note.
13 Sep 1997
The Verve scored their first and only UK No.1 single with 'The Drugs Don't Work', taken from their third album, Urban Hymns. The track became the band's most successful single in the United Kingdom.
13 Sep 1996
Both Noel and
Liam Gallagher
arrived back in the UK on separate flights from the US amid rumours that
Oasis
were splitting. A statement from the record company said there would be no live gigs but the band would continue to record.
13 Sep 1996
American rapper Tupac Amaru Shakur died after being shot six days earlier when he was driving through Las Vegas. 13 bullets were fired into his BMW. The incident was blamed on East and West Coast Gang wars. Shakur was a convicted sex offender, guilty of sexual abuse. After serving eleven months of his sentence he was released from prison on an appeal financed by Marion "Suge" Knight, the CEO of Death Row Records.
13 Sep 1991
Geffen Records threw a party to launch
Nirvana
's single '
Smells Like Teen Spirit
'. The band ended up being thrown out of their own party after starting a food fight.
13 Sep 1987
Michael Jackson
started a five-week run at No.1 on the UK album chart with 'Bad', his follow up to the
Thriller
album It stayed at No.1 on the US chart for six weeks.
13 Sep 1986
Berlin went to No.1 on the US singles chart with the Giorgio Moroder written and produced 'Take My Breath Away'. On the B side, The
Righteous Brothers
'You've Lost That Lovin' Feelin', both songs were featured in the film 'Top Gun'.
13 Sep 1986
The Communards were at No.1 on the UK with the singles chart with 'Don't Leave Me This Way', which had been a hit for Harold Melvin & the Blue Notes in 1975 and later a hit for Thelma Houston.
13 Sep 1985
'We Are The World' won Best Group Video and the Viewer's Choice at the
MTV
Video Music Awards in New York. Don Henley's 'The Boys Of Summer' video won four trophies, including Best Video.
Bruce Springsteen
's 'I'm On Fire' gets the nod for Best Male Video and Tina Turner won Best Female Video for 'What's Love Got To Do With It'.
13 Sep 1975
Janis Ian's 'At Seventeen,' a song about dealing with unrealistic standards of beauty (not typical hit song material at the time), peaked at No.3 on the US chart for the first of two weeks.
13 Sep 1969
John Lennon
& Yoko Ono flew to Canada to perform at the Rock & Roll Revival Show in Toronto, Canada. The band members
Eric Clapton
, Klaus Voormann and drummer Alan White were put together so late that they had to rehearse on the plane from England. Also making an appearance at the concert were
Chuck Berry
, Gene Vincent,
Bo Diddley
,
The Doors
and Alice Cooper. Lennon later released his performance as the Live Peace in Toronto 1969 album.
13 Sep 1969
The first day of the 3 day Rugby Bag Blues Festival in Warwickshire, England with
Pink Floyd
, The Nice, Taste,
Free
, Third Ear Band, Ralph McTell, Roy Harper, King Crimson, The Strawbs, Edgar Broughton, Spirit of John Morganand John Martyn, tickets from 12/6.
13 Sep 1967
The Beatles
formed an electronics company called Fiftyshapes, Ltd. appointing John Alexis Mardas (Magic Alex) to be the company's director. Alex claimed he could build a 72-track tape machine, instead of the 4-track at Abbey Road (this never materialised). One of his more outrageous plans was to replace the acoustic baffles around
Ringo Starr
's drums with an invisible sonic force field.
George Harrison
later said that employing Mardas was "the biggest disaster of all time."
13 Sep 1965
The
Paul McCartney
song '
Yesterday
' was released as a Beatles single in the US. McCartney's vocal and acoustic guitar together with a string quartet essentially made for the first solo performance of the band. The final recording was so different from other works by
The Beatles
that the band members vetoed the release of the song as a single in the United Kingdom. (However, it was issued as a single there in 1976.)
13 Sep 1964
During a UK tour two dozen rugby players were hired as 'a human crash barrier' at a
Rolling Stones
gig at the Liverpool Empire. The 'human chain' disappeared under a wave of 5,000 fans as the Stones took to the stage.
13 Sep 1963
Graham Nash fell out of The Hollies van after a gig in Scotland. Nash checked to see if the door was locked, it wasn't and he fell out as it travelled at 40 m.p.h.
13 Sep 1960
The Federal Communications act in the USA was amended to outlaw payments of cash or gifts in exchange for airplay of records.
13 Sep 1960
A campaign was started in the UK to ban the American hit 'Tell Laura I Love Her' by Ray Peterson. The song was being denounced in the press as likely to inspire a teen-age "glorious death cult." The story told of a lovesick youngster who drives in a stock car race to win the hand of his sweetheart. He crashes and just before dying, groans out the words of the title.
13 Sep 1958
Cliff Richard made his British TV debut on Jack good's 'Oh Boy', performing 'Move It'. Before he was allowed to appear on the show, Richard was ordered to remove his sideburns.
Born on this day in music
13 Sep 1996
American rapper Jordan Carter known professionally as Playboi Carti. His second album, Whole Lotta Red (2020), debuted at No.1 on the Billboard 200 and became his first chart-topping release.
13 Sep 1993
Niall Horan, from English-Irish pop boy band One Direction who formed after finishing third in the seventh series of The
X Factor
in 2010. Scored the 2011 UK No.1 single 'What Makes You Beautiful' and the 2013 No.1 'One Way or Another (Teenage Kicks)'.
13 Sep 1985
Brent Kutzle, bass guitar and cello with OneRepublic. Had the 2013 UK No.1 hit 'Counting Stars'.
13 Sep 1983
James Bourne, singer, songwriter, from English pop rock band Busted. Formed in 2000, the band had four UK No.1 singles, and released two studio albums - Busted (2002) and A Present for Everyone (2003) - before disbanding in January 2005.
13 Sep 1977
Fiona Apple, US singer, songwriter, (1996 album 'Tidal').
13 Sep 1975
Joe Rooney, guitarist, with American country band Rascal Flatts who scored the 2004 US country No.2 single 'I Melt', and the 2006 US No.1 album 'Me And My Gang'.
13 Sep 1967
Stephen Perkins American musician and songwriter, drummer and percussionist from Jane's Addiction and Porno for Pyros.
13 Sep 1967
American heavy metal singe Tim "Ripper' Owens. He first gained attention as the lead singer of Judas Priest, (replacing Rob Halford) and then Iced Earth. He took the nickname "Ripper" from the Judas Priest song 'The Ripper' during his time in the tribute band British Steel.
13 Sep 1965
Zak Starkey, drummer, (son of Ringo). Formed his own band The Face and has worked with
The Who
,
Oasis
, Johnny Marr and the Spencer Davis Group.
13 Sep 1963
Dave Mustaine, guitarist, Megadeth and one time member of
Metallica
.
13 Sep 1959
Sheldon Reynolds, American guitarist, singer, and songwriter. Reynolds is a former member of bands Sun, The Commodores and Earth, Wind & Fire.
13 Sep 1956
American singer–songwriter, actress and producer Joni Sledge, best known as a founding member of Sister Sledge, who were best known for their hits 'We Are Family' and 'He's The Greatest Dancer'. Sledge died from natural causes on March 10, 2017 at age 60.
13 Sep 1954
Steven John Kilbey, lead singer-songwriter and bass guitarist with Australian band The Church.
13 Sep 1954
Dan Hegarty from British band The Darts who had the 1978 UK No.2 single 'Boy From New York City'.
13 Sep 1952
American musician, record producer and record executive Don Was, of the 1980s pop group group Was Not Was, who had the 1992 UK No.4 single 'Shake Your Head'. Was has worked with many artists including Iggy Pop, The B-52s, Jackson Browne, The
Rolling Stones
, Kris Kristofferson and John Mayer.
13 Sep 1952
Randy Jones, from American disco group The Village People. They had the hit singles 'Macho Man', 'In the Navy', 'Go West and the 1978 US No.2 hit 'YMCA'. Its members were a symbolic group of fantasy stereotypes in attire often worn by gay men of Greenwich Village.
13 Sep 1944
American singer Peter Cetera who with Chicago had the 1976 US & UK No.1 single 'If You Leave Me Now'. Cetera left the band in July 1985 and scored the solo 1986 US No.1 & UK No.3 single 'Glory Of Love' the theme song from the film The Karate Kid Part II.
13 Sep 1943
Ray Elliot, keyboards, saxophone and flute with the Northern Irish band Them who had the 1965 UK hits 'Baby, Please Don't Go' and 'Here Comes The Night' with Van Morrison on lead vocals. Morrison quit the band in 1966 and went on to a successful career as a solo artist.
13 Sep 1941
David Clayton-Thomas, from jazz-rock American music group Blood Sweat & Tears. They scored the 1969 US No.2 single 'Spinning Wheel', and the 1969 US No.12 single 'You've Made Me So Very Happy'. They had a US No.1 with their second album Blood, Sweat & Tears in 1968.
13 Sep 1933
Lewie Steinberg, American musician best known as the original bass guitar player for the soul music group Booker T & the M.G.'s. Steinberg received a Grammy Lifetime Achievement Award in 2007. He died on 21 July 2016 aged 82.