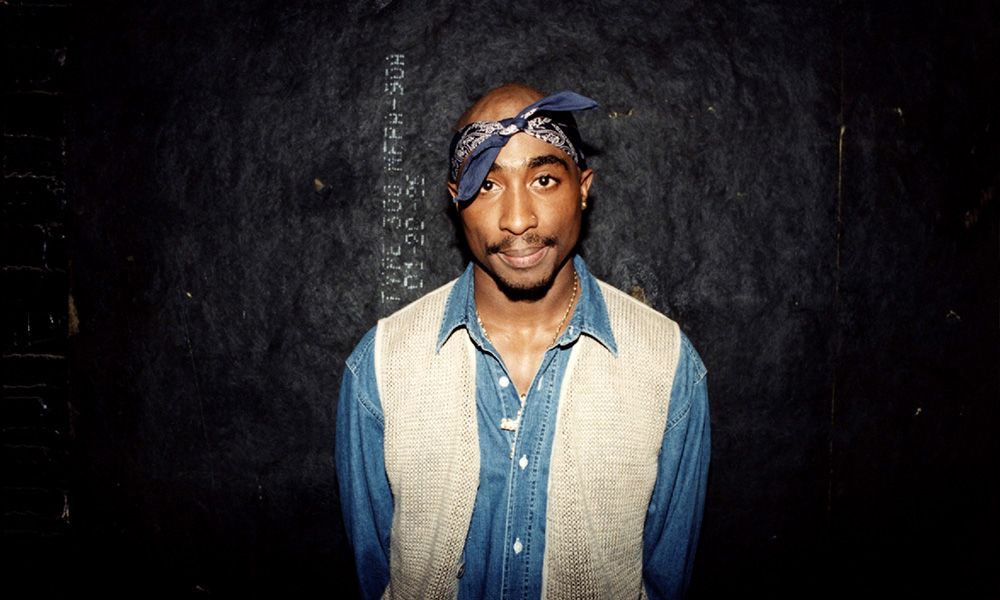 On 13th Sept 1996, American rapper Tupac Amaru Shakur died after being shot six days earlier when he was driving through Las Vegas. 13 bullets were fired into his BMW. The incident was blamed on East and West Coast Gang wars.
Known by his stage names 2Pac (or simply Pac) his career earned him 6 Grammy nominations and three MTV Video Music Award nominations. In 1997, Shakur was honored by the American Music Awards as the Favourite Hip Hop Artist – he has sold over 75 million albums.
2Pac's unapologetic lyrics were relevant, important, and reflective of the hard lives led by many. His music earned attention and respect through a poetic style that embraced street vocabulary while being innovative. Today, 2Pac is still considered by many to be one of the biggest influences on modern hip-hop.
Born on June 16 1971 in New York City, Shakur's parents were both members of the Black Panther Party whose militant style and provocative ideologies for civil rights would come to influence 2Pac's music. At an early age, Tupac's love for performance and the arts began to show, as he began acting at age 13 and later enrolled in the Baltimore School of the Arts before dropping out at 17.
Shakur broke into the music business with rap group Digital Underground as a backup dancer and roadie. Eventually, Shakur released his first solo album in '91,
Shakur's legal battles began after he established his rap career. In the early nineties, Shakur faced a wrongful death suit which settled out of court, accusations of assaulting police officers where charges were ultimately dropped, and even an incident where Shakur sustained 5 gunshot wounds from unknown assailants. In 1995 2Pac was sentenced one-and-a-half to four-and-a-half years in prison for sexual abuse. However, not even prison could slow the success of Shakur's career.
Shakur became the first artist to reach number one in the pop charts while serving a prison sentence. While incarcerated, 2Pac's album, Me Against the World, was number one in the pop charts and would later go double platinum.
Making the most of his time in jail, 2Pac became a passionate reader. Among his favourites were the works of Shakespeare and Niccolò Machiavelli, an Italian Renaissance writer whose works were in part the foundation for western political science. Shakur's appreciation of his work inspired the nickname: Makaveli.
On the night of September 7, 1996, Shakur attended the Mike Tyson–Bruce Seldon boxing match at the MGM Grand in Las Vegas. At 10:55 pm, while paused at a red light, Shakur rolled down his window and a photographer took his photograph. That still became the last known picture of Shakur, looking directly into the camera from the seat of his car.
At around 11:00–11:05 pm, they were pulled over on Las Vegas Blvd. by Metro bicycle police for playing the car stereo too loud and not having license plates. The plates were then found in the trunk of Suge's car; they were released without being fined a few minutes later.
At approximately 11:15 pm, a white, four-door, late-model Cadillac with an unknown number of occupants pulled up to the sedan's right side, rolled down one of the windows, and rapidly fired a volley of gunshots at Shakur; bullets hit him in the chest, pelvis, and his right hand and thigh. Despite surviving a multitude of surgeries, 2 Pac died in hospital six days later.
Even today, 2Pac's influence is wide-spread. From the Library of Congress where his song Dear Mama was added in 2010 to the National Registry, to artists like 11 time Grammy winner Eminem who in an interview with MTV said:
"He made you feel like you knew him. I think that , honestly, Tupac was the greatest songwriter that ever lived. He made it seem so easy. The emotion was there, and feeling, and everything he was trying to describe. You saw a picture that he was trying to paint."