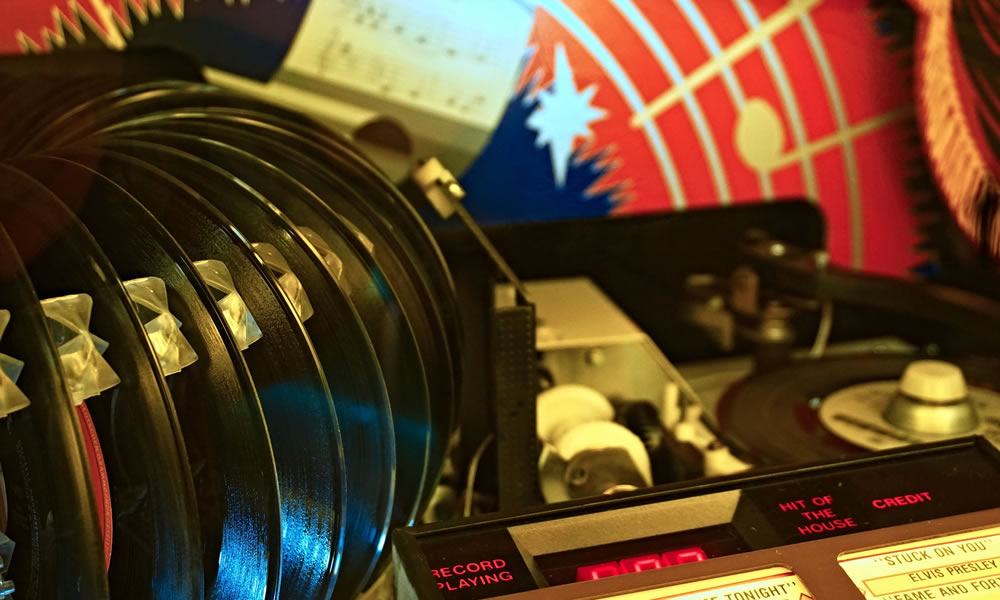 A great pop single is a work of art. A great song will stand the test of time and become a timeless classic. Think Motown, 60's British pop, Elvis Presley, Chuck Berry. All have one thing in common; they made perfect pop singles, which as a rule were less than three minutes long – and plenty were even shorter.
Elvis Presley's "Heartbreak Hotel" was 2.08. Buddy Holly's "That'll Be The Day", 2.16, the bulk of early Beatles' hits were all just over two minutes.
Call me old fashioned, (I am!), but I still love playing a vinyl single on the deck in the office, (I should invest in a Juke Box). Those two to three minutes can transport you to another time and place. What I love about seven-inch singles is the sound quality and the warmth, and also that they're physical, they're not throwaway. When you download music, you rarely listen to the track over and over again, whereas most singles have been played hundreds of times.
Here is a great example of a classic pop single, in 1978, United Artists released The Buzzcocks single "Love You More", which at one minute 29 seconds was at the time the second shortest single ever released. (Maurice Williams and the Zodiacs 1960 hit "Stay" was the shortest hit at one minute 28 seconds).
The Buzzcocks like other punk and new wave groups were rebelling against 'dinosaur rock' and the excesses of mainstream 1970s rock. They created fast, hard-edged music with an emphasis on short and punchy songs, delivering everything they needed – in around two minutes.
We had the Ramones, Blondie, Sex Pistols, The Clash and more. In December 1976, the English fanzine Sideburns published a now-famous illustration of three chords, captioned "This is a chord, this is another, this is a third. Now form a band."
The 3-minute single had remained the standard during the 1960s when the availability of microgroove recording and improved mastering techniques enabled recording artists to increase the duration of their recordings. In 1968 songwriter Jimmy Webb shattered the standard three-minute format with "MacArthur Park" which exceeds seven minutes length.
I blame him! Then everyone was at it, even The Beatles let us down when they released "Hey Jude" as a single – at seven minutes 20 seconds!
The golden age of the single was on 45's in the 1950s and early 1960s in the early years of rock music. Starting in the mid-sixties, albums became a greater focus and more important as artists created albums of uniformly high quality and coherent themes, a trend which reached its apex in the development of the concept album. Seven-inch sales peaked in the UK in 1979, when a staggering 89 million of them were sold.
It's become a dying art form, which is a shame. Let's face it when you hear Susan Boyle striking up the band; you know you're in for a long night.
Bring back the three-minute hero!