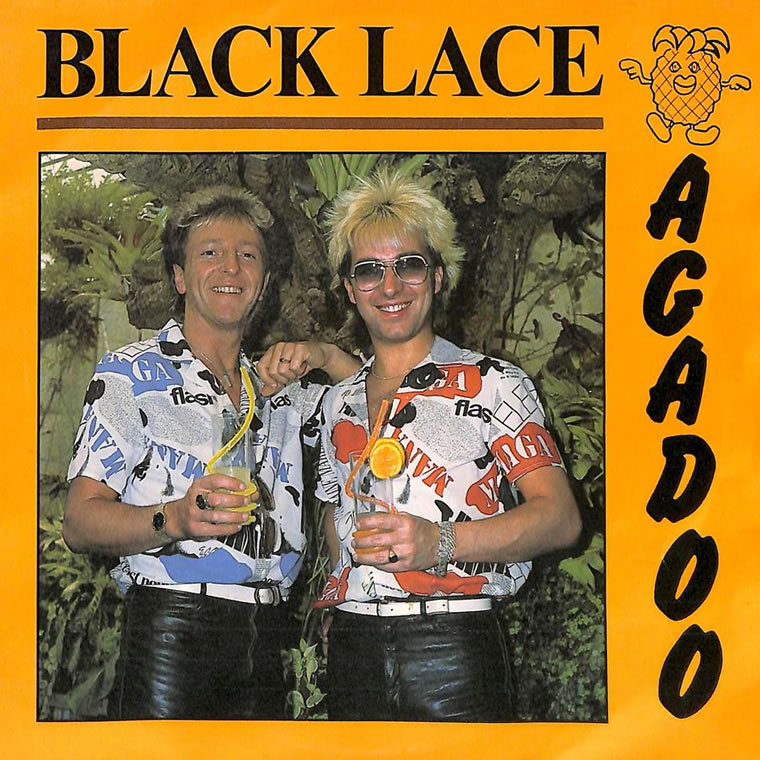 On 24th November 2003, "Agadoo" by Black Lace was named the worst song of all time by a panel of music writers. The song peaked at No. 2 on the UK charts in 1984. The worst song ever? Well, I would go along with one of the worst songs ever — it's all subjective, you know. One man's meat is another man's poison.
Total Guitar magazine voted Celine Dion's rendition of the AC/DC track "You Shook Me All Night Long" as the world's worst cover ever and I would agree, but you know someone somewhere probably thinks Celine did a great job with the song!
A few years back research in the US found that songs get stuck in our heads because they create a 'brain itch' that can only be scratched by repeating a tune over and over. Songs such as the Village People's "YMCA" and the Baha Men's "Who Let The Dogs Out" owe their success to their ability to create a 'cognitive itch', according to Professor James Kellaris of the University of Cincinnati College of Business Administration.
Those songs that do stick in your head by default are always the most annoying. They don't create a pleasant experience as say "Born In The USA" does or "Strawberry Fields Forever." These horrible repetitive little ditties just drive you bonkers. And to add insult to injury, they always seem to make the top of the charts and stick around for ages. Which proves that some people don't find them that annoying.
We all love lists and there's been plenty about 'the worst song ever'. "MacArthur Park" by the Irish actor Richard Harris topped a poll a while back; although not a brilliant tune, I can think of far worse. How about Paul Anka's "(You're) Having My Baby", which was voted worst song ever by CNN.com and "Heartbeat" by Miami Vice star Don Johnson.
We have a theme breaking out — actors trying to have pop hits. Telly Savalas, Bruce Willis, David Soul, Clive Dunn, Benny Hill all had massive hits… that were rubbish!
But hang on, the one actor who has made some good records but has never troubled the charts, the master of space-time travel and all things Trekkie — Captain Kirk. Have you ever heard William Shatner's version of Pulp's "Common People"? It's brilliant. It was on his 2004 album Has Been, in which he delivers the songs in a spoken song-poems way. His first album The Transformed Man, released in the late '60s, became a cult classic. Bill gave us dramatic readings of Shakespeare interspersed with dramatic readings of the lyrics of songs such as "Lucy in the Sky with Diamonds" and "Mr Tambourine Man".
Well, there have been so many dreadful songs that have been huge hits, who am I to say what's good and what's bad. Anything by Irish group Westlife? Most of the contestants from X Factor? Anything by Cher? A Mick Jagger solo album?
I dare you to put this lot on your iTunes playlist and get through the day.
"The Cheeky Song (Touch My Bum)" – The Cheeky Girls
"Long Haired Lover From Liverpool" — Little Jimmy Osmond
"My Heart Will Go On" — Celine Dion
"Ebony and Ivory" — Paul McCartney and Stevie Wonder
"Wannabe" — The Spice Girls
"Can I Touch You There?" — Michael Bolton
"Macarena" — Los Del Rio
"Ice Ice Baby" — Vanilla Ice
"Barbie Girl" — Aqua
"I'm Too Sexy" — Right Said Fred
All the above are highly annoying, but one song for me goes far deeper than any one-off comedy hit…
Ladies and gentlemen, I give you my worst song ever: Chris de Burgh's "The Lady In Red".
Aggghhhhh… beam me up, Scotty.