I don't mean to be rude, but…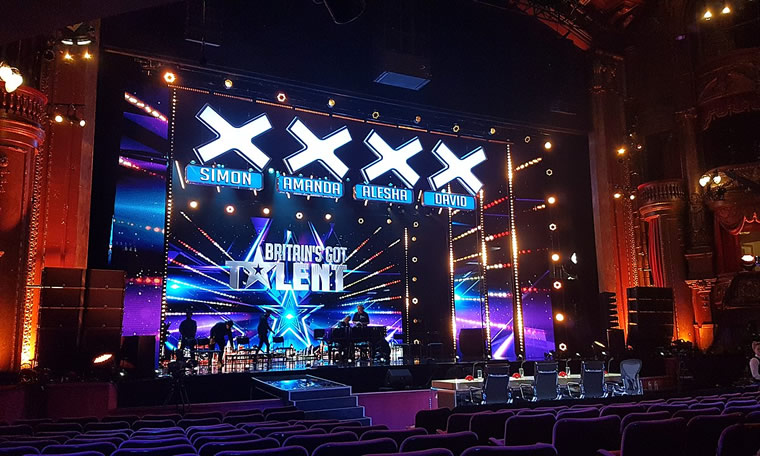 Simon Cowell was born on 7 October 1959. The television producer, entrepreneur, and media personality is best known for his role as a judge on TV shows such as Pop Idol, The X Factor, Britain's Got Talent, and American Idol. He is also the owner of the television production and music publishing house Syco.
Where would the music business be without Mr. Cowell? Exactly — where would the music business be without Cowell? Would the world be a better place if we'd never had the pleasure of hearing (or seeing) Susan Boyle? Would the fashion industry be in better shape without the sales of white crew neck t-shirts and black slacks?
Cowell was born in Lambeth, London and brought up in Elstree, Hertfordshire. His father, Eric Philip Cowell, was an estate agent developer and music industry executive; his mother, Julie Brett, is a former ballet dancer and socialite. It was Cowell's father who gave his son his first job in the music industry.
Now don't get me wrong, I hold no personal grudge against Simon. I don't know him, and I've never met him. But I do feel he's milked one idea beyond belief, and unfortunately changed the music business forever.
Things haven't always gone to plan with Cowell. Do you remember Q? No, nobody does. Q was a UK artist that Cowell tried to get away and just snuck into the bottom end of the charts.
Then his first successful acts were the groundbreaking Curiosity Killed the Cat, Sonia, Five, Westlife, Robson & Jerome, and Ultimate Kaos.
Even back then Cowell had a knack of spotting a trend and turning it into cash. He released records by children's favourites Teletubbies, Zig and Zag, and the Mighty Morphin Power Rangers. All were massive hits.
I have a theory.
Before iTunes, digital music, MTV – in fact any modern medium of discovering music – the only way the majority of anything musical had of becoming a success was by sheer hard graft, determination, and genuine talent.
Now, I'm not saying people like Leona Lewis and Susan Boyle don't have a talent. They do, they can both sing, one of them is attractive and the other one looks like a school dinner lady (no offence to school dinner ladies everywhere).
Now, I'm going to sound like an old git again here, but I don't think there's anything wrong in learning a craft and developing those skills in a variety of ways. A surgeon will study for years, gaining knowledge and experience; they will learn practical skills, they will see and work alongside other experts in their field and gain knowledge over many years. Just like an apprenticeship.
My main problem with any 'talent' shows is that the winner, no matter how good they are, doesn't have the experience to then turn their talent into a long-lasting career.
The music business is tough; as soon as you have a sniff at success, your record company will have you working 24/7 for as long it takes.
I don't think it's a coincidence that any artist who has enjoyed a long-lasting career has spent many years struggling to make ends meet. But like any true artist, it was their destiny, that's all they wanted to do: write songs and perform to anyone who would listen. Bruce Springsteen was around for years before he became successful; so were The Beatles, The Rolling Stones, U2, Aerosmith, AC/DC, Bob Dylan, and even Elvis Presley. But when opportunity did knock for these artists, they were in a position to go in for the kill. They had learned stagecraft, how to perform to an audience, how to write a killer song, and how to work 24/7 and survive.
The list of winners from these talent shows whose career is over within a couple of years is ever growing: Steve Brookstein, Leon Jackson, Michelle McManus, Alexandra Burke; after being on our TV screens for weeks, there's nothing more to learn from these people, no mystery, nothing new. And whatever happened to Kurt Nilsen who became the first 'World Idol' winner?
Do you think any winner from any of the talent shows will be making good records in 30 years time? No, and I don't either. And the success rate from the winners of these shows is minimal. So many have failed to develop any sort of lasting career.
Maybe I'm in the minority, I think I am, but I just don't enjoy seeing a group of 'judges' telling some young hopeful they can't sing. And come on, we all know if every contestant was of a reasonable standard the show would be boring, so why treat the viewers and audience like idiots?
Now, I'm not laying all the blame on Cowell, but as the face of these shows, he needs to take the flak.
Following the success of the Idol and X-Factor franchises, Cowell, his company Syco, and its business partners developed a talent show format open to performers of any kind, not only singers, but also dancers, instrumentalists, magicians, comedians, novelty acts, and so on The origins of the Got Talent brand.
And then we had: American Inventor, Celebrity Duets, Rock Rivals and the list goes on…
Hey, but what do I know, Cowell was estimated to have a fortune of £200 million in the Sunday Times Rich List of 2011, making him the sixth richest person in the British music industry. So good luck to him. But come on, Simon, maybe have a show with real singers, people who write their own songs, people who have real talent.
Maybe try and develop a few acts who might last a little longer than two years. Will we remember Simon Cowell in 30 years' time? You bet we will.