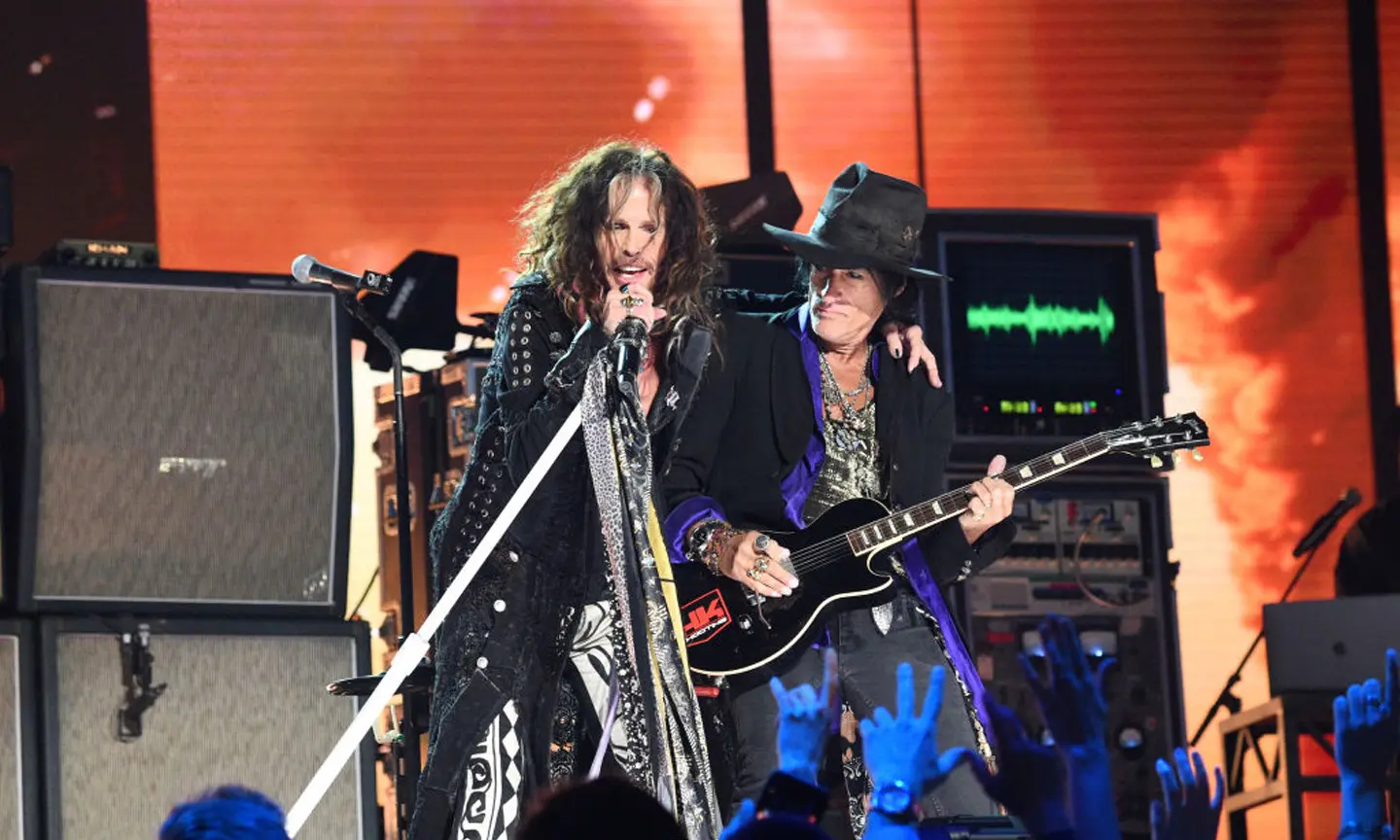 Talking about the secret of Aerosmith's long-lasting success, singer Steven Tyler once said; "Great melody over great riffs is, to me, the secret of it all." And he's right, since their formation in 1970, the 'Bad Boys from Boston' have brought us just that.
Steven Victor Tallarico was born on March 26, 1948, at the Polyclinic Hospital in Manhattan, New York, and moved to the Bronx when he was three years old. Tyler formed his own band called the Strangeurs who were later known as Chain Reaction in New Hampshire, in 1964.
By the mid 60's Joe Perry and Tom Hamilton had formed the Jam Band (commonly known as "Joe Perry's Jam Band"), and had moved to Boston, Massachusetts in September 1969. There they met Joey Kramer, a drummer from Yonkers, New York. Kramer knew Steven Tyler and had always hoped to play in a band with him.
In 1970, Chain Reaction and Jam Band played at the same gig. Tyler immediately loved Jam Band's sound and wanted to combine the two bands. In October 1970, the bands met up again and started to hatch a plan. Tyler, who had been a drummer and backup singer in Chain Reaction, adamantly refused to play drums in this new band, insisting he would only take part if he could be lead vocalist. The others agreed, and a new band was born.
The band moved into a home together at 1325 Commonwealth Avenue in Boston, where they wrote and rehearsed. When deciding what to call the band, "the Hookers" and "Spike Jones" were both consider, but it was Joey Kramer who said when he was in school he would write the word Aerosmith all over his notebooks. The name had popped into his head after listening to Harry Nilsson's album Aerial Ballet, which featured jacket art of a circus performer jumping out of a biplane. So 'Aerosmith' it was.
Finalizing the lineup in 1971, the band started to build up a local following. Columbia Records President Clive Davis was invited to see the band play at Max's Kansas City in New York City. Aerosmith was not originally scheduled to play that night at the club, but they paid from their own pockets to secure a place on the bill. Davis liked what he saw and Aerosmith signed to Columbia in mid-1972 for a reported $125,000 and issued their debut album, Aerosmith.
1975's Toys in the Attic established Aerosmith as international stars, starting with the single "Sweet Emotion", which became the band's first Top 40 hit, followed by a successful re-release of "Dream On" which peaked at number 6. "Walk This Way", re-released in 1976, firmly put Aerosmith on the map when it reached the Top 10 in early 1977, (it also helped revitalize their career in the 1980s when it was covered by rappers Run–D.M.C.).
Released in 1976, the band's fourth album Rocks went platinum and then things started to get a little messy. According to Perry due to their drug consumption, both Tyler and Perry were not as involved in the writing and recording of the follow-up album Draw The Line. Tyler later stated; "What I specifically remember was not being present in the studio because I was so stoned. I just didn't care anymore".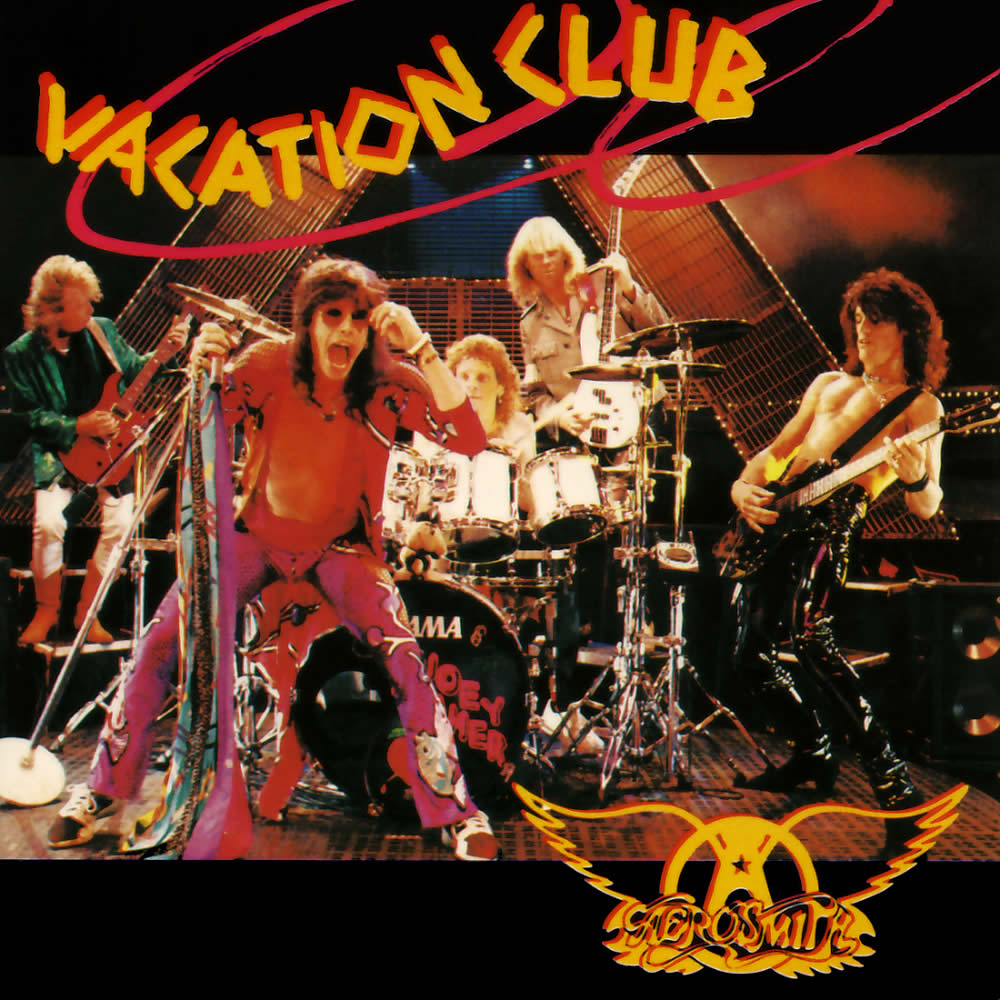 Tensions within the band were now slowly coming to a head. During a gig in 1979, a heated argument broke out backstage, Joe Perry's wife, Elissa, threw a glass of milk at Tom Hamilton's wife, Terry. Following the show, Tyler and Perry got into a heated argument when Tyler confronted Perry about his wife's antics, and after the course of the argument, Perry quit the band. Steven Tyler's drug issues were starting to affect his performance and songwriting, and he reached rock bottom when he collapsed on stage during a show in Portland, Maine in 1980.
In 1984, the group signed to Geffen Records and began working on a comeback. In 1986, Tyler and Perry appeared on Run–D.M.C.'s cover of "Walk This Way", a track blending rock and roll with hip hop, which hit number 4 on the Billboard Hot 100. The song and its frequently aired video confirmed rap's mainstream appeal and resurrected Aerosmith's career by introducing the band's music to a new generation.
Two years later, Tyler completed a successful drug rehabilitation program, after an intervention by his fellow band members, a doctor, and manager Tim Collins, who believed that the band's future was over if Tyler did not get treated and clean.
Aerosmith were back! Permanent Vacation was released in September 1987, becoming a major hit and the band's bestselling album in over a decade with over 5 million copies sold in the US alone. Three singles, "Dude (Looks Like a Lady)", "Rag Doll", and "Angel, all reached the Top 20 of the Billboard Hot 100. Pump released in 1989 gave the band another 3 hits; "What It Takes", "Janie's Got a Gun", and "Love in an Elevator", plus even more sales when it passed 7 million copies sold. The band also won its first Grammy for "Janie's Got a Gun".
The rise of Aerosmith continued when in 1998 they released the Diane Warren-penned power ballad "I Don't Want to Miss a Thing". It debuted at number one on the US Billboard Hot 100 (the first No.1 for the band after 28 years together), and gave them their biggest UK hit so far. And with the help of the music video intertwined with scenes from the film Armageddon, it became the second most played video of 1998.
"Great melody over great riffs is, to me, the secret of it all". The Demon of Screamin' was spot on, and after a spell as a TV judge on American Idol, Aerosmith continues to walk this way.