Deep Purple – Machine Head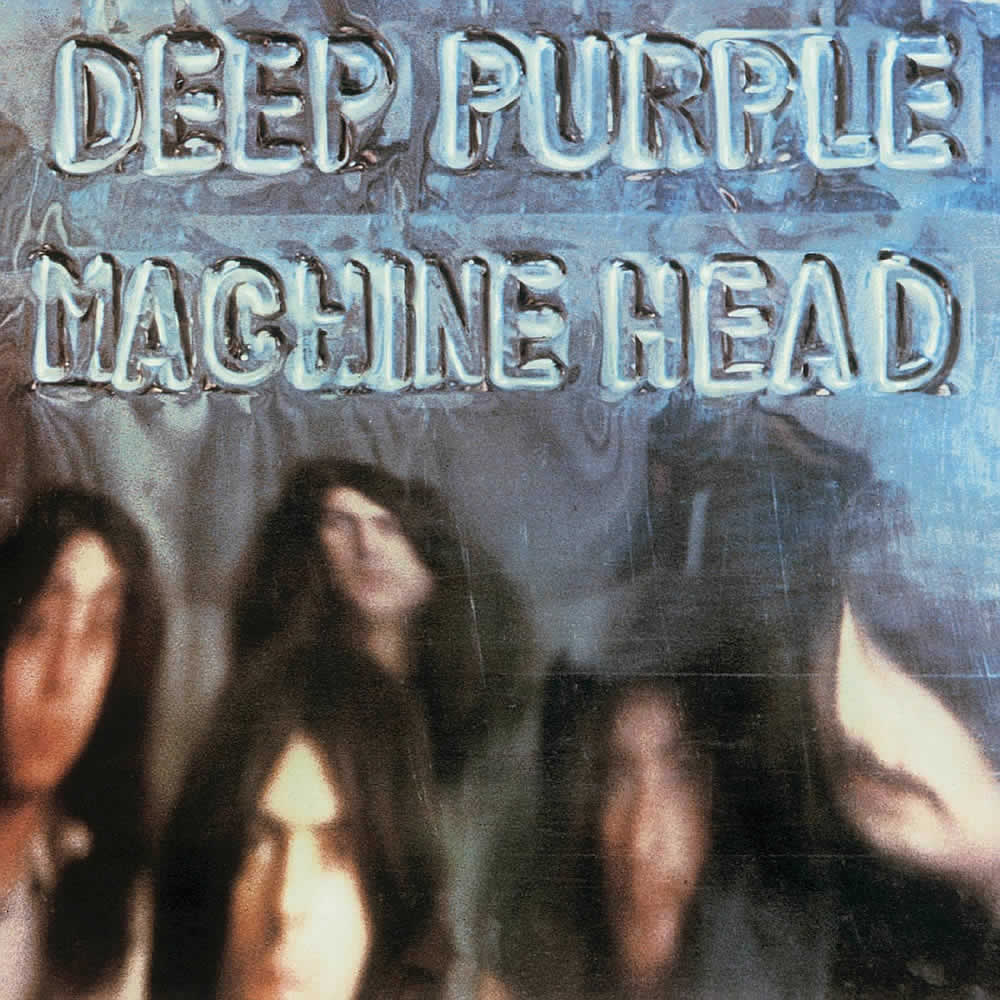 These days, perhaps, Machine Head's stature has become somewhat tainted by the overbearing familiarity of Smoke On The Water. As well as being Deep Purple's best-known song it's also become a bit of a bugbear. After all, its signature guitar riff is perhaps the most recognised in rock history.
Machine Head, recorded by Deep Purple Mk II in 1971, contains the 'mother of all guitar riffs' in Smoke On The Water, inspired by real-life events in Montreux, Switzerland, where Deep Purple were recording the album when the Montreux Casino was burned to the ground during a Frank Zappa concert.
But look beyond Smoke… and you'll discover Machine Head is the most consummate and well-rounded album recorded by any Purple line-up. What's more, does Machine Head have just about the greatest opening track on any rock album, ever? There's a strong case to be made for it.
Highway Star sets a blistering, breathtaking, homicidal pace. Ritchie Blackmore doesn't just play his guitar, he slashes at it, and the galloping, chundering beat just grows and grows. Ian Gillan's shrill, tape-looped howls herald some of his all-time great lyrics: 'Nobody gonna take my car / I'm gonna race it to the ground / Nobody gonna beat my car / It's gonna break the speed of sound / O-o-o-h it's a killing machine / It's got everything…'
Machine Head was conceived at a lightning pace. As it says on the album sleeve: 'This album was written and recorded in Montreux, Switzerland, between December 6 and 21, 1971.' But the necessity to deliver the goods launched Purple on to a creative high. While Machine Head might have been born out of spontaneity, it was also structured impeccably.
Ritchie Blackmore remembered: 'We had the Rolling Stones' mobile recording unit sitting outside in the snow, but to get there we had to run cable through two doors in the corridor into a room, through a bathroom and into another room, from which it went across a bed and out the veranda window, then ran along the balcony for about 100 feet and came back in through another bedroom window. It then went through that room's bathroom and into another corridor, then all the way down a marble staircase to the foyer reception area of the hotel, out the front door, across the courtyard and up the steps into the back of the mobile unit. I think that setup led to capturing some spontaneity, because once we got to the truck for a playback, even if we didn't think it was a perfect take, we'd go, 'Yeah, that's good enough.' Because we just couldn't stand going back again.'
There are only seven tracks – although in later years it benefited from the addition of When A Blind Man Cries, the B-side to the first single off the album, Never Before, released in March 1972 – so the brevity of Machine Head is somewhat surprising in these CD times. But it's all about quality, not quantity, as Purple blaze through Maybe I'm A Leo, Pictures Of Home and the aforementioned Never Before, before the big conflagration arrives: Smoke On The Water, Lazy and Space Truckin' rake over the ashes as the album come to a smouldering close. Of course, many of these songs would take on entirely new identities in a live environment, where Purple would jam to their heart's content.
Machine Head remains a landmark album not only in Purple's career but also in the annals of rock history. It's the complete package. It's the band at their absolute peak.