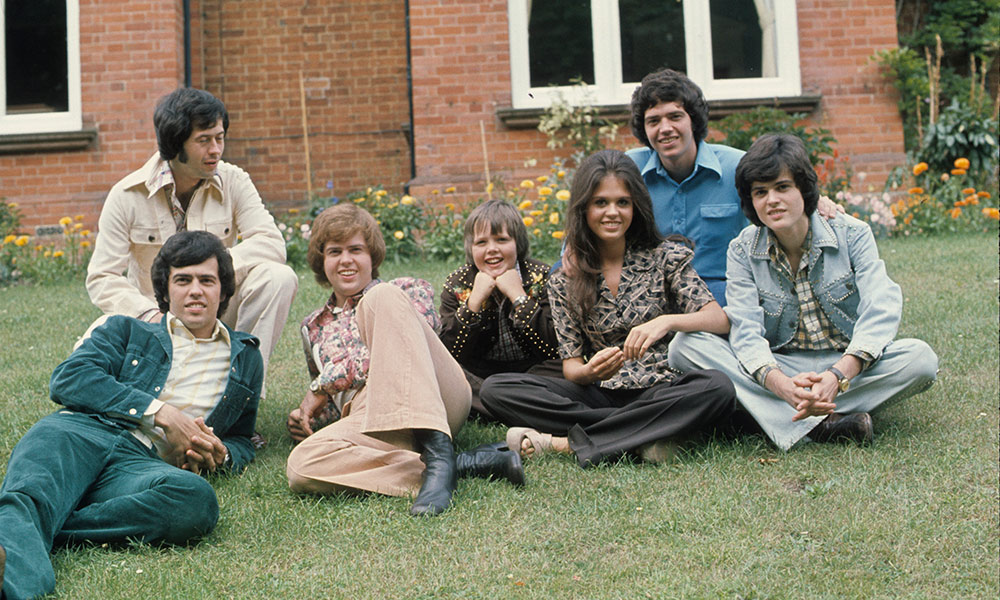 On 20 December 1962, The Osmonds appeared for the first time on NBC's The Andy Williams Show. The brothers performed a version of "I'm A Ding Dong Daddy From Dumas". The Osmonds — love 'em or loathe 'em, you can't deny they have a place in pop music history as well as peoples' hearts.
Since that appearance on national TV, Alan, Wayne, Merrill, and Jay, who recorded their first record in 1963, and then with the addition of Donny, Marie, and Jimmy, collectively and individually have had approximately 200 albums released. Two hundred albums!
I wonder if any individual fan has the complete collection.
And if so, can you imagine what their house looks like? You can see it now — Donny and Marie dolls tastefully displayed in neat shelves in the living room. Walls covered with pictures of a 12-year-old 'Little Jimmy Osmond', posters, magazine covers, badges…
The Osmonds have sold over 100 million albums worldwide and have 59 gold and platinum records to their credit. They had five recording acts on the charts at the same time with the Osmond Brothers, Donny & Marie, and Donny, Marie, and Jimmy as individual artists.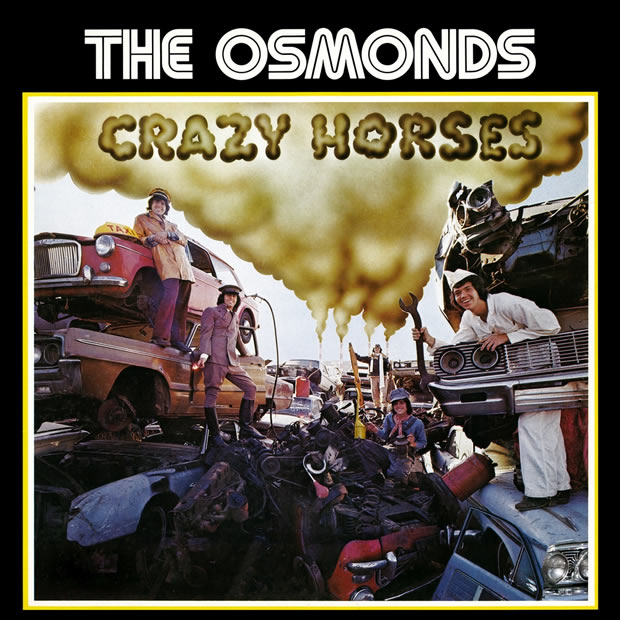 How did it all start? Jimmy earned the first gold record for the family, singing "My Little Darling" in Japanese at the young age of seven. The Osmonds followed quickly in his footsteps with "One Bad Apple" recorded on MGM records, going straight to No.1, and Marie's "Paper Roses" made her the first female country artist to have her debut single hit No.1 on the charts.
But enough of the chart facts — how did all this happen? Where did they come from? And why don't we have an Osmonds in 2011?
The Osmond Brothers' career began in 1958 when Alan, Wayne, Merrill, and Jay began singing barbershop music for local audiences in and around their hometown of Ogden, Utah. They originally performed to earn money to buy hearing aids and serve missions for their church.
Despite their young ages (in 1958 Alan was 9, Wayne 7, Merrill 5, and Jay 3), within a few years the boys' talent and stage presence were strong enough that their father, George Osmond, took them to audition for Lawrence Welk in California. Welk turned them down, but on the same trip, they visited Disneyland and were hired to perform there after joining an adult barbershop quartet for some impromptu singing. While the Osmond Brothers were performing on a televised Disney special, Andy Williams' father saw them and was so impressed he told his son to book them for his television show. Andy did, so we can blame him!
They were regulars on Andy Williams' show right through the '60s, where they earned the nickname "one-take Osmonds" because of their professionalism. Donny soon joined them on the show, making the Osmond Brothers a five-member group. Marie and Jimmy were also introduced on the show as the years went by.
By the start of the '70s The Osmonds were signed to MGM records and the hits soon followed including their signature tune "Crazy Horses". Like The Jackson 5, the family from Utah had their own Saturday morning cartoon series on ABC-TV during 1972-1974, followed by the The Donny & Marie Show, which was produced by their older brothers.
We don't have 'family' groups any more, do we? Or at least any that become global superstars. Here in the UK, both Donny and Jimmy are regulars on radio and TV and, I have to say, come across as charming, smart, and witty guys who've enjoyed huge success and now appear to be content living from being 'an Osmond'. And there's nothing wrong with that.
Maybe not exactly sex, drugs, and rock 'n' roll, but we have plenty of others to enjoy the excess of fame.
Important Dates In The Life Of The Osmonds: