The Rolling Stones – Let It Bleed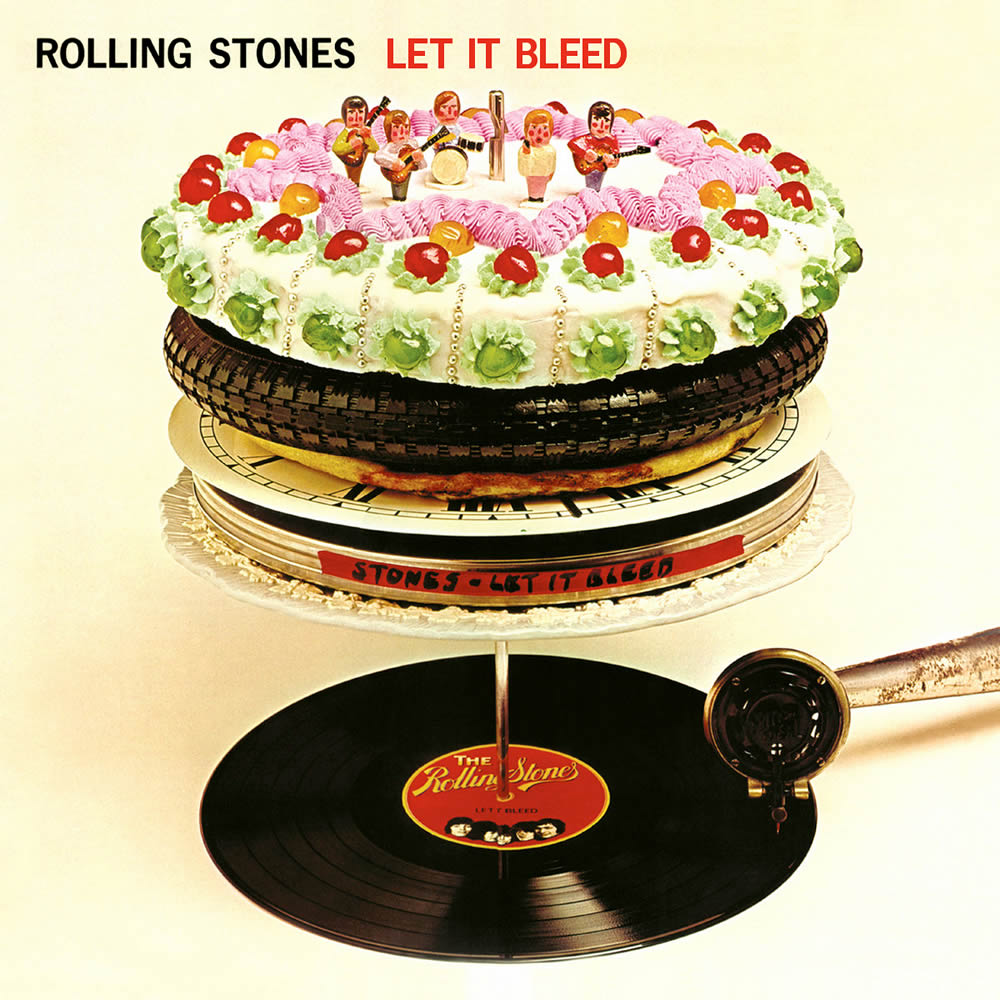 Released in December 1969 by Decca Records in the United Kingdom and London Records in the United States, shortly after the band's 1969 American Tour, Let It Bleed it is the follow-up to 1968's Beggars Banquet and the last album by the band to feature Brian Jones (who died several months before its release), and the first to feature Mick Taylor who plays on two songs.
Regarded as a Stones classic, Let It Bleed is the second of the Stones' run of four studio LPs that are generally regarded as among their greatest achievements artistically. The other three albums are Beggars Banquet (1968), Sticky Fingers (1971) and Exile On Main Street (1972).
Let It Bleed features three Stones classics, opening with the album's mid-tempo rocker, Gimme Shelter, with its shimmering guitar lines and apocalyptic lyrics; the harmonica-driven six minutes and fifty-three second live favourite, Midnight Rambler; and the stunning You Can't Always Get What You Want with a little help from the London Bach Choir who open the song.
Recorded sessions took place over 12 months, between November 1968, until November the following year at Olympic Studios, London, England. The album features an array of 'guest' musicians – Ry Cooder, (mandolin on Love In Vain), Leon Russell, (piano, Live With Me), Doris Troy, Madeline Bell and Nanette Workman (backing vocals on You Can't Always Get What You Want) and Byron Berline, (fiddle on Country Honk).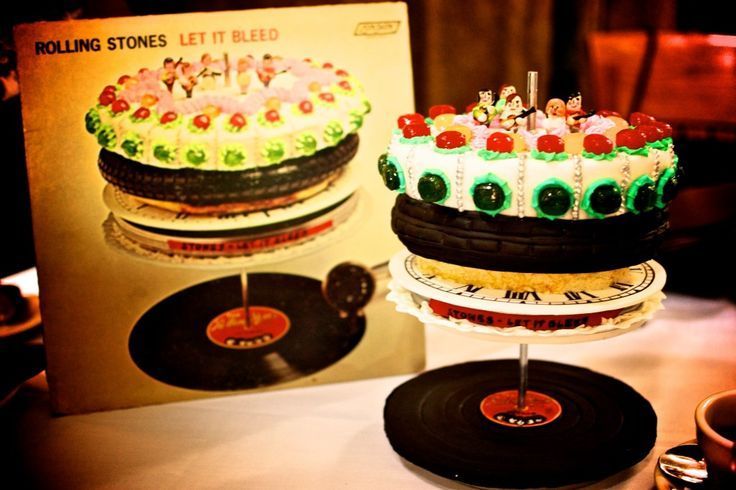 The artwork was inspired by the working title of the album, which was Automatic Changer. The cover displays a surreal sculpture designed by Robert Brownjohn, which consists of the Let It Bleed record being played by the tone-arm of an antique phonograph, and a record-changer spindle supporting several items stacked on a plate in place of a stack of records: a tape canister labelled Stones – Let It Bleed, a clock face, a pizza, a tire and a cake with elaborate icing topped by figurines representing the band.
The cake parts of the construction were prepared by then-unknown English cookery writer Delia Smith, (who went on to become a popular TV chef, known for teaching basic cookery skills in a no-nonsense style). The reverse of the LP sleeve shows the same 'record-stack' melange in a state of disarray.
The album cover for Let It Bleed was among the ten chosen by the Royal Mail for a set of 'Classic Album Cover' postage stamps issued in January 2010.
We have a book! The Rolling Stones – I Was There which contains over 400 eyewitness accounts from fans who saw The Stones live in concert. Available in print and all digital formats.