December 3rd: The Biggest Music Headlines
Scroll down the page to see all the music headlines, stories and events for December 3 throughout music history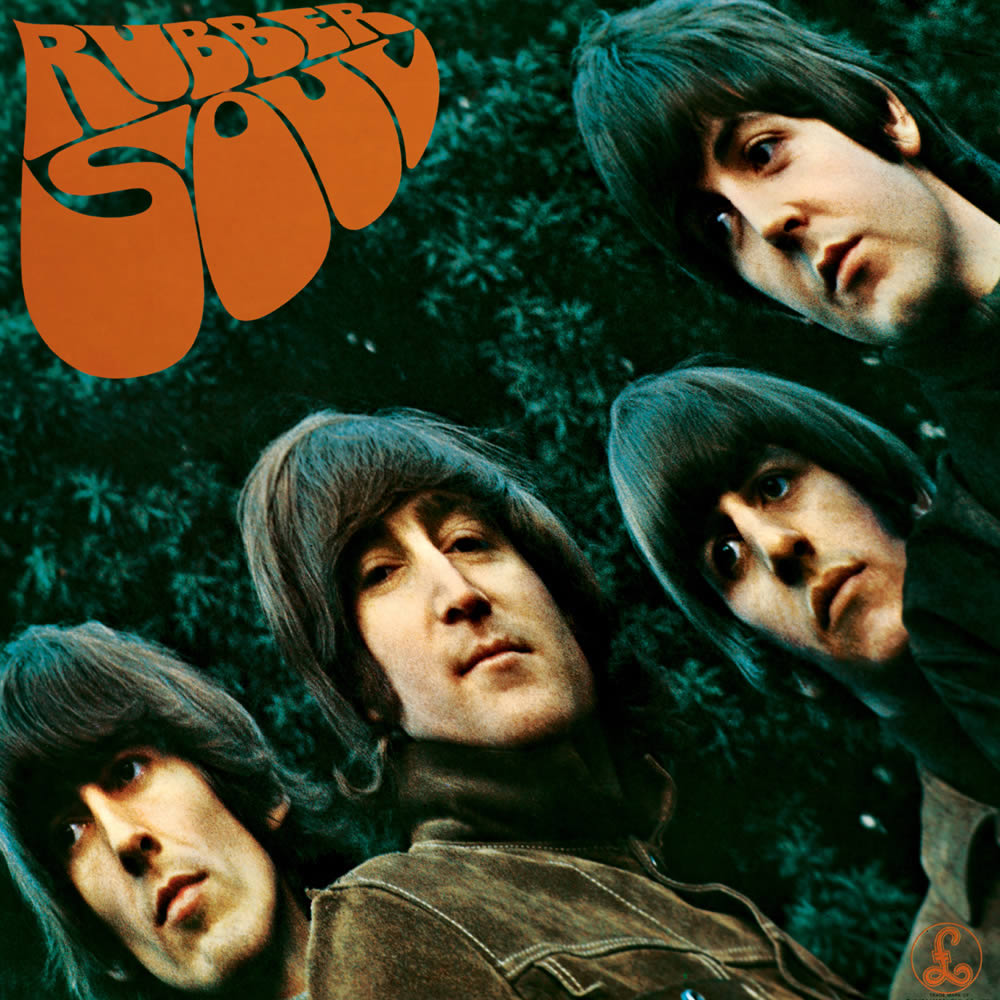 The Beatles Release 'Rubber Soul'
On this day in music, December 3, 1965, The Beatles released their landmark album, Rubber Soul. Many fans and journalists regard the band's sixth LP as a turning point in their discography, as the Fab Four placed a new emphasis on overall cohesiveness, as opposed to just highlighting singles. John, Paul, George, and Ringo began the writing and recording process after their August 1965 North American tour, during which they met Bob Dylan and Elvis Presley. These encounters, paired with influences from the soul and folk-rock scenes, led the Beatles to begin experimenting with their sound and expand into new sonic territories, particularly with songs like "Norwegian Wood," "Think For Yourself," and "In My Life."
In 1965, The Who's debut, My Generation, arrived in the UK. While the band recorded the LP immediately after their first singles hit the British charts (and long brushed it off as a rush job), the album has since become a defining title in rock music – particularly when it came to the group's harder, louder sound, which was unheard of at the time. The album arrived five months later in the US, where it was titled The Who Sings My Generation and featured a different cover and a slightly altered tracklist.
In 2015, Stone Temple Pilots frontman and co-founder, Scott Weiland, suffered a fatal heart attack at the age of 48. Known for his unique, versatile vocals, Weiland could be heard on such hits as "Plush," "Interstate Love Song," and "Vasoline." From 2003-2008, Weiland also served as the lead vocalist for Velvet Revolver, a supergroup featuring Guns N' Roses' Slash, Duff McKagan, and Matt Sorum, plus Dave Kushner of Wasted Youth.
In 2014, Ed Sheeran was named the most-streamed artist in the world by Spotify. At the time, the 23-year-old singer-songwriter had racked up more than 860 million streams on Spotify – 430 million of which were earned through his album, X, released earlier that year.
In 1977, Paul McCartney and Wings began a nine-week run at the top of the UK pop chart with "Mull Of Kintyre." Influenced by Scottish folk music, the tune became the first single in the UK to sell over two million copies.
In 1965, The Beatles launched what would be their final UK tour at Glasgow's Odeon Cinema.
In 1994, Boyz II Men became the first act since The Beatles to knock themselves off the top of the US pop chart. The feat occurred when the ballad "On Bended Knee" replaced their earlier hit, "I'll Make Love to You," remaining there for six consecutive weeks.
In 1955, RCA Victor announced their record deal with Elvis Presley. Before the month's end, the label would reissue many of the artist's earlier tracks with Sun Records.
In 2007, Diana Ross and the Beach Boys' Brian Wilson were celebrated at the prestigious Kennedy Center Honors ceremony.
Looking for more things that happened on this day in music?
Keep scrolling for all of the headlines for December 3.
BORN ON DECEMBER 3:
1928: Andy Williams
1948: Ozzy Osbourne
1949: Mickey Thomas (Jefferson Starship)
1952: Don Barnes (38 Special)
1968: Montell Jordan
Looking for more artists born on this day?
Keep scrolling for all of our December 3 birthdays.
---
What to find another day?
---
December 3rd
3 Dec 2021
American drummer Melvin Parker died. He and his brother, saxophonist Maceo Parker, were key members of
James Brown
's band. Parker was the drummer on three of Brown's recordings: 'Out of Sight,' 'Papa's Got A Brand New Bag,' and 'I Got You (I Feel Good).'
3 Dec 2015
American musician and singer-songwriter Scott Weiland died aged 48. He was found in cardiac arrest on his tour bus in Bloomington, Minnesota, just before he was scheduled to go on stage with his band The Wildabouts. He was 48 years old. Weiland was best known as the lead singer for Stone Temple Pilots from 1986 to 2013, as well as Velvet Revolver from 2003 to 2008.
3 Dec 2015
Jamaican pianist, keyboard player, and singer, Gladstone Anderson (also known by his nickname "Gladdy") died age 81. He played a major part in the island's musical history, playing a key role in defining the ska sound and the rocksteady beat, and playing on hundreds of recordings and as leader of Gladdy's All Stars who scored the instrumental song hit with 'The Liquidator' in 1969 and 1980.
3 Dec 2014
Singer-songwriter
Ed Sheeran
was named the most-streamed artist in the world by Spotify. The 23-year-old had racked up more than 860 million streams on the service, beating
Eminem
and
Coldplay
who came second and third respectively. Katy Perry was the year's most streamed female artist, with Ariana Grande second and Lana Del Rey third.
3 Dec 2014
3 Dec 2009
Rolling Stone
Ronnie Wood
was arrested in Esher, Surrey on suspicion of assault, after a passer-by dialled 999 as a violent argument took place between Wood and his 21-year-old on-off girlfriend Ekaterina Ivanova. He was later cautioned by police.
3 Dec 2008
Composer, keyboardist and arranger Derek Wadsworth died in Oxfordshire, England. As a musician he worked with Georgie Fame, Alan Price,
George Harrison
, Mike Oldfield, Diana Ross, Tom Jones, Dionne Warwick, Simply Red. Arranger for David Essex, Dusty Springfield, Nina Simone, Judy Garland,
Kate Bush
, Cat Stevens,
Rod Stewart
,
Small Faces
, The
Rolling Stones
and Manfred Mann.
3 Dec 2007
Diana Ross and the Beach Boys'
Brian Wilson
were both celebrated at the Kennedy Center Honors, attended by President Bush. Hootie and the Blowfish paid tribute to
Brian Wilson
with a medley of some of the Beach Boys' best-known songs.
3 Dec 2006
The reformed
Take That
topped the UK singles and album charts simultaneously for the first time ever in their career. The single 'Patience' remained at number for the second week, and Beautiful World the group's new album entered the chart at No.1.
3 Dec 2003
A Los Angeles court ruled that the privacy of singer Barbra Streisand was not violated when a picture of her Malibu estate was posted on a website. Streisand had filed a $10m action against software entrepreneur Kenneth Adelman after he posted a photo of her home on his conservation site.
3 Dec 2001
American session guitarist Grady Martin died aged 72. He was a member of the legendary Nashville A-Team, playing guitar on hits ranging from
Roy Orbison
's 'Oh, Pretty Woman', Marty Robbins' 'El Paso' and Loretta Lynn's 'Coal Miner's Daughter'. During a 50-year career, Martin backed such names as
Elvis Presley
,
Buddy Holly
, Woody Guthrie, Arlo Guthrie,
Johnny Cash
,
Patsy Cline
, Joan Baez and J. J. Cale.
3 Dec 2000
American composer Hoyt Curtin died of heart failure aged 78. He was the composer of many of the Hanna-Barbera cartoons' theme songs, including The Flintstones, Top Cat, Jonny Quest, Superfriends, The Jetsons, Josie and the Pussycats, and The New Scooby-Doo Movies.
3 Dec 1999
It was reported that rapper Jay-Z had been arrested in connection with the stabbing of music executive Lance Rivera. The rapper was charged with first-degree assault.
3 Dec 1999
U2
singer Bono had his missing laptop computer returned after losing it. A young man had bought it for £300 discovered he had the missing laptop, which contained tracks from the forthcoming
U2
album.
3 Dec 1994
Boyz II Men knocked themselves off the No.1 position on the US singles chart when 'On Bended Knee' started a six week run a No.1. The group's 'I'll Make Love To You' had been at No.1 for a record breaking 14 weeks.
3 Dec 1986
Judas Priest were sued by two family's, alleging that the band were responsible for their son's forming a suicide pact and shooting themselves after listening to Judas Priest records. The parents and their legal team alleged that a subliminal message of 'do it' had been included in the Judas Priest song Better By You, Better Than Me from the Stained Class album and alleged the command in the song triggered the suicide attempt. The trial lasted from 16 July to 24 August 1990, when the suit was dismissed.
3 Dec 1979
A concert by
The Who
at The Riverfront Coliseum, Cincinnati, turned to disaster when 11 members of the audience were trampled to death after a stampede to claim unreserved seats, another 26 fans were injured. The concert was using 'festival seating' where seats are available on a first come-first served basis. When the waiting fans outside the Coliseum heard the band performing a late sound check, they thought that the concert was beginning and tried to rush into the still-closed doors.
3 Dec 1977
Wings started a nine-week run at No.1 in the UK with 'Mull Of Kintyre'. The first single to sell over 2 million copies in the UK, (it was co-written by Denny Laine who sold his rights to the song when he became bankrupt).
3 Dec 1976
A giant 40ft inflatable pig could be seen floating above London, England after breaking free from its moorings. The pig, nicknamed Algie, was being photographed for the forthcoming
Pink Floyd
Animals
album cover. The Civil Aviation Authority issued a warning to all pilots that a flying pig was on the run, and the pig eventually crashed into a barn in Godmersham, Kent, where the farmer complained of his cows being scared by the incident.
3 Dec 1976
An attempt was made on
Bob Marley
's life when seven gunmen burst into his Kingston home injuring Marley his wife Rita and manager Don Taylor, the attack was believed to be politically motivated.
3 Dec 1976
An estimated three and a half million people applied for
ABBA
's forthcoming British Albert Hall concerts, there were just over 11 thousand tickets available.
3 Dec 1975
Ronnie Wood's
wife Krisse was arrested for alleged possession of cannabis and cocaine after a raid on the couple's house in Richmond. Krissie's friend Audrey Burgon was also arrested, newspapers reported that the two women were found 'sleeping together.'
3 Dec 1969
The
Rolling Stones
recorded 'Brown Sugar' at Muscle Shoals studios. The single went on to be a UK & US No.1. The song was written by
Mick Jagger
with Marsha Hunt in mind; Hunt was Jagger's secret girlfriend and mother of his first child Karis.
3 Dec 1966
British act The New Vaudeville Band started a three-week run at No.1 on the US singles chart with 'Winchester Cathedral'. A No.4 hit in the UK.
3 Dec 1966
Ray Charles was given a five year suspended prison sentence and a $10,000 fine after being convicted of possessing heroin and marijuana.
3 Dec 1966
The
Monkees
made their live debut at the International Arena, Honolulu. The massive success of the TV series and its spin-off records had created intense pressure to mount a touring version of the group.
3 Dec 1965
Rolling Stone
Keith Richards
was knocked unconscious by an electric shock on stage at the Memorial Hall In Sacramento, California, when his guitar made contact with his microphone.
3 Dec 1965
The Beatles
set out on what would be their last ever UK tour at Glasgow's Odeon Cinema. Also on the bill, The Moody Blues The Koobas and Beryl Marsden. The last show was at Cardiff's Capitol Cinema on 12th December.
3 Dec 1965
The Who
released their debut studio album
My Generation
in the UK. In the United States, it was released by Decca Records as
The Who
Sings
My Generation
in April 1966, with a different cover and a slightly altered track listing. In 2003 it was named the second greatest guitar album of all time by Mojo magazine.
3 Dec 1965
The Beatles
sixth studio album
Rubber Soul
was released. Often referred to as a folk rock album,
Rubber Soul
incorporates a mix of pop, soul and folk musical styles. The title derives from the colloquialism "plastic soul", which referred to soul played by English musicians.
3 Dec 1964
The
Rolling Stones
had their second UK No.1 single with their version of 'Little Red Rooster'. The Stones had recorded the song at Chess Studios in Chicago, the same studios where Howlin' Wolf, Muddy Waters and Little Walter had recorded their blues classics.
3 Dec 1961
Brian Epstein invited
The Beatles
into his office to discuss the possibility of becoming their manager.
John Lennon
,
George Harrison
and Pete Best arrived late for the 4pm meeting, (they had been drinking at the Grapes pub in Matthew Street), but
Paul McCartney
was not with them, because, as Harrison explained, he had just got up and was "taking a bath".
3 Dec 1956
Guy Mitchell was at No.1 on the US singles chart with his version of 'Singing The Blues', which spent nine weeks at the top of the charts. Two other charting versions of the song were released almost simultaneously with Mitchell's, one by UK singer Tommy Steele (with the Steelmen) and the other by US country singer Marty Robbins.
3 Dec 1955
Elvis Presley
's first release on RCA Victor Records was announced. The first two songs 'Mystery Train' and 'I Forgot to Remember to Forget' had been purchased from Sam Phillips of Sun Records. Elvis was described by his new record company as 'The most talked about personality in recorded music in the last 10 years.'
Born on this day in music
3 Dec 1979
Daniel Bedingfield, singer, songwriter, (2001 UK No.1 single 'Gotta Get Thru This').
3 Dec 1968
Montell Jordan, singer, (1995 US No.1 & UK No.11 single 'This Is How We Do It').
3 Dec 1952
American rock vocalist and guitarist Don Barnes, one of the founding members of the Southern rock band 38 Special.
3 Dec 1952
Duane Roland, guitarist from American Southern rock/hard rock band Molly Hatchet who had the 1980 album 'Beatin' The Odds and their hit song 'Flirtin' with Disaster'.
3 Dec 1951
Kimberley Rew from British-American rock band Katrina And The Waves, best known for the 1985 hit 'Walking on Sunshine'. They also won the 1997 Eurovision Song Contest with the song 'Love Shine a Light'.
3 Dec 1951
Mike Stock, (part of the Stock, Aitken, Waterman production team, produced over 10 UK No.1 singles.
3 Dec 1951
Nicky Stevens, Brotherhood Of Man, (1976 UK No.1 single 'Save Your Kisses For Me').
3 Dec 1949
American rock singer Mickey Thomas, best known as one of the lead vocalists of Jefferson Starship and Starship, (1987 UK & US No.1 single 'Nothing's Gonna Stop Us'). Thomas also worked with the Elvin Bishop Group.
3 Dec 1948
John Wilson, drummer from Irish rock and blues band Taste who had the 1970 UK No.18 album 'On The Boards'. Its founder was songwriter and musician
Rory Gallagher
.
3 Dec 1948
Ozzy Osbourne
(John Michael Osbourne), singer with English rock band
Black Sabbath
who had the 1970 UK No.4 single '
Paranoid
'. The bands self-titled 1970 album was voted as the best British rock album ever by Kerrang! in 2005. He had the 1986 solo UK No.20 single 'Shot In The Dark'. Star of The Osbournes
MTV
show.
3 Dec 1946
Vic Malcolm, Geordie, (1973 UK No.6 single 'All Because Of You').
3 Dec 1944
Ralph McTell, UK folk singer songwriter & children's TV presenter, (1975 UK No.2 single 'Streets of London').
3 Dec 1942
Ken Lewis, Ivy League, (1965 UK No.3 single 'Tossing and Turning').
3 Dec 1928
American singer and TV host Andy Williams. He had the 1957 US & UK No.1 single 'Butterfly', the 1963 US & UK No.2 single 'Can't Get Used To Losing You', plus over 25 other US Top 40 singles. Wiliams presented the long running Andy Williams TV show from 1962 to 1971 and sold more than 100 million records worldwide. He died on Sept 25th 2012 at the age of 84 of bladder cancer.