July 29th: The Biggest Music Headlines
Scroll down the page to see all the music headlines, stories and events for July 29 throughout music history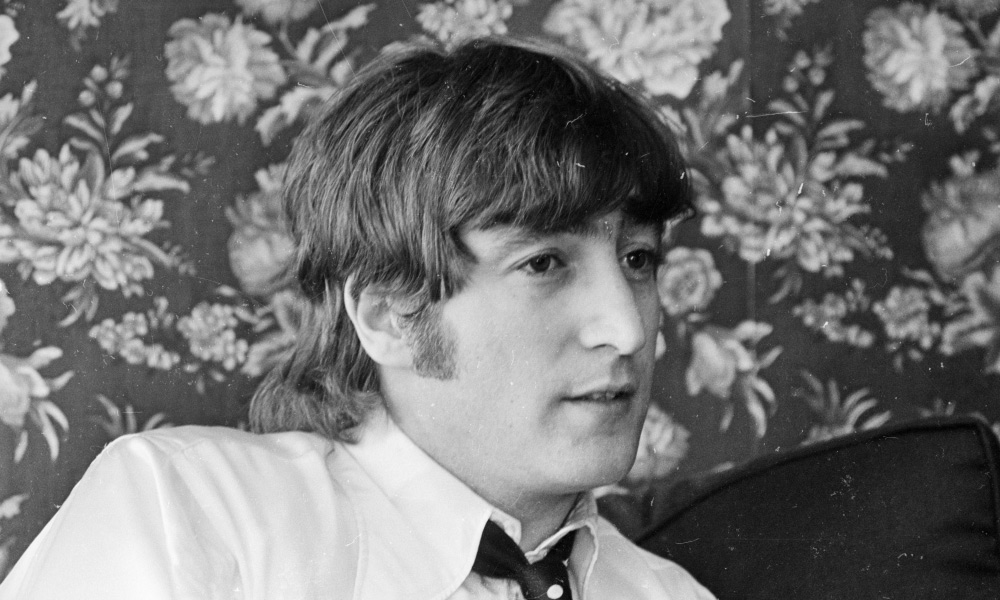 Controversial John Lennon Interview Causes Uproar in America
On this day in music, July 29, 1966, the US teen magazine Datebook published an interview with John Lennon, who controversially said of The Beatles, "We're bigger than Jesus now." His words caused a media firestorm in the US, where many Christians were outraged. Protestors condemned the Fab Four and publicly burnt Beatles records. The interview, conducted by Maureen Cleave, had first appeared in London's Evening Standard to little fanfare earlier that year.
In 1974, 32-year-old singer "Mama" Cass Elliot died in London from heart failure. Born Ellen Naomi Cohen in Baltimore, Elliot performed with a group called the Mugwumps before teaming up with John Phillips and his wife, Michelle, in the New Journeymen. The group would evolve into The Mama & The Papas, one of the key purveyors of West Coast sunshine pop in the mid-to-late 60s. When the group split in 1968, Elliot pursued a solo career.
In 2019, rapper Lil Nas X made chart history when his infectious single "Old Town Road" spent 17 weeks at the summit of Billboard's Hot 100. It surpassed the previously-held record of 16 weeks at No.1, jointly set by Luis Fonsi ("Despacito") and Mariah Carey ("One Sweet Day"). The rapper, who was born Montero Lamar Hill, pioneered a new laidback hip-hop style dubbed "country trap." He cut the song in a day, using a backing track he purchased online for $30.
In 1967, The Doors began a three-week run at the top of the Billboard Hot 100 with "Light My Fire," a song taken from their self-titled debut. The single, which crystallized the psychedelic and sexual revolutions that defined the "swinging 60s," caused controversy for singer Jim Morrison's use of the word "higher," which many saw as a reference to drug use.
In 1965, The Beatles' second feature film, Help! premiered at the London Pavilion. The musical comedy, which followed the success of A Hard Day's Night, was a much larger production than its predecessor, finding the band and director Richard Lester shooting in a variety of international locations. The film's soundtrack doubled as The Beatles' fifth studio album.
In 1966, at the height of his fame, Bob Dylan lost control of his 500cc Triumph Tiger motorcycle in Woodstock, New York, when his rear wheel seized up and sent him flying over the handlebars. The singer-songwriter suffered several broken neck vertebrae and his near-death experience made him more reclusive.
Looking for more things that happened on this day in music?
Keep scrolling for all of the headlines for July 29.
BORN ON JULY 29:
1953: Patti Scialfa (E Street Band)
1953: Geddy Lee (Rush)
1957: Paul Denman (Sade, Sweetback)
1959: John Sykes (Thin Lizzy, Whitesnake)
1962: Martin McCarrick (Therapy?)
1966: Miles Hunt (The Wonder Stuff)
1972: Simon Jones (The Verve)
1973: Wanya Morris (Boyz II Men)
1977: Danger Mouse (Gnarles Barkley)
Looking for more artists born on this day?
Keep scrolling for all of our July 29 birthdays.
---
What to find another day?
---
July 29th
29 Jul 2022
Beyoncé
released her seventh solo album, Renaissance. The album debuted at No.1 on the US chart, Beyoncé's seventh consecutive album to do so. Renaissance and its songs garnered nine nominations at the 65th Annual Grammy Awards (including Album of the Year) and won four awards, including Best Dance/Electronic Album, making Beyoncé the most awarded person in Grammy Awards history.
29 Jul 2019
'Old Town Road', the viral rap song by Lil Nas X, became the longest-running No.1 in US chart history after it topped the Billboard Hot 100 for 17 weeks, overtaking Luis Fonsi's 'Despacito' and Mariah Carey's 'One Sweet Day', which both spent 16 weeks at No.1. The rapper, a college dropout from Atlanta, recorded the song in 2018, using a backing track he bought online for $30 (£24.70).
29 Jul 2011
Gene McDaniels, who scored the 1961 US No.3 hit 'A Hundred Pounds Of Clay' died at the age of 76 after a short illness. Gene also wrote Roberta Flack's 1974 No.1 hit 'Feel Like Makin' Love' which won a Grammy Award.
29 Jul 2010
American trumpet player and session musician Roy Caton died aged 83. As a session player in Hollywood recording studios Caton worked with Nancy Sinatra, The
Monkees
, (The Birds, The Bees & The
Monkees
), Harpers Bizarre, (Feelin' Groovy), The Byrds, (The Notorious Byrd Brothers), Love, (Forever Changes), The
Righteous Brothers
and
The Beach Boys
on (
Pet Sounds
)
29 Jul 2007
Heart problems forced
Kiss
singer and guitarist Paul Stanley to abandon a show in California. Paramedics stopped and restarted his heart to give it a regular rhythm after his heart spontaneously jumped to 190 plus beats per minute.
29 Jul 2006
Pamela Anderson married for the second time to US rapper Kid Rock, on a yacht off the French resort of St Tropez. The 39-year-old former Baywatch star divorced from rock star
Tommy Lee
in 1998, had recently got back together with Kid Rock, after a brief engagement ended in 2003. Anderson and Rock split after four months of marriage.
29 Jul 2004
Keyboard player Huby Heard died from heart problems. Member of Billy Preston's, The God Squad, and worked with Teddy Pendergrass, Ray Charles, Little Bootsy Collins, The Brothers Johnson, The
Rolling Stones
and Bill Wyman.
29 Jul 2003
The chairman of the Professional Association of Teachers Jim O'Neill warned that children were being put under pressure to grow up too soon by pop stars who use a sexy image. "
Kylie Minogue
might be a great singer but in many of these things you can see more of her bottom than you hear of her voice," said Mr O'Neill.
29 Jul 1990
Elton John
checked into a Chicago clinic to cure bulimia and an addiction problem, taking over a year off from touring and recording.
29 Jul 1988
American record producer and pedal steel guitar player Pete Drake died of lung disease. Worked with
Elvis Presley
,
George Harrison
and
Ringo Starr
. Played on such hits as Lynn Anderson's 'Rose Garden', Charlie Rich's 'Behind Closed Doors',
Bob Dylan
's 'Lay Lady Lay' and
Tammy Wynette
's 'Stand by Your Man'.
29 Jul 1987
Michigan state governor James Blanchard declared an annual state wide '
Four Tops
Day', honouring the group for its contribution to American music.
29 Jul 1986
English songwriter, producer and manager Gordon Mills died of stomach cancer. Worked with Engelbert Humperdinck, Tom Jones and Gilbert O'Sullivan. Wrote the 1963 No.4 UK hit 'I'll Never Get Over You', for Johnny Kidd and the Pirates, and 'I'm The Lonely One' a hit for Cliff Richard.
29 Jul 1978
The film soundtrack to Grease featuring John Travolta and Olivia Newton-John went to No.1 on the US album chart.
29 Jul 1974
Mamas & the Papas singer Cass Elliot died in her sleep from a heart attack after playing a sold out show in London, England. She was staying at Harry Nilsson's London flat when she died. Her solo hits included 'Dream a Little Dream of Me,' which also featured the rest of The Mamas & the Papas and 'It's Getting Better'. Had also been a member of The Mugwumps.
29 Jul 1973
Led Zeppelin
played the last of three nights at Madison Square Garden, New York at the end of a 33-date North American tour. It was on this day that Led Zeppelin lost around $203,000 in cash after a thief made off with the receipts from the two Madison Square Garden concerts. The theft took place from the safe at The Drake Hotel in New York where the group were staying. Tour manager Richard Cole, who discovered the theft, was arrested as a suspect and questioned by police but was later released.
29 Jul 1972
Screaming Lord Sutch was arrested in London after jumping from a bus in Downing Street with four nude women. Sutch was publicising his forthcoming London gigs.
29 Jul 1968
American singer, songwriter, guitarist
Gram Parsons
left The Byrds on the eve of a tour of South Africa, refusing to play to segregated audiences after speaking to Mick Jagger and Keith Richards about the tour, he cited opposition to that country's apartheid policies.
29 Jul 1968
The first recording session of
The Beatles
seven-minute epic
'Hey Jude'
took place. The
Paul McCartney
song was written about
John Lennon
's son Julian. When released it became the Beatles' first single on their Apple record label and was a No.1 hit in many countries around the world and became the year's top-selling single in the UK, the US, Australia and Canada.
29 Jul 1967
The Doors
started a three week run at No.1 on the US singles chart with an edited version of 'Light My Fire'. The group's first US No.1, it only reached No.49 on the UK chart. Eventually, many radio stations in the US would start playing the full six minute and fifty second album cut, which features a longer instrumental break.
29 Jul 1967
The International Love-In Festival took place at Alexandra Palace London with
Pink Floyd
, Brian Auger Trinity with Julie Driscoll, The Animals, Crazy World Of Arthur Brown, Tomorrow, Blossom Toes, Creation, The Nervous System and Apostolic Intervention.
29 Jul 1966
Datebook published Maureen Cleave's interview with
John Lennon
in which he said 'We're bigger than Jesus now.' American Christian's reacted with outrage, organising 'Beatle bonfires' burning the group's records.
29 Jul 1966
Eric Clapton
,
Jack Bruce
and
Ginger Baker
made their live debut as
Cream
at The Twisted Wheel, Manchester, England. The group's third album, Wheels of Fire, was the world's first platinum-selling double album.
29 Jul 1966
Bob Dylan
was riding his Triumph 55 motorcycle to a garage near his home in
Woodstock
, New York for repairs when the rear wheel locked. Dylan lost control and was thrown over the handlebars, suffering a broken neck vertebra. His recuperation led to a period of reclusive inactivity.
29 Jul 1965
The Beatles
second feature film
Help!
had its UK premiere at The Pavilion in London. The Beatles later said the film was shot in a "haze of marijuana".
29 Jul 1963
With the US charts full of Hot Rod songs, Capitol Records sent disc jockeys a list of car terms and phrases to help promote
The Beach Boys
latest release 'Little Deuce Coupe'. The song first appeared as the B-side to The Beach Boys' 1963 single 'Surfer Girl'. The car referred to is the 1932 Ford Model 18 (deuce being for the year).
29 Jul 1963
Elvis Presley
was at No.1 on the UK singles chart with '(You're The) Devil In Disguise'. His 14th UK No.1. In 1963, when the song was debuted to a British audience on the BBC television show Juke Box Jury, the celebrity guest
John Lennon
voted the song "a miss" stating on the new song that
Elvis Presley
was "like Bing Crosby now."
29 Jul 1956
Carl Perkins was on the UK singles chart with his debut UK hit 'Blue Suede Shoes'.
Johnny Cash
planted the seed for the song in the fall of 1955, while Perkins, Cash,
Elvis Presley
toured throughout the South. Cash told Perkins of a black airman whom he had met when serving in the military in Germany. He had referred to his military regulation air shoes as "blue suede shoes." Cash suggested that Carl write a song about the shoes.
Born on this day in music
29 Jul 1977
American musician, songwriter and producer Danger Mouse, (Brian Joseph Burton). He formed Gnarls Barkley with CeeLo Green and has worked with
Adele
, Gorillaz,
Red Hot Chili Peppers
and many other artists.
29 Jul 1973
Wanya Morris, from American R&B vocal group Boyz II Men, who had the 1992 US & UK No.1 single 'End Of The Road' which set a new record for longevity, staying at No.1 on the Billboard Hot 100 for thirteen weeks, breaking the decades-old record held by
Elvis Presley
.
29 Jul 1972
Simon Jones, bassist from English rock band The Verve, who had the 1997 album Urban Hymns, one of the best-selling albums in UK Chart history. The album features the hit singles 'Bitter Sweet Symphony', 'The Drugs Don't Work' and 'Lucky Man'.
29 Jul 1966
Miles Hunt, singer from British alternative rock band The Wonder Stuff who had the 1991 UK No.1 single with their version of the Tommy Roe hit 'Dizzy' (with Vic Reeves).
29 Jul 1962
Martin McCarrick, guitarist with alternative metal band from Northern Ireland Therapy? who had the 1993 UK No.9 single 'Screamager'.
29 Jul 1959
John Sykes,
Thin Lizzy
, Whitesnake, (1987 US No.1 & UK No.9 single 'Here I Go Again'), Tygers Of Pan Tang.
29 Jul 1957
English songwriter and bass guitarist Paul Denman. He gained worldwide fame as the bass guitarist working with Sade. He is also a member of the English band Sweetback.
29 Jul 1953
Geddy Lee, bass, vocals, Rush, (1980 UK No.13 single 'Spirit Of Radio' 1982 US No. 21 single 'New World Man'). Lee was made an Officer of the Order of Canada on May 9, 1996. The trio was the first rock band to be so honored, as a group.
29 Jul 1953
American singer-songwriter Patti Scialfa who has worked with The
Rolling Stones
and on
Keith Richards
' Talk Is Cheap album. She toured with
Bruce Springsteen
Band from the 1984 Born in the USA tour and later married Springsteen on June 8th 1991. She has released two solo albums. Scialfa was inducted into the Rock and Roll Hall of Fame as a member of the E Street Band.
29 Jul 1947
Carlo Santanna, guitarist, from Paper Lace who scored the 1974 UK No.1 single 'Billy Don't Be A Hero', and the 1974 US No.1 single 'The Night Chicago Died'.
29 Jul 1946
Neal Doughty, keyboards, from American rock band REO Speedwagon, who had the 1981 US No.1's 'Keep On Loving You' and 'Can't Fight This Feeling'. They named the band REO Speedwagon, from the REO Speed Wagon, a flatbed truck.