March 16th: The Biggest Music Headlines
Scroll down the page to see all the music headlines, stories, and events for March 16 throughout music history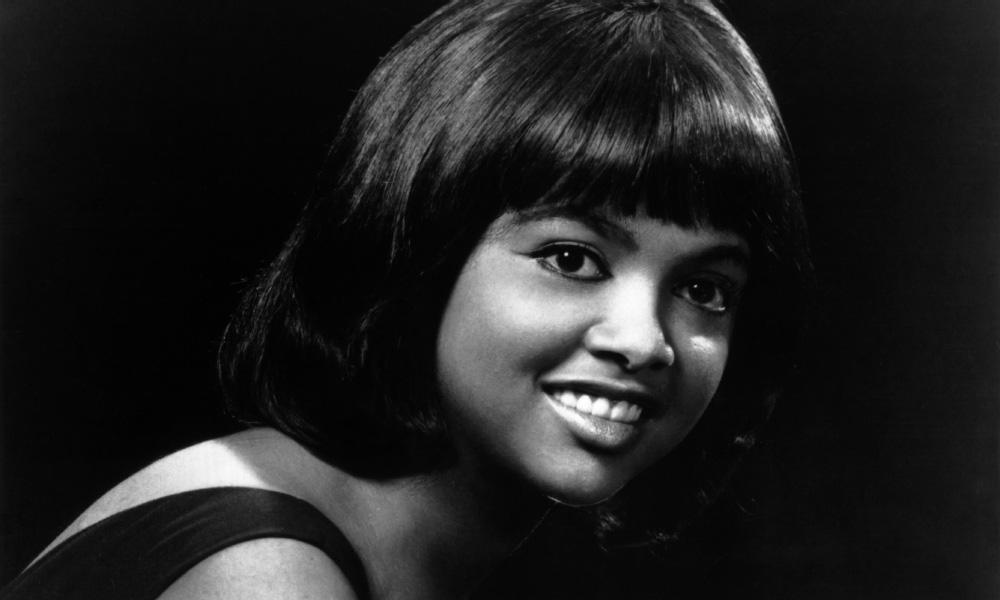 Motown Star Tammi Terrell Dies
On this day in music, March 16, 1970, 24-year-old Motown star Tammi Terrell lost her battle with brain cancer. Born Thomasina Winifred Montgomery in Philadelphia, Terrell began her career as a teenager, recording as Tammy Montgomery for the Wand, Try Me, and Checker labels and performing as a backup singer for James Brown. Although she scored a couple of solo hits, she is best remembered for a series of hit duets with Marvin Gaye, including two US R&B No.1s from 1968, "Ain't Nothing Like The Real Thing" and "You're All I Need To Get By," as well as the enduring Top 40 hit, "Ain't No Mountain High Enough."
In 1968, Otis Redding's "(Sittin' On) The Dock Of The Bay," became the first posthumous single to top the Billboard Hot 100. Nicknamed the "King of Soul," Redding recorded the iconic hit days before a plane crash took his life on December 10, 1967. The song, which also topped the R&B chart, remained at No.1 for five weeks and earned two awards at the 1969 Grammys.
In 1977, A&M terminated its contract with the Sex Pistols and halted production of the punk band's debut single, "God Save The Queen," after a violent altercation between the band and Bob Harris, host of BBC 2's flagship rock show The Old Grey Whistle Test. The controversy prompted A&M to end their association with the band, though they paid them off with £75,000.
In 2015, 62-year-old Andy Fraser, who served as the bass guitarist and occasional pianist with the British blues-rock band Free, died of a heart attack. The London-born musician co-founded the band in 1968 at the age of 15 and co-wrote their biggest hit, 1970's "Alright Now." Following his departure from Free in 1973, Fraser formed a new band, Sharks. He also wrote Robert Palmer's 1978 US and UK hit, "Every Kinda People."
In 1964, The Beatles' sixth single "Can't Buy Me Love" racked up advance sales in America
of a record-breaking 2,100,000 copies. On its release, the song topped Billboard's Hot 100 and became the Fab Four's third consecutive US chart-topper.
In 2019, surf-rock pioneer, guitarist Dick Dale, died of heart failure at the age of 81. Born Richard Anthony Monsour in Boston, Dale was famed for his much-imitated staccato picking technique which defined the sound of his most famous record, 1962's Eastern-tinged "Misirlou," a track that enjoyed a revival after director Quentin Tarantino featured it on the soundtrack to his 1994 hit movie Pulp Fiction.
In 1965,The Rolling Stones topped the UK singles chart for the third time with "The Last Time," which had the distinction of being the band's first British No.1 written by Mick Jagger and Keith Richards.
Looking for more things that happened on this day in music?
Keep scrolling for all of the headlines for March 16.
BORN ON MARCH 16:
1936: Fred Neil
1942: Jerry Jeff Walker
1954: Nancy Wilson (Heart)
1959: Flavor Flav (Public Enemy)
1966: H.P. Baxxter (Scooter)
1972: Andrew Dunlop (Travis)
Looking for more artists born on this day?
Keep scrolling for all of our March 16 birthdays.
---
What to find another day?
---
March 16th
16 Mar 2019
American country singer Justin Carter died after being accidentally shot during the filming of a music video at his apartment in Woodlands, an area north of Houston. The singer had just released a new song titled 'Love Affair' a week earlier.
16 Mar 2019
American rock guitarist Dick Dale died of heart failure at the age of 81. He was known as The 'King of the Surf Guitar'. He pioneered and created what many call the surf music style. Dale worked closely with Fender to produce custom made amplifiers, including the first-ever 100-watt guitar amplifier. His song 'Misirlou' featured over the opening credits to Quentin Tarantino's Pulp Fiction.
16 Mar 2017
American blues harmonica player, singer and songwriter James Cotton died from pneumonia aged 81. Cotton worked in Howlin' Wolf's band in the early 1950s. In 1955, he was recruited by Muddy Waters to come to Chicago and join his band. In 2006, Cotton was inducted into the Blues Hall of Fame.
16 Mar 2015
Sam Smith stopped
Madonna
from topping the UK album chart, denying her the 12th No.1 of her career.
Madonna
's latest album, Rebel Heart, had been in pole position throughout the week, but Smith's In The Lonely Hour sneaked ahead at the last minute, beating
Madonna
by 12,000 sales. In The Lonely Hour had now spent six separate spells at No.1 - a record for a male solo artist.
16 Mar 2015
Andy Fraser songwriter and bass guitarist with
Free
died of a heart attack caused by Atherosclerosis in California aged 62. The London-born musician became a founding member of the British group when he was just 15 and went on to write most of the material with lead singer Paul Rodgers, including Free's 1970 hit '
All Right Now
', 'My Brother Jake' and 'The Stealer'. Fraser also penned 'Every Kinda People', a hit for Robert Palmer as well as songs for Joe Cocker, Chaka Khan,
Rod Stewart
and Paul Young.
16 Mar 2012
A series of 'medical mishaps' forced Morrissey to cancel the rest of his forthcoming concerts in the US. The ex-
Smiths
frontman had suffered a number of illnesses including a bleeding ulcer, Barrett's oesophagus and double pneumonia. The 53-year-old, had already called off 21 gigs this year due to poor health.
16 Mar 2010
ABBA
were inducted into the US Rock and Roll Hall of Fame, along with
Genesis
and The Hollies.
Abba
's Benny Andersson and Anni-Frid Lyngstad accepted their trophies, in New York.
16 Mar 2010
A rare
Led Zeppelin
recording from the group's 1971 gig at St Matthew's Baths Hall in Ipswich, England was unearthed at a car boot sale. The bootleg copy of the audio from the group's gig on November 16th 1971 was picked up for just 'two or three pounds' by music fan Vic Kemp who said 'I was going through a stand of CDs at the car boot at Portman Road and the guy who was selling them said, 'You might be interested in this. It must have been recorded by someone standing at the front with a microphone. You can hear Robert Plant talking to the audience quite clearly.'
16 Mar 1996
Charles Pope singer with the American vocal group The Tams died of heart failure. They had the 1964 US hit 'What Kind of Fool (Do You Think I Am)' and the 1971 UK No.1 single 'Hey Girl Don't Bother Me'. The group took their name from the Tam O'Shanter hats they wore on stage.
16 Mar 1992
During a
Metallica
gig at Orlando Arena fans dangled an usher by his ankles from the balcony as trouble broke out at the concert. The band were charged $38,000 (£22,353) for repairs and cleaning after the audience trashed the building.
16 Mar 1991
Seven members of Country singer Reba McEntire's band and her road manager were among 10 people killed when their private jet crashed in California just north of the Mexican border. McEntire, who had given a private concert in San Diego for IBM employees the night before, was not on the plane.
16 Mar 1977
Paper Lace were at No.1 on the UK singles chart with the anti-war pop song 'Billy Don't Be A Hero,' the group's only No.1. Bo Donaldson and the Heywoods scored a US No.1 with their version of the song.
16 Mar 1977
After being with the label for just six days the
Sex Pistols
were fired from A&M due to pressure from other label artists and its Los Angeles head office. 25,000 copies of 'God Save The Queen' were pressed and the band made £75,000 ($127,500) from the deal.
16 Mar 1974
During a US tour,
Elvis Presley
played the first of four nights at the Midsouth Coliseum in Memphis Tennessee. This was the first time Elvis had played in Memphis since 1961.
16 Mar 1972
John Lennon
lodged an appeal with the US immigration office in New York, after he was served with deportation orders arising from his 1968 cannabis possession conviction.
16 Mar 1971
Winners at this years Grammy Awards included, Simon and Garfunkel who won Record of the year, Song of the year and Album of the year for
Bridge Over Troubled Water
. The
Carpenters
won Best new act and Best vocal performance for 'Close To You'.
16 Mar 1970
Motown
singer
Tammi Terrell
died of a brain tumour at the age of 24. She had collapsed onstage on October 14, 1967 into
Marvin Gaye
's arms during a concert in Hampton, Virginia. Initially Terrell recorded solo, but from 1967 onwards she recorded a series of duets with
Marvin Gaye
, including the 1967 US No.5 'Your Precious Love' and the 1968, 'Ain't Nothing Like the Real Thing'.
Marvin Gaye
reacted to her death by taking a four year hiatus from concert performance and went into self-isolation.
16 Mar 1968
The posthumously released
Otis Redding
single '(Sittin' On) The Dock Of The Bay' started a five week run at No.1 on the US chart, (a No.3 hit the UK). Otis was killed in a plane crash on 10th December 1967 three days after recording the song. 'Sittin' On The Dock Of The Bay', became the first posthumous No.1 single in US chart history and sold over four million copies worldwide.
16 Mar 1965
16 Mar 1964
The Beatles
set a new record for advance sales in the US with 2,100,000 copies of their latest single 'Can't Buy Me Love.' When pressed by American journalists in 1966 to reveal the song's 'true' meaning,
Paul McCartney
stated 'I think you can put any interpretation you want on anything, but when someone suggests that 'Can't Buy Me Love' is about a prostitute, I draw the line'.
16 Mar 1959
Doo-wop group The Platters scored their only UK No.1 hit with 'Smoke Gets In Your Eyes' (also a US No.1 hit). The song was a show tune written by American composer Jerome Kern and lyricist Otto Harbach for their 1933 musical Roberta. Paul Whiteman had the first hit recording of the song in 1934.
Born on this day in music
16 Mar 1979
Leena Peisa, keyboards, Lordi. Became Finland's first ever Eurovision Song Contest winners after their song 'Hard Rock Hallelujah' won the contest held in Athens in 2006.
16 Mar 1972
Andrew Dunlop, guitarist with Scottish rock band Travis. Their 1999 UK album The Man Who spent nine weeks at No.1 on the UK Charts and one-hundred and thirty-four weeks in the top 100 of the chart. Travis had and 1999 UK No.10 single 'Why Does It Always Rain On Me', plus over 10 other UK Top 40 singles.
16 Mar 1970
Alex Lee, guitarist who has worked with Goldfrapp, Suede, Placebo, Strangelove and The Blue Aeroplanes.
16 Mar 1966
H.P. Baxxter (born Hans-Peter Geerdes in Leer), German techno group Scooter who have sold over 14 million records and are considered the most successful single-record German act with 20 top ten hits. 2008 UK No.1 album 'Jumping All Over The World.'
16 Mar 1964
British musician Aziz Ibrahim. He is best known for his work as guitarist with Simply Red, The Stone Roses (post-John Squire) and their former vocalist Ian Brown. He has also worked with Paul Weller.
16 Mar 1963
Stuart Kerr, drummer with Love & Money and then Texas who had the 1989 UK No.8 single 'I Don't Want A Lover'.
16 Mar 1959
American musician, rapper, Flavor Flav who rose to prominence as a member of the hip-hop group Public Enemy. They had the 1991 US No.4 album Apocalypse 91... The Enemy Strikes Black.
16 Mar 1954
English singer-songwriter, actor, film producer, and television writer Jimmy Nail who had the 1985 UK No.3 hit 'Love Don't Live Here Anymore' and the 1992 UK No.1 single 'Ain't No Doubt'. Nail also appeared in the TV series Auf Wiedersehen, Pet, Spender and Crocodile Shoes.
16 Mar 1954
American musician, singer, songwriter, Nancy Wilson who with Heart had the 1986 US No.1 single 'These Dreams, and the 1987 US No.1 & UK No.3 single 'Alone'.
16 Mar 1950
Scottish musician Matt Irving best known as the bass guitar player for Manfred Mann's Earth Band between 1981 and 1986. Irving has also worked with with The Lords of the New Church, Squeeze, Chris Rea, Paul Young and Roger Waters. He died on 3 April 2015.
16 Mar 1948
American rock musician Michael Bruce, guitarist with the Alice Cooper Band, who had the 1972 UK No.1 & US No.7 single 'School's Out' and the 1973 US & UK No.1 album Billion Dollar Babies.
16 Mar 1942
American country music singer and songwriter Jerry Jeff Walker. He wrote 'Mr Bojangles' a hit for The Nitty Gritty Dirt Band in 1970. Since then Walker's song has been recorded by many popular artists, including Garth Brooks, Chet Atkins, Jim Croce, Jamie Cullum, John Denver,
Neil Diamond
,
Bob Dylan
,
Billy Joel
,
Elton John
, Don McLean and
Dolly Parton
. He died of throat cancer on 23 Oct 2020 age 78.
16 Mar 1936
American folk singer-songwriter Fred Neil who wrote 'Everybody's Talkin'', which became a hit for Harry Nilsson after being used for the film Midnight Cowboy. His song 'The Other Side of This Life" was covered by the Lovin' Spoonful, The Animals, The Youngbloods, Peter Paul & Mary and Jefferson Airplane. Neil died of natural causes on July 7th 2001, as he battled skin cancer.