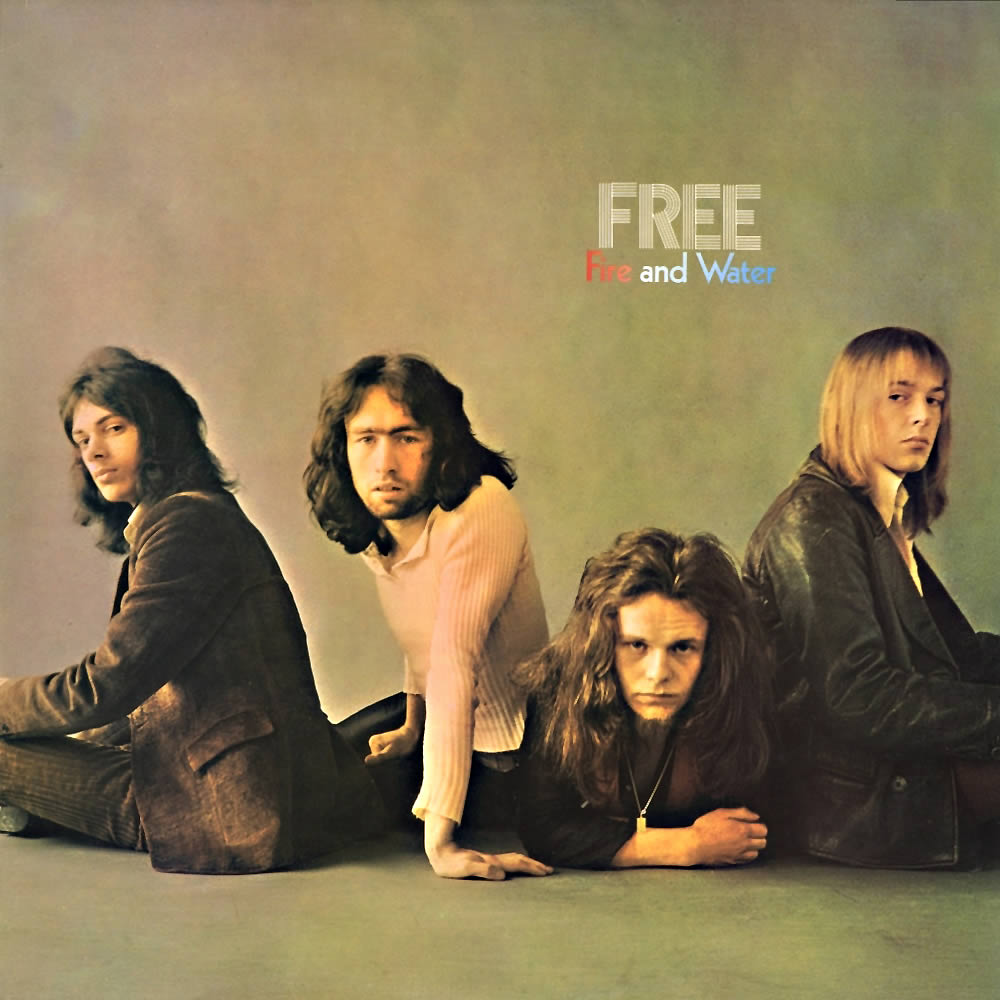 Island Records, which was founded in Jamaica in 1959 by Chris Blackwell and Graeme Goodall, who relocated to the UK in May 1962, having released 26 singles and two albums. They initially released mainly reggae and specialist acts, including Millie Small, whose "My Boy Lollipop" sold six million copies. Blackwell said: 'I didn't put it on Island because I knew it was going to be so big. Independent labels in those days couldn't handle hits, so I licensed it to Fontana, which was part of Phillips. I was lucky enough to see Stevie Winwood with The Spencer Davis Group, at a TV show in Birmingham. So then I started to spend more time in that area.' The label turned to rock music, signing The Spencer Davis Group and licensing them to Fontana like the Millie records.
The label carried on its relationship with Steve Winwood after The Spencer Davis Group, scoring three Top 10 hits in 1967 with Winwood's new band Traffic: "Paper Sun", "Hole In My Shoe" and "Here We Go Round The Mulberry Bush". The label also released singles and albums by UK group Nirvana (the original band), who released two singles and the first story 'concept' album in 1967. After the success of these 'rock/pop' acts, Island signed a whole new range of up and coming artists, including Jethro Tull, Spooky Tooth, John Martyn, Blodwyn Pig, Fairport Convention and Free.
Free were a young British blues band whose members first came together to rehearse and play their first gig, in the same evening, at the Nag's Head pub in Battersea, London, on 19th April 1968. Bass player Andy Fraser was 15 years old and a protege of blues singer Alexis Korner, lead guitarist Paul Kossoff was 17, and both lead singer Paul Rodgers and drummer Simon Kirke were 18.
Kossoff and Kirke had first became friends in the R&B band Black Cat Bones. Kossoff saw vocalist Paul Rodgers singing with Brown Sugar while visiting the Fickle Pickle, an R&B club in London's Finsbury Park. He was immediately impressed, and asked if he could jam with Rodgers onstage. Along with Kirke, they would go on to form Free with the addition of Andy Fraser, who at the age of 15 had already been playing with John Mayall and the Bluesbreakers.
By November of 1968, the band were given the name Free by Alexis Korner, whose choice met with immediate approval. Simon Kirke said: 'You must remember, in those days, it was all sort of arty-farty in Britain. Jack Bruce, Ginger Baker and Graham Bond once had a band called Free at Last, which was a name we really liked, however it had already been used. We were a blues band, so we decided on Free, which we thought was something a bit more nebulous.'
Free established their own distinct sound and style, with sparse arrangements, powerful bass and a high energy mix of rock and blues. Kirke explained: 'We were very serious about the direction of our music. We were never interested in the trappings of psychedelia. We wanted it very simple – bass, guitar, drums and vocals. Paul Rodgers could play both bass and guitar but we rarely called on him for it. We never wanted to have a gaudy sound.'
Free recorded their first album, Tons Of Sobs, for Island, produced for a minimal £800 (about £10,000 in 2010, according to the Retail Price Index) by Guy Stevens, who later became notable for producing early albums for Mott the Hoople and The Clash's legendary album London Calling. Released on March 14th 1969, Tons Of Sobs supported the band's live shows, which earnt them a strong following on the live circuit, but neither the first album, nor the follow-up, released in October of that year and simply titled Free, charted in the UK or the US. Single releases from the latter, "Broad Daylight" and "I'll Be Creepin", also failed to make any impact at radio.
'Andy Fraser's bass playing on I'll Be Creepin' was fantastic,' said Simon Kirke, 'I always felt that, pound for pound, Andy Fraser had the most talent of the four of us. [He] was quite advanced for his age and, in many ways, a lot like John Paul Jones of Led Zeppelin – someone who could play a number of instruments well and was a strong but quiet influence.'
In America, Free's break would come in the summer of 1969, when the band was asked, along with Delaney and Bonnnie, to open dates on Blind Faith's huge US Tour. After the tour, Free played a week's shows at Ungano's club in New York. Simon Kirke recalled: 'The second night that we were there, Eric Clapton and Ginger Baker walked in and we were stunned, absolutely in awe, because we had very little contact with them during the tour. Clapton came backstage and asked Kossoff to show him how he got such strong and fluid vibrato in his playing. Kossoff nearly died. 'What, me showing you stuff? You must be joking!' But Clapton was serious, as Kossoff, among the guitarists' fraternity, had really begun to develop a name for himself.
After more nonstop touring, Free returned to the studio to commence work on what would become Fire And Water. Recorded between Trident and Island Studios in London, one of the engineers on the sessions was Roy Thomas Baker, who would later become Queen's producer (he mixed Killer Queen, Bohemian Rhapsody and Don't Stop Me Now, among others).
The first two things laid down were Remember, a reworking of "Woman By The Sea", an unused song from the Tons of Sobs recording sessions in 1968, and an early version of "All Right Now", on January 11th, 1970. According to drummer Simon Kirke, "All Right Now" was written during a UK tour, by bassist Andy Fraser and singer Paul Rodgers in the Durham Students' Union building, Dunelm House: 'Our repertoire at that time was mostly slow and medium paced blues songs which was alright if you were a student sitting quietly and nodding your head to the beat. However, we finished our show in Durham and walked off the stage to the sound of our own footsteps. The applause had died before I had even left the drum riser. When we got into the dressing room, it was obvious that we needed an uptempo number, a rocker to close our shows. All of sudden, the inspiration struck Andy Fraser, and he started bopping around singing All Right Now….' He sat down and wrote it right there in the dressing room. It couldn't have taken more than ten minutes.'
With sessions lined up in between tour dates, the tracks were laid down throughout February, with a new version of "All Right Now" recorded right at the end of the sessions, on March 8th. Mixing was done straight after that, and an album master delivered to Island on March 11th. Island boss Chris Blackwell, however, wasn't at all happy with the album mix and requested it be redone, as well as the band doing more work on "All Right Now", which he saw as a hit, if it could be cut down from its length on the album. Somewhat reluctantly, the band recorded more overdubs with engineer Jon Kelly and Blackwell shortened the song to a suitable single length. The single version included numerous overdubs not present on the album version, and the mix was quite different, with tighter guitar parts and an edit of the long central instrumental section. It was apparently only the second stereo single released in the UK (the first being Bowie's "Space Oddity"), which accounts for the rather separated stereo balance.
With more recording happening between gigs, "All Right Now" wasn't released until the end of May, after which it, and Free's career, went through the roof. Sparked by a massive hit, the third studio album, Fire and Water, became the band's breakthrough hit, reaching number 2 in the UK charts and number 17 in the US, making it the most successful Free album.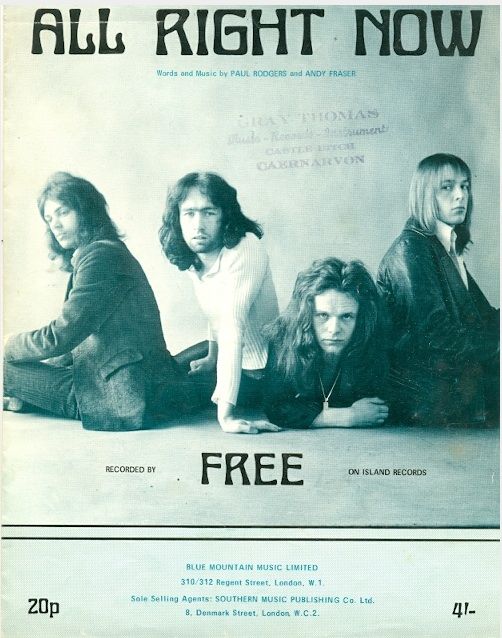 "All Right Now" is the only real uptempo song on the album, the rest being more at the mid-pace which Free used to great effect in their blues-based live shows. The opener and title track is in a similar vein to the hit, but slower paced, while the rest of the album features the soulful "Oh I Wept", the slightly rockier "Heavy Load", and the hypnotic 6 minute blues ballad, "Don't Say You Love Me", along with live favourite "Mr Big".
Just a few hours before Jimi Hendrix took to the stage, Free appeared on the Sunday afternoon at the 1970 Isle of Wight Festival to a crowd of over 600,000 people. This, the final day of the festival, was a turning point for the group. Free put in a blistering performance and with the latest album just released, the crowd sang along to what was now becoming their first hit, "All Right Now".
"All Right Now" was a number 1 hit in over 20 territories and in 1990 was recognised by ASCAP (The American Society of Composers, Authors, and Publishers) for garnering 1,000,000 plus radio plays in the US up to late 1989. In 2006 the BMI London awards included a Million Air award for 3 million spins in the US of "All Right Now".
The group went on to much more success, but tensions were always rife within the band and eventually they imploded, with Andy Fraser going solo, Rodgers and Kirke forming Bad Company with Mick Ralphs, and Paul Kossoff fronting Back Street Crawler. However Kossoff's unhappiness with the way Free had ended, combined with drug addiction, contributed to a drastic decline in the guitarist's health. On a flight from Los Angeles to New York on 19 March 1976, Kossoff died from drug-related heart problems. He was cremated and interred at the Golders Green Crematorium. His epitaph reads 'All Right Now'.
Andy Fraser died in California on 16 March 2015 aged 62. The London-born musician became a founding member of the British group when he was just 15.