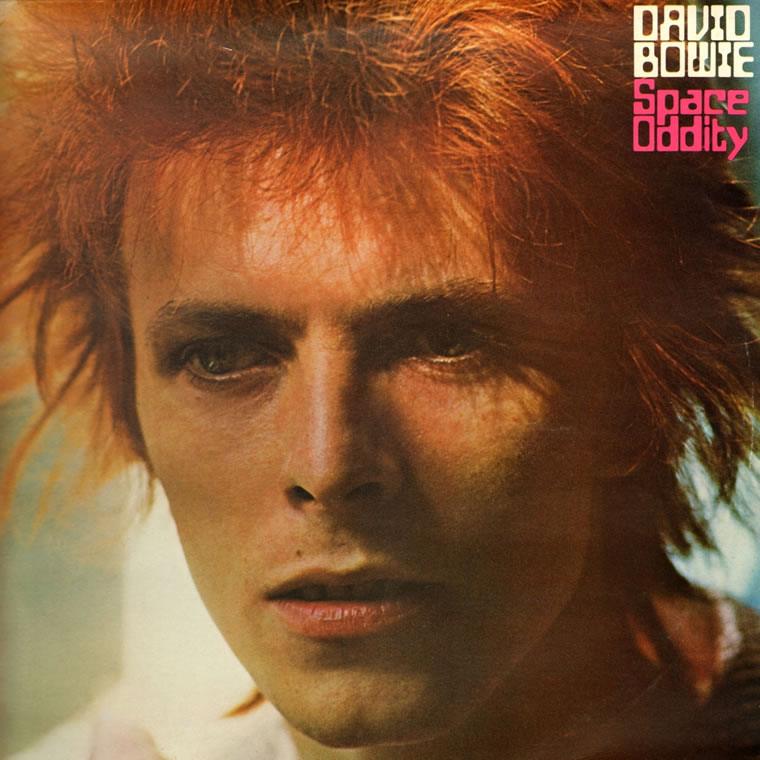 On 20th June 1969, David Bowie recorded 'Space Oddity' at Trident Studios London. The track went on to become a UK No.1 when re-released in 1975. Written about the launch of Major Tom, a fictional astronaut; Bowie would later revisit his Major Tom character in the songs "Ashes to Ashes", 'Hallo Spaceboy', "New Killer Star" and "Blackstar".
Davy Jones had released a string of singles – the former singer with The Konrads and The King Bees had seen his debut single, "Liza Jane", credited to Davie Jones and the King Bees, sink without trace. Then came "I Pity The Fool", then another one, which no one can remember, and then his fifth unsuccessful single release, "Do Anything You Say".
'Maybe it's my name', he thought, dissatisfied with his stage name as Davy (and Davie) Jones, which in the mid-1960s invited confusion with Davy Jones of The Monkees, Bowie then re-named himself after the 19th-century American frontiersman Jim Bowie and the knife he had popularised.
So then came his April 1967 solo single, "The Laughing Gnome", utilizing sped-up Chipmunk-style vocals. Now David himself would have admitted, this was probably a mistake. Let's leave that one there.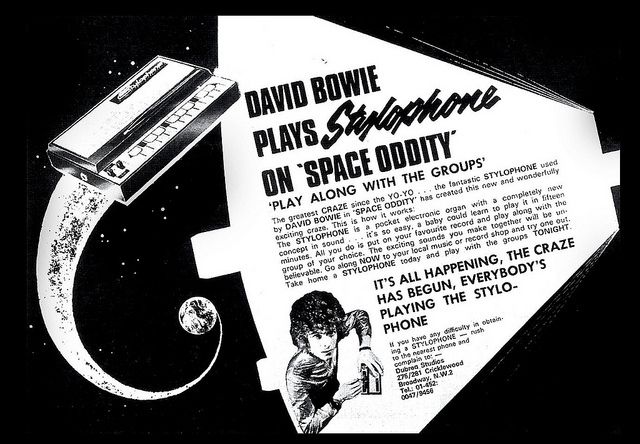 Because of his lack of commercial success, Bowie was forced to try to earn a living in different ways. He featured in a Lyons Maid ice cream commercial but was rejected for another by Kit Kat. Then intended as a vehicle to promote the singer, a 30-minute film featuring performances from his repertoire, "Love You Till Tuesday", was made.
Although not released until 1984, the filming sessions in January 1969 led to unexpected success when Bowie told the producers, "That film of yours—I've got a new song for it." He then demoed the song that would provide his commercial breakthrough. "Space Oddity" was released later in the year to coincide with the first moon landing. "Space Oddity" was released on 11 July 1969 five days ahead of the Apollo 11 launch, to become a UK top five hit.
In a 2003 interview with Performing Songwriter magazine, Bowie explained: "In England, it was always presumed that it was written about the space landing because it kind of came to prominence around the same time. But it actually wasn't. It was written because of going to see the film 2001, which I found amazing. I was out of my gourd anyway, I was very stoned when I went to see it, several times, and it was really a revelation to me."
Its also worth remembering that some very accomplished musicians played on the original single release, namely the late Mick Wayne (guitar) – Terry Cox, ex-drummer for the big jazz-folk band 'Pentangle – the great Herbie Flowers on bass ("Walk On The Wild Side," "Diamond Dogs") – and the now legendary Rick Wakeman on Mellotron and piano (the first time he played with Bowie).
Bowie is in fine singing voice and played guitar and stylophone. Yes, stylophone – a miniature stylus-operated synthesizer – if you've never seen one, it consisted of a metal keyboard played by touching it with a stylus, it was really a kids toy. Australian entertainer Rolf Harris had made it famous, but after Bowie cleverly utilised it on his first hit record, he ended up advertising the things. "As used by David Bowie".