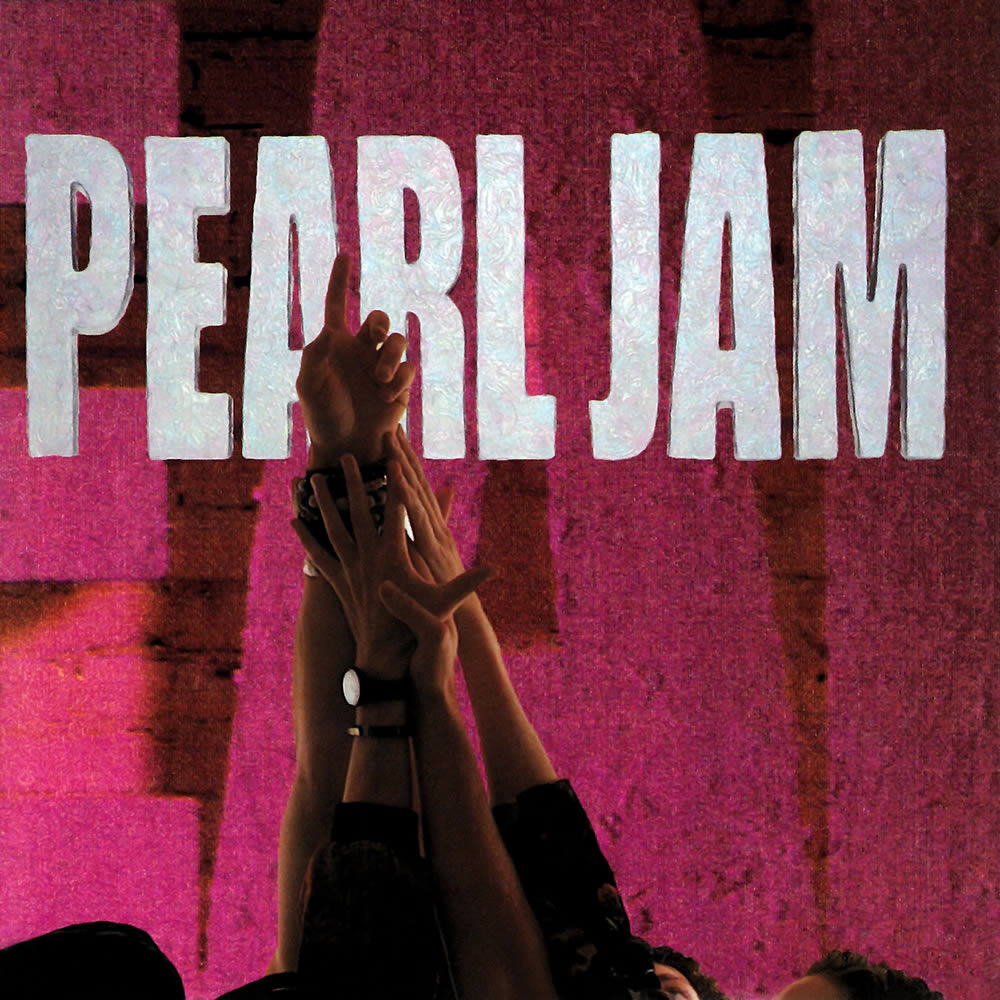 1990, and Seattle's music scene is booming, the culmination of almost a decade's worth of bands working as a community, putting out their own records, and they were starting to enjoy some sort of success: Soundgarden had just seen their album Ultramega OK get a Grammy nomination, and Nirvana's debut, Bleach, had caused such a stir that Geffen had swooped in and signed the band away from local indie Sub Pop. Meanwhile, in the summer of that year, three young men – guitarists Stone Gossard and Mike McCready, plus bass player Jeff Ament – would congregate in Gossard's parents' attic, and jam on the instrumentals that within a year would be the basis for Pearl Jam's Ten.
McCready had previously played in a local metal band, Shadow, while Gossard and Ament had played with the band Green River, who split up in 1987, and then again in Mother Love Bone, whose singer Andy Wood had, at the age of 11, set himself the goal of becoming a rock star. His onstage presence was flamboyant and larger than life, leaping from the stage, cordless mic in hand, to roam through the crowd while he sang.
Tragedy struck when, despite an intervention by his bandmates in late 1989, Wood died from an accidental heroin overdose on March 19, 1990. 'I didn't know what I was going to do with my life,' Ament said in 1991, 'I felt like I'd spent a lot of time getting to that point, and … the rug got pulled out from underneath us.'
Gossard had spent the summer after Wood's death writing music on his own, while Ament was playing around town with several bands. On a night in June, they saw McCready playing with a local psychedelic outfit called Love Chile, and soon after, Gossard gave the guitarist a call. 'He said, Do you want to jam?' McCready remembers, 'so we got together and we started playing upstairs in his parents' attic. Jeff was playing with other people at the time. I said, 'We got to get Jeff, because you guys together are really great.' Soon, Ament was on board as well.
Not long after the three began playing together, they realized that the instrumentals they'd created were far from throwaways. Booking studios sessions with, separately, Soundgarden's Matt Cameron and Green River's Chris Friel providing drums, they recorded what they'd written so far. 'There was no pressure, because they weren't really songs,' Ament has stated. 'They were just song ideas, jams and that sort of stuff. It was totally cool because at that point, it was just kind of picking up the vibe and going with it.'
Gossard put five of these instrumental tracks – Dollar Short, Agytian Crave, Footsteps, Richard's 'E' and 'E' Ballad – onto a tape, calling it Stone Gossard Demos '91. The band then sent the cassette out in search of a singer and drummer. When they got the tape back from one singer, a young surfer from San Diego, they would have the song that would start their career: a version of Dollar Short that would be retitled Alive.
They had given former Red Hot Chili Peppers drummer Jack Irons the demo to see if he would be interested in joining the band, and to distribute the demo to anyone he felt might fit the lead vocal position. Irons passed on the invitation but sent the demo to a friend from San Diego named Eddie Vedder. Vedder was the lead vocalist for a local band called Bad Radio and worked at a gas station during the day.

The morning after he first listened to the demo, Vedder went surfing, the music still in his head. He recalled the incident in 1991: 'When you haven't slept for days, you get so sensitive that it feels like every nerve is directly exposed… I went surfing in that sleep-deprived state and totally started dealing with a few things that I hadn't dealt with. I was really getting focused on this one thing, and I had this music in my mind at the same time. I was literally writing some of these words as I was going up against a wave.' As soon as he left the water, he returned home and added his lyrics to three of Gossard's songs: Footsteps, Agytian Crave, and Dollar Short, the latter two to be retitled Once and Alive, respectively.
Gossard and Ament were impressed enough with Vedder's lyrics and vocals to fly him up to Seattle for an audition, Vedder having in the interim written lyrics for E Ballad, retitling it Black. The band, now joined by Dave Krusen on drums, and Vedder rehearsed for a week in October 1990, writing eleven songs in the process.
With Vedder and Klusen on board, the band took the name Mookie Blaylock, in reference to the then-active All-Star basketball player, debuting their new songs at a gig on October 22 at Seattle club the Off Ramp. The following day, they went into London Bridge Studios to put the best songs to tape. By December, Vedder had moved to Seattle for good, and the band had signed to Epic Records.
Mookie Blaylock went back into London Bridge studios in January to record a more professional demo of their best songs, returning there for album sessions from March 27th 1991 with producer Rick Parashar. By then, the band had already written most of the album's material, and the sessions went quickly, ending less than a month later, on April 26.
By now, the band had changed its name to Pearl Jam. (The band claimed at the time that the name came from the hallucinogenic jam Vedder's great grandma Pearl used to make, though the story is most likely a fabrication). But in tribute to their original moniker, they named the album after Mookie Blaylock's jersey number: Ten.
Vedder's lyrics for Ten deal with subjects like depression, suicide, loneliness, and murder. The album also tackles social concerns such as homelessness (Even Flow) and the use of psychiatric hospitals (Why Go). In later interviews the band revealed that the truth on which Alive was based came from Vedder's own life: he had been raised believing one man was his father, only to be told by his mother, at the age of 17, that his father was, in fact, someone else, and that that man had already died.
Once the sessions were completed, Krusen left the band, checking himself into a rehabilitation clinic for the personal problems he had at the time. Krusen later said, 'It was a great experience. I felt from the beginning of that band that it was something special,' but added, 'They had to let me go. I couldn't stop drinking.'
For mixing, in June the band joined British engineer Tim Palmer, who decided to mix the album at Ridge Farm Studios in Dorking, Surrey, UK, a converted farm that according to Palmer was 'about as far away from an L.A. or New York studio as you can get.'
Released on August 27th, 1991, Ten initially sold slowly upon its release, until, almost a year later, the album finally broke into the Top 10 of the Billboard 200 album chart in May, 1992, reaching number 8, peaking eventually at number 2. (It was held off the top spot by the Billy Ray Cyrus album, Some Gave All, featuring his hit "Achy Breaky Heart").
The album produced three notable singles: "Alive", "Even Flow", and "Jeremy", the latter and its accompanying video inspired by the true story of a 15-year-old boy named Jeremy Wade Delle, from Richardson, Texas, who killed himself in front of his English classmates at Richardson High School on January 8, 1991. UK success for the band came in 1992 with the release of "Alive", which peaked at number 16 in February, propelling the album into the charts. Ten stayed in the UK charts for 65 weeks, peaking at number 65, the longest for any Pearl Jam album. Ten's debut was followed by chart positions of number 27 for 'Even Flow' and number 15 for "Jeremy".
Pearl Jam became a key member of the Seattle grunge explosion, along with Alice in Chains, Nirvana, and Soundgarden. Nirvana's Kurt Cobain angrily attacked Pearl Jam, claiming the band were commercial sellouts, insisting that an album with such prominent guitar leads couldn't really be 'alternative.' Whether alternative or not, by February 1993, American sales of Ten had equalled those of Nevermind, a decisive result for a band that come together in the wake of such personal turmoil.