Red Hot Chili Peppers – BloodSugarSexMagik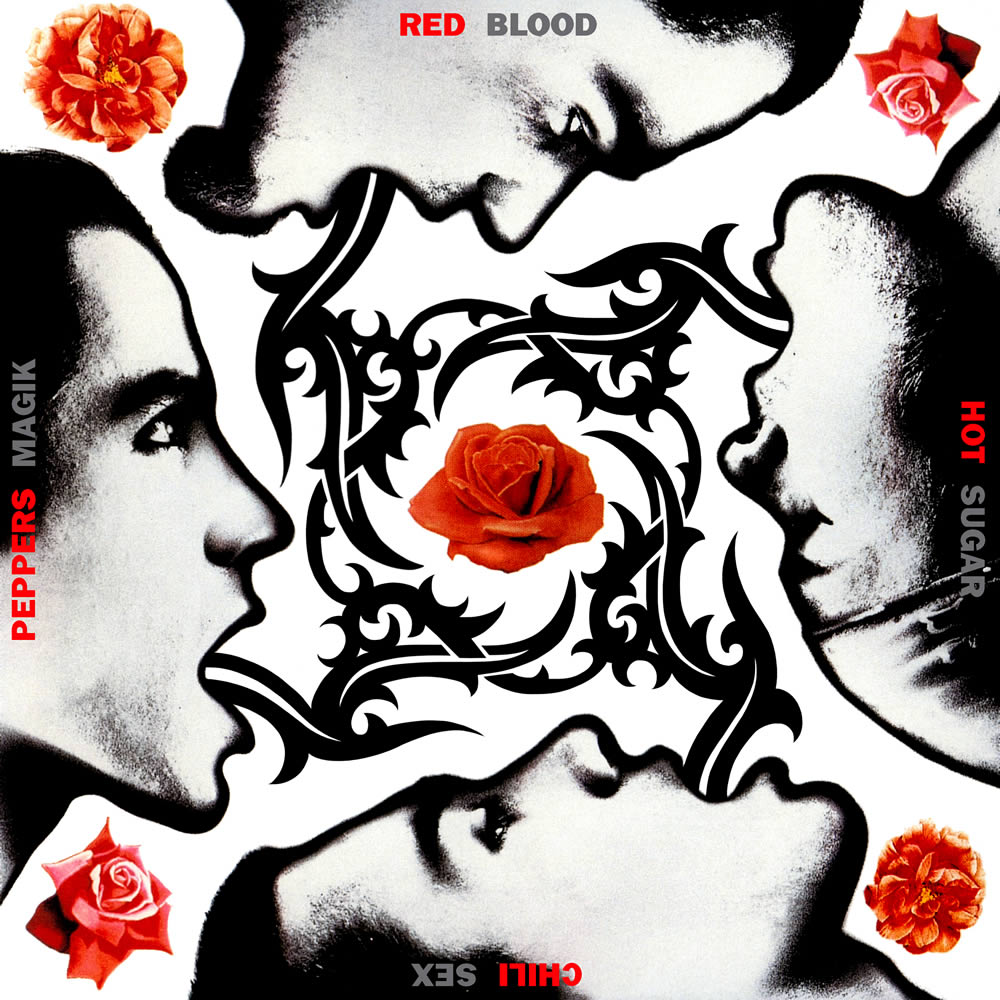 BloodSugarSexMagik was released on the same day that Nirvana released Nevermind and is recognised as an influential and seminal component of the alternative rock explosion in the early 1990s. Peaking at number 3 on the Billboard 200, the album has now sold over 15 million copies worldwide and was the Chili Peppers' introduction into worldwide popularity and critical acclaim. Sandwiched between the more underground, slightly deranged funkrockisms of the 1980s Chili Peppers and the ultra-commercial smoothies of recent times, BloodSugarSexMagik is the definitive Chilis album.
Believing it would enhance their creative output, producer Rick Rubin suggested recording at his 10-bedroom mansion in the Laurel Canyon area of Los Angeles where magician Harry Houdini once lived, (and where, during the 1960s and 70s, many famous artists such as Mick Jagger, David Bowie, Jimi Hendrix and The Beatles had stayed). A crew was hired to set up a recording studio and other equipment required for production in the house, with the band deciding they would remain inside the mansion for the duration of recording, though drummer Chad Smith, convinced the location was haunted, refused to stay overnight.
Guitarist John Frusciante gives the album the feel of a decadent art-rock project. Some of his playing is imposingly simplistic, yet also studied, but it never overshadows the combination of Parliament-fuelled funk and punk rock melodies, tailored to suit a band who were determined to stretch themselves in all directions. Rick Rubin's approach, as is his wont, was to settle back in his chair and let the talents flow, as Frusciante locked horns with vocalist Anthony Kiedis, each fighting for breathing space.
Lyrically, Kiedis was as preoccupied with sex as ever, whether invoking it as his muse, begging for it, or boasting in great detail about his prowess. It could have all ended in a tirade of pointless posturing and egotism, but ultimately it works so well. Both take the battle to an extreme, with the resultant drama being for the benefit of the music. It helps that Chad Smith and bassist Flea provide low-key rhythmic flexibility, holding the tracks together, even as they sometimes threaten to bust loose and run naked down the hallway.
All of this would have been irrelevant were it not for the songs themselves. On previous records the Chili Peppers may have been guilty of writing only a couple of good songs per album and then letting the style carry them, but this time they came up with a bucketload of sensations, including Under The Bridge, which Anthony Kiedis initially felt wouldn't fit the Chili Peppers' style, and was reluctant to show it to his bandmates until producer Rick Rubin told him to go for it.
'Give It Away' gave them their first hit from the album after KROQ of Los Angeles started to air the single several times daily. Unsure about a follow up track, Warner Bros. sent representatives to a Chili Peppers' concert in order to figure out what would ultimately be the next single. When Frusciante began playing 'Under The Bridge', Kiedis missed his cue; the entire audience began singing the song instead. Kiedis was initially 'mortified that I had fucked up in front of the Warners people…I apologized for fucking up but they said 'Fucking up? Are you kidding me? When every single kid at the show sings a song, that's our next single.'
The song became a critical and commercial success, peaking at number 2 on the Billboard Hot 100. Its accompanying video, which went into heavy rotation, won the Viewers' Choice Award and Breakthrough Video at the 1992 MTV Video Music Awards. You know you've arrived when a major TV show names an episode after your album – as ER did. The show's spoiler stated: 'Malucci and a female paramedic become trapped in an elevator with a man who is vomiting blood. Malucci saves the man's life and celebrates by having sex with the paramedic in an ambulance'. Sounds about right.
BloodSugarSexMagik is flamboyant and utterly compelling. It reinvented funk rock for a new generation, who didn't want to know Rick James or James Brown. In a way, the title says everything: raw passion, honeyed tunes, shagging and a sprinkling of indefinable sparkle. Oh, and it makes you laugh as well.