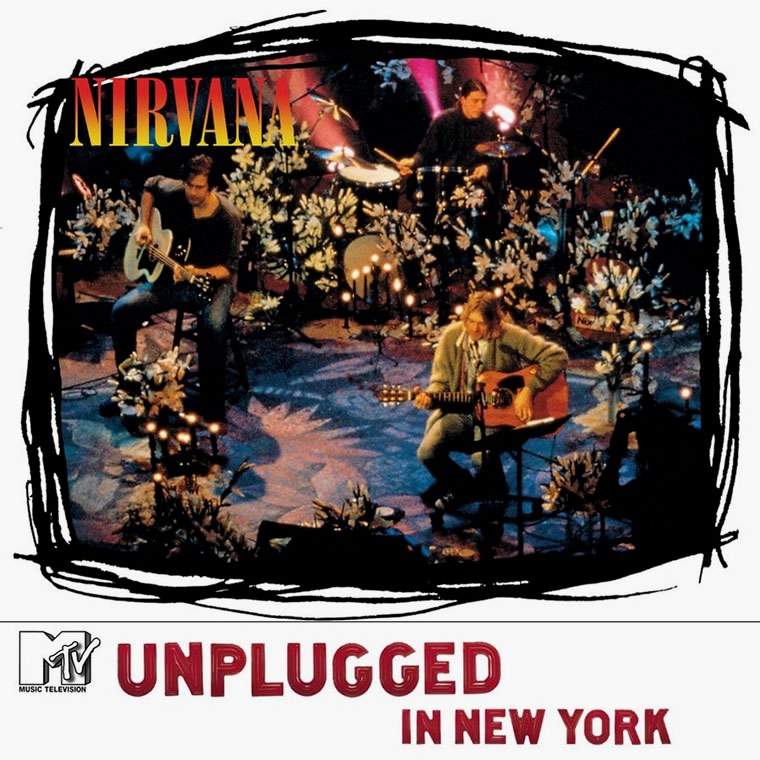 On 16th December 1993, MTV aired Nirvana's "Unplugged" session for the first time. The album featured an acoustic performance taped at Sony Music Studios in New York City on November 18, 1993.
Nirvana played a set list composed of mainly lesser known material and cover versions of songs by The Vaselines, David Bowie, Meat Puppets (during which they were joined by two members of the group onstage), and Lead Belly.
MTV Unplugged in New York was the first Nirvana album released in the wake of the April 1994 suicide of singer/guitarist Kurt Cobain. The album debuted at number one on the Billboard 200, and has become the group's most successful posthumous release, selling five million copies in America by 1997. It also won the Grammy for Best Alternative Music Album in 1996. MTV Unplugged was hailed by critics as proof the band was able to transcend the grunge sound they were commonly associated with.
Nirvana did the right thing; they didn't just belt out the hits, but made an effort and it paid off.
Some acts do the 'unplugged' thing better than others. Eric Clapton, Neil Young, Paul Simon, R.E.M., Sting, Lauryn Hill all turned in great performances, while some other acts didn't fare so well.
Need to rejuvenate your career? Too old to fit into the MTV format? Last album didn't sell as well as expected? Get me the producer of that unplugged show thingy, let's get him on there. When you look at the list of acts that have appeared on the show from 1989 until the present day, I'm sure plenty of that went on. At its peak, MTV Unplugged was THE music show to be on. You could play all your biggest hits….unplugged!
The direct inspiration for the series came in the decade immediately preceding the creation of the MTV program. The catalyst was a series of highly publicized "unplugged" performances that occurred in the late 1970s and early 1980s. The first of these was the June 1979 appearances by Pete Townshend at The Secret Policeman's Ball, a series of benefit shows in London for human rights organization Amnesty International. It was at these shows that the usually electric guitar-wielding Townshend was persuaded by benefit producer Martin Lewis to perform his hits "Pinball Wizard" and "Won't Get Fooled Again" on acoustic guitar.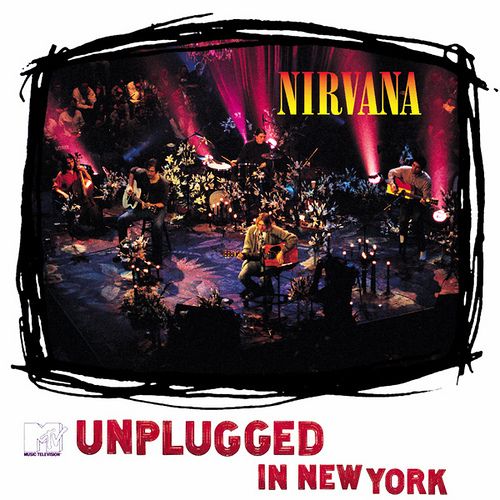 The first rock artist to perform in an "unplugged" mode on MTV was Jethro Tull who appeared on November 17, 1987 as an acoustic trio. XTC performed acoustically in May 1989, and Jon Bon Jovi and Richie Sambora performed "Livin' on a Prayer" and "Wanted Dead or Alive" during the 1989 MTV Video Music Awards.
The very first MTV Unplugged show was recorded in New York on 31 October 1989 and featured UK band Squeeze, Syd Straw (whatever happened to Syd?), and Elliot Easton, followed by The Smithereens and Graham Parker a couple of weeks later. By the end of 1990 The Allman Brothers Band, Aerosmith, Crosby, Stills & Nash, Don Henley, The Black Crowes, Elton John, and Crowded House had all made appearances on the show.
Whatever happened to MTV? I remember watching MTV for the first time when I was staying in a hotel in Norway in the middle '80s. I couldn't believe it — here was this channel playing back-to-back videos, some better than others — but to watch these mostly expensive, wellshot music videos was a treat. But now, MTV is a long way away from breaking any new bands or new acts. Reality TV is the name of the game.
Over its first year on the air, MTV struggled to win over advertising clients and record labels alike, poor ratings threatened to crush MTV before it could even get off the ground. With their backs to the wall, MTV execs made a power move, calling on the most legendary name in advertising. Soon after George Lois delivered a pitch for a campaign that would send Music Televison into our homes. The slogan couldn't have been simpler: "I Want My MTV!"
Come on, MTV, bring us something new, you must have some new ideas you could try out on us. We need proper music on TV; at one time we thought you were here to save us, but in a new world of Spotify, X Factor and YouTube, it all seems like a distant dream.
I want my MTV!