Simon And Garfunkel – Bridge Over Troubled Water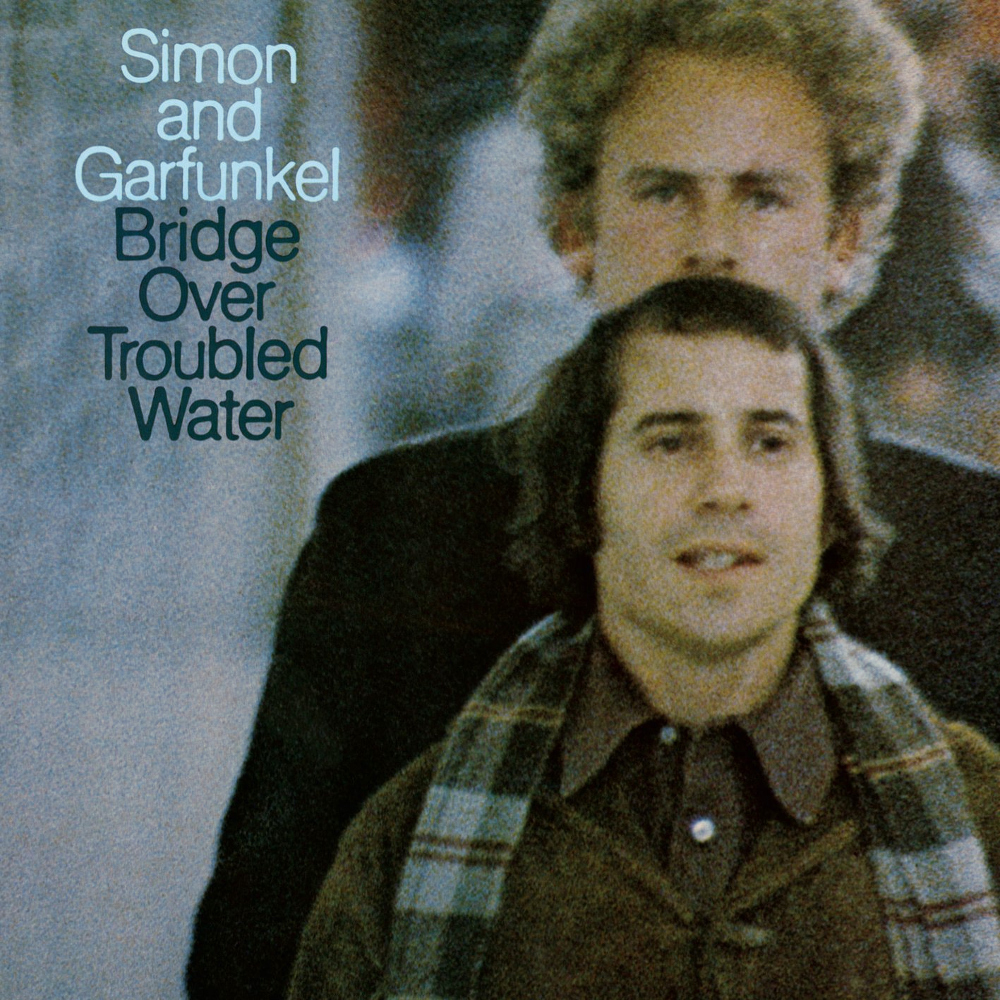 In Feb 1970, Simon and Garfunkel went to No.1 on the UK chart with "Bridge Over Troubled Water". The album went on to stay on the chart for over 300 weeks, returning to the top of the charts on eight separate occasions and spending a total of 41 weeks at No.1.
It's one of those songs, isn't it? A timeless classic which can still, to this day, send a shiver down the spine. The single won the Grammy Award for Record of the Year and Song of the Year in 1971.
Simon and Garfunkel met in elementary school in Queens, New York, in 1953, where they learned to harmonize together and began writing songs. Their 1964 debut, Wednesday Morning, 3 A.M., sold poorly, and they disbanded; Simon returned to a solo career, this time in England. In June 1965, a new version of "The Sound of Silence" overdubbed with electric guitar and drums became a major US AM radio hit, reaching number one on the Billboard Hot 100. The duo reunited to release a second studio album, Sounds of Silence.
"Mrs. Robinson" from their fourth studio album, Bookends (1968) became the duo's second chart-topper and became the first rock song to win the Grammy Award for Record of the Year. The track was helped after being featured in the Mike Nichols film The Graduate. Simon's inclusion of the phrase "coo-coo-ca-choo" is a homage to a lyric in the Beatles' "I Am the Walrus."
The duo's often rocky relationship led to artistic disagreements and their breakup in 1970. Their final studio album, Bridge over Troubled Water, was released that year and became their most successful, becoming one of the world's best-selling albums.
Paul Simon wrote "Bridge Over Troubled Water" while his partner Art Garfunkel was filming in Europe for the black comedy Catch-22 that starred Alan Arkin. The duo were coming to the end of their relatively short career, tensions were high, and by the time their fifth and final studio album was in the charts, Simon and Garfunkel were no longer.
Simon told Rolling Stone in 1972 that he now regrets his insistence that Art Garfunkel sing this song as a solo, as it focused attention on Garfunkel and relegated Simon to a secondary position. Art initially did not want to sing the lead vocal, feeling it was not right for him, stating that Simon should have sung the song. But after all these years, as a listener, you can't imagine anyone else but Art singing this beautiful song.
When Simon first presented the song to Garfunkel it had just two verses and the singer suggested Simon pen another verse, which he did. The final verse was written about Simon's then-wife Peggy Harper, who had noticed her first grey hairs, inspiring the line, "Sail on, silver girl." The first two verses had been recorded in New York and the final new verse was laid down in a studio in Los Angles.
Simon has also said he took inspiration from the Swan Silvertones' 1958 song "Mary Don't You Weep," which includes the line "I'll be your bridge over deep water if you trust in me."
So many great artists have recorded the song. Aretha Franklin saw her version reach No.1 on the US R&B chart. The Supremes, Dionne Warwick, The Jackson 5, Roberta Flack, and Whitney Houston all delivered their own soulful versions.
Arguably the most famous cover of the song was by Elvis Presley, who recorded it in Nashville in 1970 for his album That's The Way It Is. The song became a permanent fixture in his sets in Las Vegas. During one season in Vegas, Paul Simon attended one of the shows, and, after seeing Elvis perform the song, was reported to have said, "That's it, we might as well all give up now." Presley continued to use this song throughout all his live performances, including his final live appearance in Indianapolis on June 26, 1977.
Bridge Over Troubled Water has since sold over 25 million copies worldwide making it one of the best selling albums of all-time. Along with the title track, other classics on the album include "The Boxer," "The Only Living Boy in New York," 'Cecilia," and "El Condor Pasa (If I Could)".
So the duo who had started life known as Tom and Jerry in 1957 bowed out on an almighty high, but like all great stars, they returned — their 1981 Concert in New York's Central Park attracted more than 500,000 people, making it the seventh most highly attended concert in the history of music.
And what of Tom and Jerry? Well, we all know the story: Art went off and did a bit of acting and made a few solo records and Mr Simon went on to make some of the finest albums of the '80s and is still making great records today.