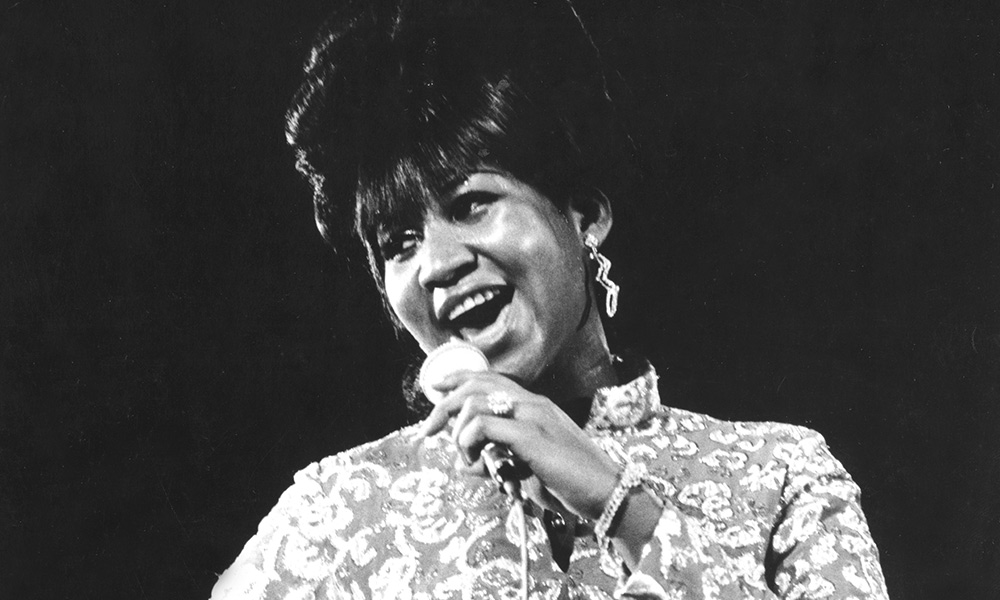 The undisputed 'Queen Of Soul' died at her home in Detroit of cancer on 16 August, 2018 age 76. Franklin created an amazing legacy that spans an incredible six decades, from her first recording as a teenage gospel star, to her final recordings in 2014.
When Franklin sang "Respect," the Otis Redding song that became her signature, it was a demand for equality and freedom and a harbinger of feminism, carried by a voice that would accept nothing less.
Franklin began her career as a child, singing gospel at New Bethel Baptist Church in Detroit, Michigan, where her father C. L. Franklin was minister. The Franklins had a troubled marriage due to Mr. Franklin's infidelities, and they separated in 1948. Aretha's mother died of a heart attack on March 7, 1952, before Aretha's tenth birthday.
When Franklin was 12, her father began managing her; he would bring her on the road with him during his so-called 'gospel caravan' tours for her to perform in various churches. He also helped her sign her first recording deal with J.V.B. Records.
Franklin was the mother of four sons. She first became pregnant at the age of 12. While Franklin was pursuing her career Franklin's grandmother Rachel and sister Erma took turns raising the children. Franklin was married twice, her first husband was Theodore 'Ted' White, whom she married in 1961 at age 19. Franklin then married her second husband, actor Glynn Turman, on April 11, 1978.
After turning 18, Franklin confided to her father that she aspired to follow Sam Cooke in recording pop music, and moved to New York. With the help from her father she produced a two-song demo that soon was brought to the attention of Columbia Records, who agreed to sign her in 1960. Her debut album Aretha: With The Ray Bryant Combo (produced by John H. Hammond) was released in February 1961, and showcased a young Aretha (only 18 nearly 19 years old, at the time of these recordings), covering a range of jazz and pop standards.
After nine albums and over 20 singles with Columbia she found acclaim and commercial success after signing with Atlantic Records. The 1967 single "I Never Loved a Man (The Way I Love You)" became the first big hit of her career. Other hits during the 60's followed: "Respect", "(You Make Me Feel Like) A Natural Woman", "Chain of Fools", and "I Say a Little Prayer".
In the mid 80's Aretha saw new found fame with "Freeway of Love", "Who's Zoomin' Who", "Sisters Are Doin' It for Themselves" (with Eurythmics) and "I Knew You Were Waiting (For Me)," her worldwide chart-topping duet with George Michael and her only UK number one single.
In total Franklin recorded 112 charted singles on Billboard, including 77 Hot 100 entries, 17 top-ten pop singles, 100 R&B entries, and 20 number one R&B singles, becoming the most charted female artist in history.
She received 18 competitive Grammy Awards, along with a lifetime achievement award in 1994. She was the first woman inducted into the Rock & Roll Hall of Fame, in 1987, its second year. She sang at the inauguration of Barack Obama in 2009, at pre-inauguration concerts for Jimmy Carter in 1977 and Bill Clinton in 1993, and at both the Democratic National Convention and a memorial service for the Rev. Dr. Martin Luther King Jr. in 1968.
Franklin had signed with Clive Davis's Arista Records in 1980. On hearing the news about her death Davis commented "She was singing so beautifully to the end. Her performance of "(You Make Me Feel Like) A Natural Woman" at the Carole King concert in 2016 was unforgettable – the curtains opening, and this woman full of life, in her long fur coat, then sitting down to play the piano".
Aretha Franklin's funeral service held in Detroit by all accounts was an extraordinary occasion. Over 100 pink Cadillac's (a reference to her song, "Freeway of Love," in which she sings: 'We goin' ridin' on the freeway of love in my pink Cadillac'), lined the road in front of the church as family, friends, civil rights activists, preachers, and a former president celebrated the Queen of Soul.