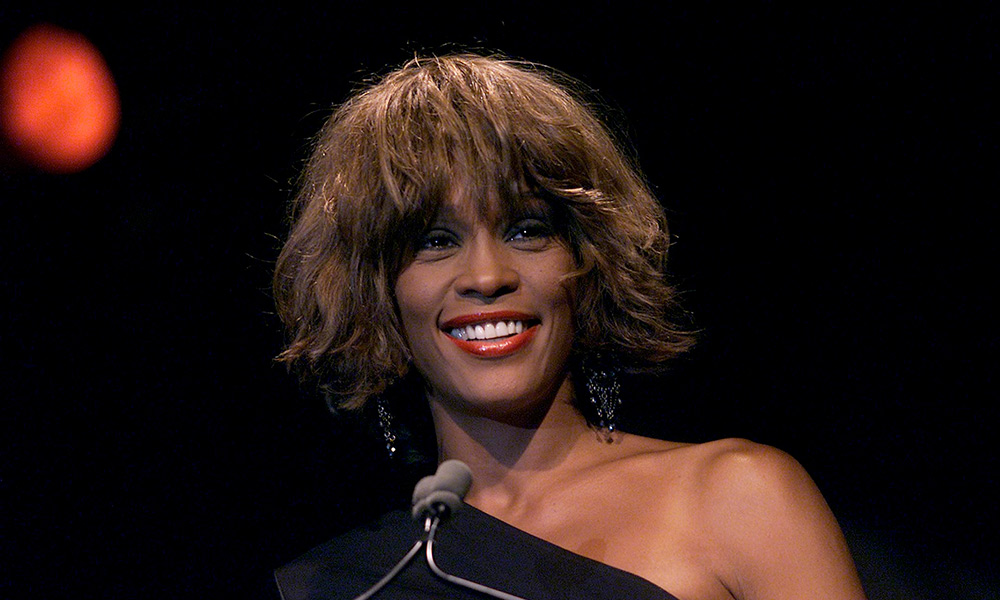 American singer and actress Whitney Houston died in Los Angeles on 11th Feb 2012 at the age of 48. Houston died in her room at the Beverly Hilton Hotel, where she had been staying as a guest. Police received an emergency call from hotel security at 15.43 local time (23:43 GMT). Police were dispatched, and paramedics at the hotel attempted to resuscitate her, without success. She was pronounced dead at 15:55. Whitney Houston had been planning to attend a pre-Grammys party thrown by her mentor and close friend, Clive Davis.
According to the LA Times, she was due to attend record producer Clive Davis' pre-Grammys party at the hotel, alongside the likes of Quincy Jones, Tony Bennett, Akon, Cee Lo Green, Miley Cyrus, Jennifer Hudson, Jackson Browne and Elvis Costello.
Houston herself had won six Grammy Awards, two Emmy Awards, 30 Billboard Awards and her total record sales topped 170 million, including seven consecutive No.1 hits in America but spent most of her last years mired in a drug addiction that sapped her will to sing and left her in a shambolic state.
Houston was the first black woman to break through the colour bar at MTV. The station's heavy rotation of her videos made her a familiar face to Middle America, a US magazine editor once dubbed her "the first black America's sweetheart".
Whitney Elizabeth Houston was born Aug. 9, 1963, in Newark, N.J., Cissy Houston, her mother, was a gospel singer and backup singer who worked with the likes of Otis Redding, Wilson Pickett and Dusty Springfield. Aretha Franklin was the youngster's godmother, and Dionne Warwick and Dee Dee Warwick were her cousins.
At the age of 19 she was spotted by Clive Davis, the music mogul who has become legendary for his ear and his success in guiding the early careers of Rod Stewart, Carlos Santana, Barry Manilow, Alicia Keys and Kelly Clarkson. Davis saw in Houston a rare bundle of raw talent, beauty and pedigree. He spent two years and $250,000 to prepare and package her before releasing her 1985 debut album, Whitney Houston, which became a huge worldwide seller.
In 1992 she married hip-hop singer Bobby Brown, with whom she had a daughter, Bobbi Kristina, but their tumultuous relationship became a public spectacle. They later divorced in April 2007. She checked into rehab clinics twice before declaring herself drug-free in 2010.
Houston's body of work included a string of No. 1 hits in the 1980s, including "Saving All My Love for You," "How Will I Know," "The Greatest Love of All," "Where Do Broken Hearts Go," and "I Wanna Dance With Somebody (Who Loves Me)." Her soundtrack to the 1992 movie "The Bodyguard" became one of the 10 biggest-selling albums of all time. She also starred in the film with Kevin Costner. The soundtrack included the hit, "I Will Always Love You."