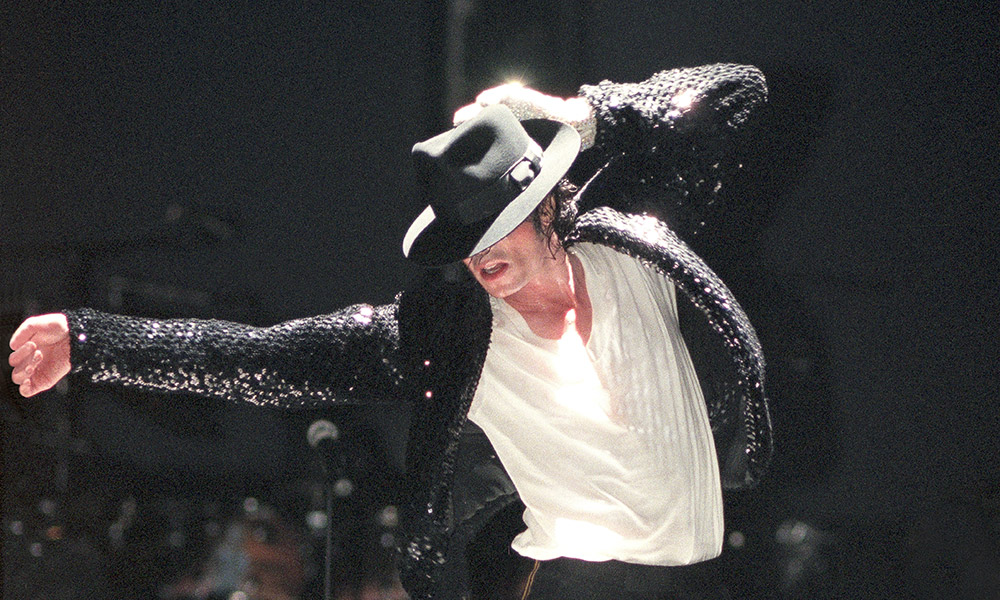 In 1988, Michael Jackson gave himself a place in the Guinness Book of World Records for setting a new attendance record, when he played the first of seven nights at Wembley Stadium in London, England. The shows on his Bad World Tour were attended by a total of 504,000 fans, beating the record previously held by Genesis. Ticket demand for the dates exceeded 1.5 million, enough to fill the 72,000 capacity venue 20 times over.
Jackson could do no wrong. Sponsored by Pepsi and spanning 16 months, his Bad World Tour saw the singer play 123 concerts to 4.4 million fans across 15 countries. When the tour concluded it had grossed a total of $125 million, adding two new entries in the Guinness World Records for the largest grossing tour in history and the tour with the largest attended audience.
Jackson's then-manager Frank DiLeo had announced the singer's plan to embark on a solo world tour in June 1987, with the first dates in Japan, marking Jackson's first performances in the country since 1973 as part of The Jackson 5.
When Jackson arrived at Tokyo's Narita International Airport over 600 journalists, cameramen and fans greeted him. A chartered jumbo jet was used to carry 22 truckloads of equipment, along with Jackson's entourage of 132 for the tour. The stage set used 700 lights, 100 speakers, 40 lasers, three mirrors and two 24-by-18 foot screens.
Every night on the tour the then unknown Sheryl Crow (who was working as a backup singer) would join Michael for a duet on "I Just Can't Stop Loving You".
But enough of the boring facts, lets talk about Bubbles. Yes, his pet chimpanzee Bubbles, Jackson's constant companion. Jackson had adopted the young primate from a Texas research facility in the early 1980s. He lived with Jackson at his Neverland Ranch, where he slept in a crib in Jackson's bedroom, would eat at the dining table, wore a diaper, ate candy in the Neverland movie theater and relieved himself in Jackson's personal toilet. Jackson and Bubbles often wore matching outfits.
At the start of the Bad tour, Bubbles took a separate flight from the US and upon arriving at Narita International Airport was greeted by more than 300 people. During his stay in Japan, Jackson surprised people by taking the animal to tea with a Japanese mayor. And why not.
But there's more: Bubbles had sat in for the recording of the Bad album (along with Jackson's pet snake), and had his own bodyguard and agent. According to some reports, the singer had taught the chimpanzee how to moonwalk. Now that I would like to see!
Unfortunately, Bubbles matured into an aggressive adult chimp unsuitable as a companion animal and was sent to a California animal sanctuary where he attempted suicide. (Why didn't the guards remove his laces and belt?).
But I read that Michael kept in touch with his ex-best friend. On his birthday, (Bubbles' that is), Michael arranged a party and invited some 'celebrity animals' including Cheetah, the chimp from Tarzan, and movie star dogs Benji and Lassie.
Sadly Bubbles, now in his late twenties, resides at the Centre for Great Apes in Florida, unaware that his former owner has gone for a long moonwalk in the sky. He spends his time hanging out with a group of six other chimps. Among his favourite things to do are eating sweet potatoes, painting and teaching all the other inmates the moonwalk. Apparently, Bubbles is often heard regaling them with tales of his adventures on that Bad tour from 1986, and publishers have reputedly offered the chimp a lifetime supply of bananas to publish a "tell-all memoir" about his times with Michael Jackson. Or did I make that last bit up?
With Michael Jackson, it's often hard to separate the myth from reality…