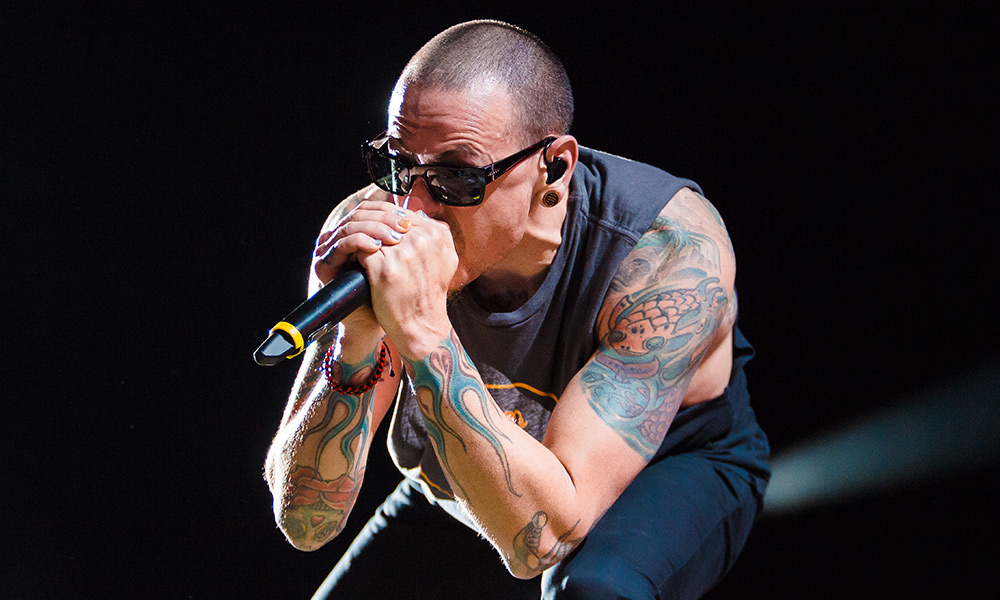 It has been said that the death of his close friend Chris Cornell on 18 May 2017 affected Chester Bennington deeply – the Linkin Park singer took his own life on what would have been Cornell's 53rd birthday just two months later. Bennington was found dead at his home by his housekeeper around 9:00am on July 20, 2017. His death was ruled a suicide by hanging.
Chester Charles Bennington was born on March 20, 1976, in Phoenix, Arizona. His mother was a nurse, while his father was a police detective who worked on child sexual abuse cases.
At just 7 years-old Bennington suffered sexual abuse from an older male friend, he didn't ask for help because he did not want people to think he was gay or making the whole thing up – the abuse continued until he was 13 years old. Years later, he revealed the abuser's identity to his father, but chose not to pursue him after he realised the abuser was a victim himself.
His parents divorced when he was 11 years old resulting in his father gaining custody, but along with the abuse and his situation at home he was badly affected and felt the urge to kill people and run away. To comfort himself, he drew pictures and wrote poetry and songs. He was also bullied in high school. In an interview, he said that he was "knocked around like a rag doll at school, for being skinny and looking different."
As a teenager Bennington started abusing alcohol, marijuana, opium, cocaine, meth, and LSD and at the age of 17, he moved in with his mother. He was banned from leaving the house for a time when his mother discovered his drug use.
Bennington first began singing with a band called Sean Dowdell and His Friends? They released an eponymous three-track cassette in 1993. Later, Dowdell and Bennington moved on to form a new band, Grey Daze, a post-grunge band from Phoenix, Arizona. The band had recorded three albums by the time Bennington left Grey Daze in 1998.
Jeff Blue, the vice president of artists and repertoire at Zomba Music in Los Angeles, offered him an audition with the future members of Linkin Park. Bennington quit his day job at a digital services firm and took his family to California, where he had a successful audition with Linkin Park, (who were then called Xero), and eventually with support from Jeff Blue the band signed a deal with Warner Bros. Records.
Hybrid Theory was released by Warner Bros. Records on 24 October 2000, and the album's raw emotion and radio-ready hooks found a mass audience as part of the growing nu-metal boom led by acts like Korn and Limp Bizkit. Linkin Park were on the way to international fame.
Within 15 years Linkin Park had sold over 70m records worldwide releasing seven albums of which five peaked at number one on the US charts.
Bennington also performed in a side project, Dead by Sunrise, and joined Stone Temple Pilots as its lead singer after the band split with the vocalist Scott Weiland in 2013. During this time Bennington had been open about his struggles with drug and alcohol addiction.
Brian Elias, the chief of operations for the Los Angeles County coroner's office, confirmed the death, in Palos Verdes Estates, and said it was being investigated as a possible suicide after law enforcement authorities responded to a call.
An autopsy revealed the police officer that found the singer's body reported a dresser in the room contained a prescription for generic Ambien with one pill broken in half. The officer also wrote that there was a glass of Corona less than half full, as well as an empty bottle of Stella Artois. Also present was a journal with a biography that was handwritten but not dated. There was no suicide note.
After his death, his wife Talinda Bennington launched a campaign called 320 Changes Direction in honor of her husband to help break the stigma surrounding mental health.
Important Dates In The Life Of Chester Bennington:
24 Jul 2017
Linkin Park
released their first official statement after the death of frontman
Chester Bennington
the previous week. "Our hearts are broken. The shock waves of grief and denial are still sweeping through our family as we come to grips with what has happened," it read.
20 Jul 2017
Linkin Park lead singer
Chester Bennington
died aged 41. His body was found at a private home, Bennington apparently hanged himself. The singer was said to be close to Soundgarden vocalist Chris Cornell, who took his own life in May of this year. Formed in 1996, Linkin Park had sold more than 70 million albums worldwide and won two Grammy Awards.
21 Feb 2008
A computer expert was jailed for two years for electronically stalking
Linkin Park
singer
Chester Bennington
. Devon Townsend worked at a US national security laboratory in New Mexico, where she used a computer to track Bennington, she admitted to obtaining family photos, accessing e-mail and voicemail, and threatening his wife Talinda.
4 Jul 2007
Former laboratory worker Devon Townsend admitted to a court in Albuquerque, New Mexico of stalking
Chester Bennington
lead singer with
Linkin Park. Townsend used US government computers to obtain his personal information, accessing Bennington's e-mail account and mobile phone voicemail. The court was told how she travelled to Arizona solely for the purpose of trying to see the singer and monitored Chester Bennington's voicemails as a means of trying to locate where he might be eating.