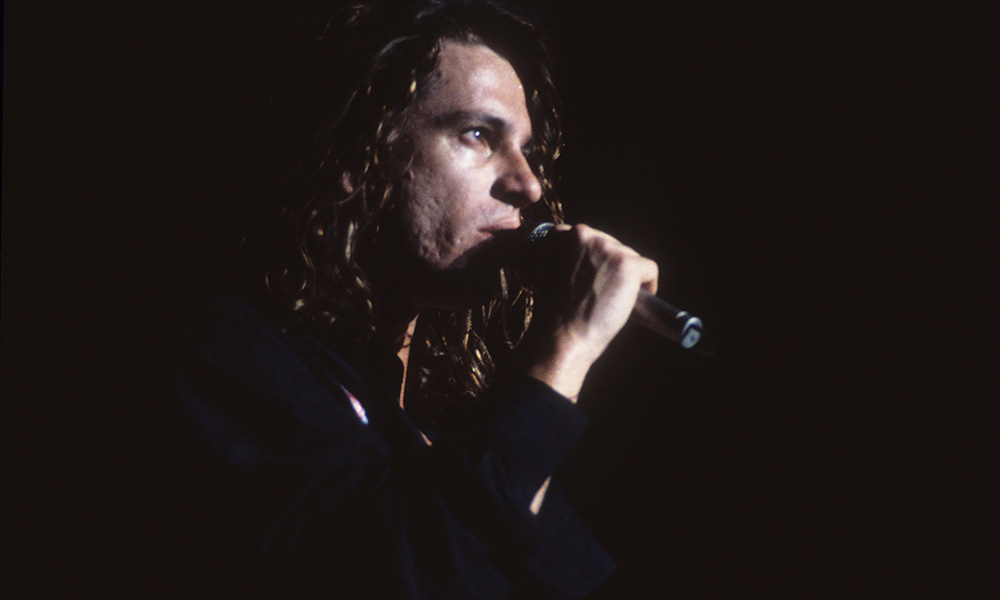 Few rock bands have achieved the success and longevity that INXS enjoyed. Fewer still can claim this without a single personnel change. All six members recorded and performed together for more over 20 years before the tragic death of Michael Hutchence on November 22, 1997.
The rise to fame for INXS was slow. From playing Australian bars and clubs to arriving in the United States had taken years, and when they did, they were met with a lukewarm reception from audience members. Their debut live US performance in San Diego in March 1983 was to a crowd of just 24.
Live they had a feel of the Stones at their best, and with frontman Michael Hutchence's Jagger-esque strut, sultry good looks and charismatic stage presence they were the best rock outfit Australia had sent across the waters. Ultimately, these were the very things that made INXS into international superstars in the late '80s.
The origins of INXS began with Andrew Farriss convincing his fellow Davidson High School classmate, Michael Hutchence, to join his band, Doctor Dolphin. The band contained two other classmates, Kent Kerny and Neil Sanders and a bass player, Garry Beers and Geoff Kennely, from a nearby high school. In 1977, Tim Farriss, Andrew's older brother, invited Andrew, Hutchence and Beers to join him and his schoolmate Kirk Pengilly. Tim and Pengilly had been playing together since 1971 and together with younger brother Jon Farriss they formed the Farriss Brothers, playing covers in Western Australian pubs and clubs.
On September 1, 1979, INXS made their performing debut at the Oceanview Hotel in Toukley, Australia. The following May, the group released its first single, "Simple Simon/We Are the Vegetables" on Deluxe Records. The name INXS was inspired by English band XTC and Australian jam makers IXL. A TV commercial for the jam featured a guy who said, 'I excel in all I do.'
In 1980, INXS first charted in their native Australia with their debut self-titled album, helped by a 300-show tour throughout Australia to promote the record.
The second album The Swing brought more success from around the world; its single "Original Sin" was even greater commercially, becoming their first No.1 single on their home patch.
In April 1982, Andrew Farris, Hutchence, and Pengilly went on a "pilgrimage" to England and the United States. Armed with a tape of their music, they set out to spread the word on INXS. By the following January, they had signed a North American record contract with Atlantic Records.
During this period the band toured non-stop opening for the likes of Adam and the Ants, Stray Cats, The Kinks, Hall & Oates and The Go-Go's. The hard graft continued and during 1984, INXS toured continually performing across Europe, the UK, the US and Australia and by December 1984, The Swing, was double platinum, making it, at the time, one of the five biggest domestic albums in the history of Australian music.
Listen Like Thieves the band's fifth studio album was released in 1985 and is considered the international breakthrough album, peaking at No.11 on the US chart.
Three days before the release of Kick, INXS returned to the States for the Calling All Nations tour. In January of 1988, Kick was certified gold and platinum at the same time. Eventually, it sold ten million copies worldwide.
The single "Need You Tonight" became the band's first No, 1 song on the US charts. All three of the subsequent singles from Kick—"Devil Inside," "New Sensation," and "Never Tear Us Apart", reached Billboard's Top 10. INXS swept the MTV Video Music Awards in September of 1988 with five awards for the "Need You Tonight/Mediate" video. In January, the group received its first Grammy nomination for "Best Rock Performance by a Group."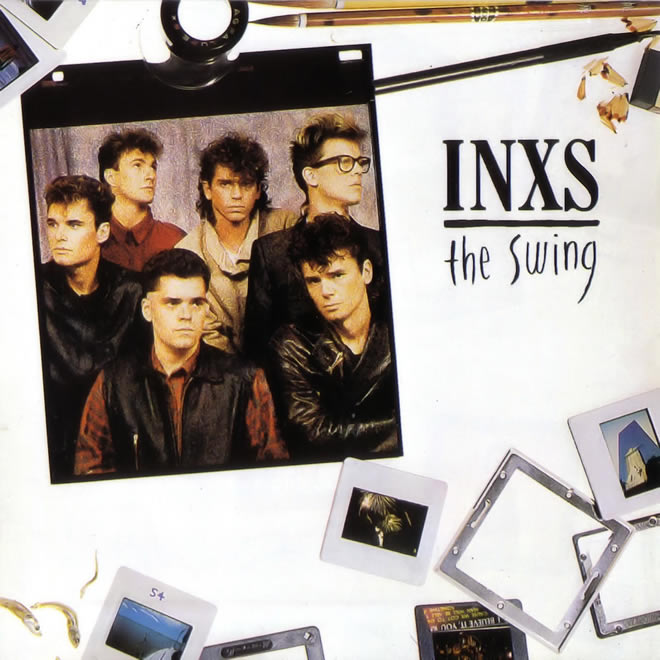 INXS had arrived and with heavy rotation on MTV the band could no wrong. INXS tied for second place in the list of artists with the most videos played on MTV. At the time, they had 37 different clips.
Hutchence, would deal with their celebrity with varying degrees of success. His romance with Australian singer Kylie Minogue and model Helena Christensen brought media scrutiny, the singer's
private life was never out of the press. Hutchence's relationship with UK television presenter Paula Yates began while she was married to Live Aid organiser Bob Geldof. The couple later divorced in 1996 and during July of the same year, Hutchence and Yates had a daughter, Heavenly Hiraani Tiger Lily. Media scrutiny was intense and Hutchence assaulted a photographer who had followed the couple.
Since a freak accident in 1992 robbed him of most of his senses of taste and smell, Hutchence had become increasingly prone to bouts of depression. He would burst into tears for the slightest reason. In late 1995, he started taking Prozac, the controversial anti-depressant.
Returning to Sydney, on Tuesday 18 November 1997, Hutchence checked into the Ritz Carlton Hotel in Double Bay. He was in Sydney for a concert tour to mark the twentieth anniversary of the band's birth, and Hutchence, at 37, had a special purpose. He was preparing for the arrival of his girlfriend, Paula Yates, and their 16 month-old daughter. Hutchence had become exasperated by the couple's treatment at the hands of the British tabloids, and of the endless legal battles with Yates's former husband. Hutchence planned to set up a base for his new family Down Under, from where he would embark on the next stage of his career as a solo singer and actor.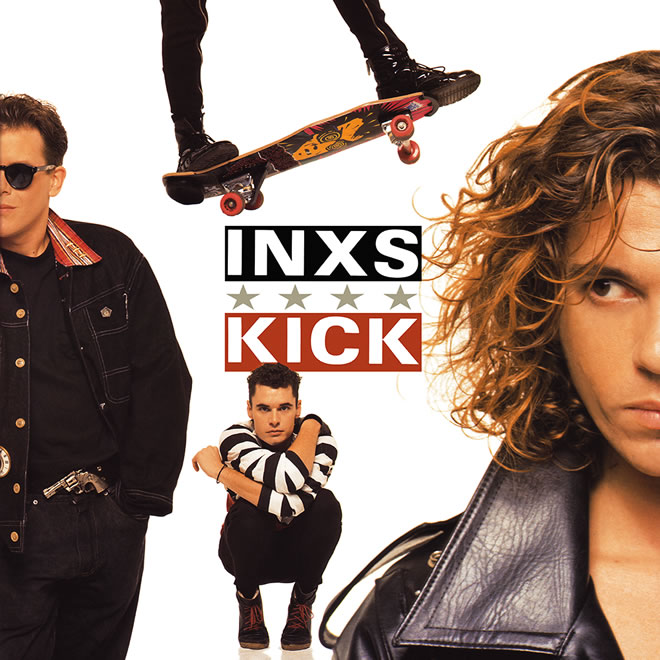 The night before his death Hutchence sank into despair. The trigger was a phone call from Yates in London when she told him the custody case had been adjourned, so she would not be going to Australia with the children after all. Hutchence made several calls to friends who all later reported how distraught the singer had become.
On 22 November 1997, Hutchence was found dead in his Ritz-Carlton hotel room. Hutchence had tied a belt around his neck, attached the buckle to a door handle and hanged himself. The buckle broke away, and, when a maid went into the room shortly before midday, she found Hutchence's naked body kneeling on the floor facing the door.
On 6 February 1998, after an autopsy and coronial inquest, New South Wales State Coroner, Derrick Hand, presented his report which ruled that Hutchence's death was a suicide while depressed and under the influence of drugs and alcohol.
On 17 September 2000, Paula Yates was found dead in bed from a suspected drug overdose.
Hutchence was the greatest rock star Australia had ever produced and INXS the biggest band and sadly, by the time he died, Hutchence was known less for his music and more for his turbulent lifestyle.
Important Dates In The Life Of INXS:
5 Feb 2015
INXS
guitarist Tim Farriss said he may never play the guitar properly again after severing his finger in a boating accident. Farriss caught his left hand while operating a winch on his boat in Sydney, severing his ring finger. He had undergone surgery twice to try to reattach the finger but had been left with permanent hand damage.
7 Mar 2007
Rhett Hutchence the brother of INXS singer
Michael Hutchence
defended his decision to sell some of the late star's belongings online saying he needed money to set up home with his new girlfriend. Items in the auction included lyrics, T-shirts and a fax his brother had sent to his then girlfriend
Kylie Minogue
.
20 Sep 2005
Canadian JD Fortune, beat two other finalists to become the new lead singer with INXS after a worldwide search to replace the late
Michael Hutchence
. INXS held auditions in six continents as part of a reality TV series.
17 Sep 2000
Paula Yates was found dead in bed from a suspected drug overdose. Yates had presented the UK music TV show
The Tube
during the 80s, married
Bob Geldof
and was the girlfriend of INXS singer
Michael Hutchence
.
27 May 2000
Paula Yates was awarded £400,000 ($680,000) in an out-of-court settlement from her boyfriend
Michael Hutchence's
fortune. The INXS singer was found dead in his hotel suite in Sydney in 1997 aged 37
27 Nov 1997
A fan brought the funeral of INXS singer
Michael Hutchence
to a standstill when he tried to launch himself from a 20 ft high balcony with a cord around his neck. He was removed by police and taken away to a psychiatric unit.
22 Nov 1997
INXS frontman
Michael Hutchence
was found dead in his Sydney hotel suite, having taken his own life. The 37 year old, who co-founded the best-selling Australian band in 1977, was beloved for his emotive vocals and captivating live performances.
26 Sep 1996
Police found drugs hidden in a Smarties tube when they raided the London home of Paula Yates and INXS singer
Michael Hutchence
. The couple were away in Australia at the time of the raid.
12 Sep 1995
INXS singer
Michael Hutchence
pleaded guilty to punching photographer Jim Bennett outside a London hotel. He was fined £400 and ordered to pay £1,875 costs.
15 Aug 1992
INXS
went to No.1 on the UK chart with their eighth studio album Welcome To Whoever You Are, their first UK No.1 album, (the first album by an Australian artist to debut on the UK album chart at No.1 one since AC/DC's Back in Black, released in 1980). The album featured the UK hit singles 'Heaven Sent', 'Baby Don't Cry' and 'Beautiful Girl'.
28 May 1983
The four day US Festival '83' took place in California, featuring
The Clash
,
U2
,
David Bowie
, The Pretenders,
Van Halen
, Stray Cats, Men At Work, Judas Priest,
Stevie Nicks
, Willie Nelson.
INXS
, Joe Walsh, Motley Crue and
Ozzy Osbourne
. Over 750,000 fans attended the festival.
28 Jan 1983
The first Narara Music Festival was held near Somersby, NSW over the Australia Day weekend, the line-up included Men At Work, The Church, The Choirboys, Cold Chisel and
INXS
. The following year saw
Simple Minds
, Talking Heads,
Def Leppard
, Eurythmics and The Pretenders all appearing.