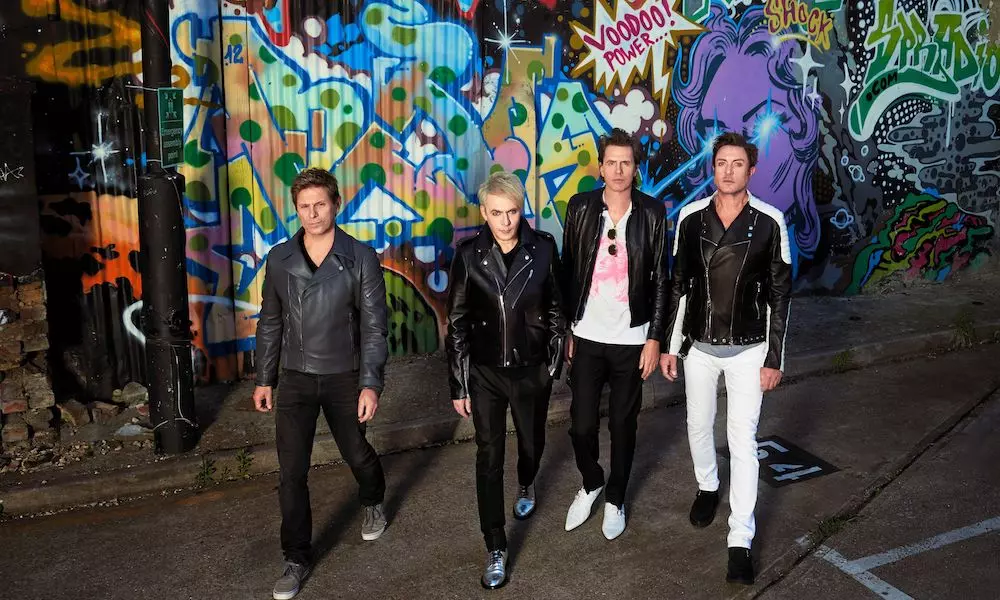 The Birmingham and the West Midlands area of England is known as the breeding ground for some great singers: Robert Plant, Ozzy Osbourne, Noddy Holder, Steve Winwood, and… Simon Le Bon. Okay, he's not a rock singer and neither does he have the voice of Steve Winwood, but Le Bon is and has been a role model pop star.
He still looks good and has a gorgeous wife. Simon famously spotted Yasmin in a magazine in 1984 and fell for her instantly. He tracked her down for a date via her modelling agent and the rest is history. They have three beautiful daughters. And if all that isn't enough to make you sick, he can grow a great beard.
Le Bon appeared in a few television commercials, the first when he was six years old after his mother entered him in a screen test for a Persil washing powder TV advert; he won and starred as the little boy with the off-white shirt, but had no spoken lines.
Le Bon went to Pinner County Grammar School, the same school that Elton John attended some years earlier. He worked as a theatre porter at Northwick Park Hospital Accident and Casualty, and also auditioned for a punk band at Harrow College. Now wouldn't his life have taken a different path if he had passed that audition? I can see him now, spiked hair, spitting at the front row of the audience in a ripped Anarchy t-shirt, singing "Girls on film…"
Realising that the life of a punk rocker wasn't for him, Le Bon worked on a kibbutz – an Israeli collective community – in the Negev desert in Israel in 1978, and then returned to England to study drama at the University of Birmingham. It was here when he formed Duran Duran with friends John Taylor and Nick Rhodes along with singer/songwriter Stephen Duffy in 1978, but Duffy left a year later, convinced they weren't going anywhere.
The group was formed by keyboardist Nick Rhodes and bassist John Taylor, with the later addition of drummer Roger Taylor, and after numerous personnel changes, guitarist Andy Taylor and lead singer Simon Le Bon. These five members featured in their most commercially successful line-up.
They named the band after the villain from Barbarella, Roger Vadim's French science fiction film. The villain, played by Milo O'Shea, is named "Dr. Durand Durand".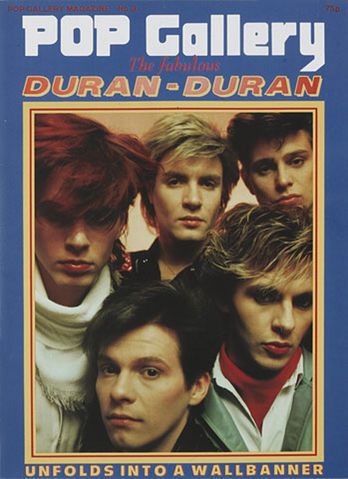 All the band members had a keen sense of visual style, were photogenic and were labelled "the prettiest boys in rock" by People magazine. Diana, Princess of Wales, declared Duran Duran her favourite band, and Duran were dubbed "The Fab Five" by the British press.
Wanna see a video with topless women wrestling? And a few other sexual fetishes thrown in? Well, check out "Girls On Film". The boys' timing for the release was perfect – the video was filmed just two weeks after MTV was launched in the United States. MTV loved it, placed it on heavy rotation and introduced the guys to a whole new audience.
Duran Duran were amongst the earliest bands to work on their own remixes. Before the days of digital synthesisers and easy audio sampling, they created multi-layered arrangements of their singles, sometimes recording entirely different extended performances of the songs in the studio.
Duran Duran became one of the most successful bands of the 1980s and a leading band in the MTV-driven "Second British Invasion" of the United States. Since the 1980s, they have scored 14 singles in the Top 10 of the UK Singles Chart and 21 in the Billboard Hot 100. Total sales stand at over 100 million.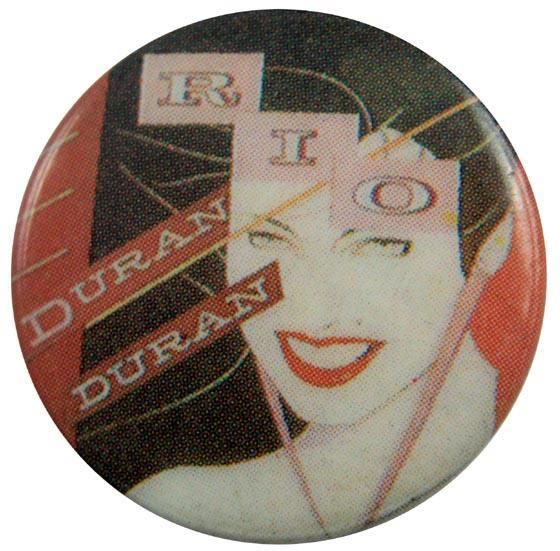 While Duran Duran was on hiatus in 1985, Le Bon drew media attention when his maxi yacht, Drum, lost her keel and capsized during the Fastnet race, just off Falmouth, England along the southern coast of Cornwall. Before being rescued, Le Bon and other crew members were trapped underwater, inside the hull, for 40 minutes.
Google Le Bon and you're hit with "singer piles on the pounds", "has singer been under the knife" and other such headlines. Well, you know what, I say leave him alone. Along with George Michael, Le Bon is one of the last great British pop stars, and I think he (and the rest of the group) are growing old gracefully. He might not be the best singer to come out the west midlands, but he's probably the best pop star from those parts.
Important Dates In The Life Of Duran Duran:
2 Dec 2016
Duran Duran
said they were "outraged and saddened" at losing a High Court fight to reclaim US rights to some of their most famous songs. The group had argued that US copyright laws gave them the right to call for a reversion of copyright after 35 years. 'Girls on Film', 'Rio' and 'A View to a Kill'' were among the disputed tracks.
24 Jul 2014
Duran Duran
took legal action against a US company charged with running their fan club over unpaid revenues. The group claimed they are owed $40,000 (£23,500) by the Illinois-based outfit WorldWide Fan Clubs. The company had been charged with managing subscriptions and fan records for
Duran Duran
, with 75% of profits going to the musicians.
2 Apr 2013
Coldplay
beat the likes of
Pink Floyd
and
The Beatles
to the top of a BBC Radio 2 poll to find listeners' favourite album of all time. A Rush Of Blood To The Head, came top of the list. Keane's Hopes And Fears took second place, with
Duran Duran
's Rio in third. Pink Floyd's
The Dark Side Of The Moon
came fourth, while The Beatles' 1967 classic
Sgt Pepper
's Lonely Hearts Club Band could only manage eighth place. The poll was held to tie in with the recent BBC season The Golden Age of the Album.
7 Jul 2007
Ozzy Osbourne
became the first artist to be honoured on Birmingham's own Hollywood-style Walk of Fame. The singer, from Aston, told more than 1,000 fans on Broad Street that the brass paving star meant more to him that than any Hollywood accolade. Organisers named other local pop stars who could be joining Ozzy for the walk included
Duran Duran
, Jamelia, Robert Plant and UB40.
7 Jul 2007
The Live Earth concerts took place around the world with
The Police
closing the days events in New Jersey. The concerts were organised by former US Vice-President Al Gore, as part of his campaign to "heal the planet". Rock stars from around the world performed to hundreds of thousands of fans to highlight climate change. Concerts were held in Washington, Rio de Janeiro, Johannesburg, London, Hamburg, Tokyo, Shanghai and Sydney.
Madonna
brought London's Live Earth concert to a close, playing a song she had written for the event. Other major acts who appeared included; Snow Patrol,
Red Hot Chili Peppers
,
Genesis
, The Beastie Boys, James Blunt,
Foo Fighters
,
Duran Duran
, UB40, Snoop Dogg, Enrique Iglesias, Crowded House & Joss Stone.
12 Nov 2003
American session drummer Tony Thompson died of cancer aged 48. He was most famous as the drummer with The Power Station along with Robert Palmer, and John Taylor and Andy Taylor of
Duran Duran
and Chic, whose single 'Le Freak' hit No.1 in the US, and No.7 in the UK. He also played on
David Bowie
's hit single 'Let's Dance'. Thompson also played drums with
Led Zeppelin
(along with
Phil Collins
) at
Live Aid
in 1985.
26 Sep 2003
English singer, songwriter Robert Palmer died of a heart attack aged 54 in Paris France. He was a member of Vinegar Joe and Power Station (with
Duran Duran
members Andy Taylor and John Taylor with drummer and former Chic member Tony Thompson). As a solo artist had the 1986 US No.1 & UK No.5 single 'Addicted To Love' and the 1988 hit 'Simply Irresistible'.
31 Aug 1986
After living together for 10 years
Bob Geldof
married TV presenter Paula Yates in Las Vegas with
Duran Duran
singer Simon Le Bon as the best man. Yates died of a drug overdose on 17th September 2000.
10 Aug 1985
Simon Le Bon from
Duran Duran
was air lifted to safety when his boat 'Drum' overturned while racing off the English coast. Le Bon was trapped under the hull with five other crew members for twenty minutes, until being rescued by the Royal Navy.
13 Jul 1985
Duran Duran
became the first artists to have a No.1 on the US singles chart with a James Bond theme when 'A View To A Kill', went to the top of the charts.
11 Feb 1985
The Police
won Outstanding Contribution to British music at the fourth annual Brit Awards held in London. Other winners included
Prince
for best International Act and Best Soundtrack for Purple Rain, British Single was Frankie Goes To Hollywood 'Relax', British Video was
Duran Duran
for 'Wild Boys', British Comedy Recording Neil 'Hole In My Shoe', British Album went to Sade for 'Diamond Life', British Male Solo Artist was won by Paul Young, British Female Solo Artist, Alison Moyet and Best British Group went to Wham!
15 Dec 1984
Do They Know It's Christmas? by Band Aid entered the UK chart at No.1 and stayed at the top for five weeks. It became the biggest selling UK single of all time with sales over 3 and a half million. Band Aid was masterminded by former Boomtown Rats singer
Bob Geldof
, who had been moved by a TV news story of famine in Ethiopia. Geldof had the idea of raising funds with a one-off charity single featuring the cream of the current pop world.
Duran Duran
, Spandau Ballet, Paul Young, Culture Club,
George Michael
, Sting,
Bono
,
Phil Collins
, Paul Weller, Francis Rossi and Rick Parfitt of Status Quo and Bananarama all appeared on the recording.
23 Jun 1984
Duran Duran
started a two week run at No.1 on the US singles chart with 'The Reflex', the group's first US No.1, was taken from their third album, Seven and the Ragged Tiger.
5 May 1984
Duran Duran
were at No.1 on the UK singles chart with 'The Reflex', the group's second and last No.1. The song which was taken from their third album Seven and the Ragged Tiger was also a US No.1.
17 Dec 1983
6 Dec 1983
Duran Duran
appeared live at the Apollo, Manchester, England.
26 Mar 1983
Duran Duran
went to No.1 on the UK singles chart with 'Is There Something I Should Know'. Their first No.1 and their eighth single release. The group were on a US promotional trip on this day, where they were greeted by 5,000 screaming fans at an in-store appearance in New York City.
15 Jun 1981
Duran Duran
released their debut studio album which reached No.3 on the UK Albums Chart and remained in the UK top 100 for 118 weeks. In the US the album reached No.10 on the Billboard 200, and spent 87 weeks on that chart. Singles from the album included the UK top 10 hits 'Planet Earth' and 'Girls on Film'.
5 Apr 1979
Duran Duran
made their live debut at The Lecture Theatre, Birmingham Polytechnic. The band have since then achieved 14 singles in the top 10 of the UK Singles Chart and 21 in the Billboard Hot 100, and have sold over 100 million records worldwide.
13 Feb 1969
Bob Dylan
recorded versions of 'Lay, Lady, Lay', at Columbia Recording Studios in Nashville, Tennessee. 'Lay Lady Lay' was originally written for the soundtrack of the movie Midnight Cowboy, but wasn't submitted in time to be included in the finished film. The song has gone on to become a standard and has been covered by numerous bands and artists over the years, including The Byrds, Ramblin' Jack Elliott, The Everly Brothers,
Neil Diamond
, Melanie, The Isley Brothers,
Duran Duran
, Hoyt Axton and Isaac Hayes amongst others.